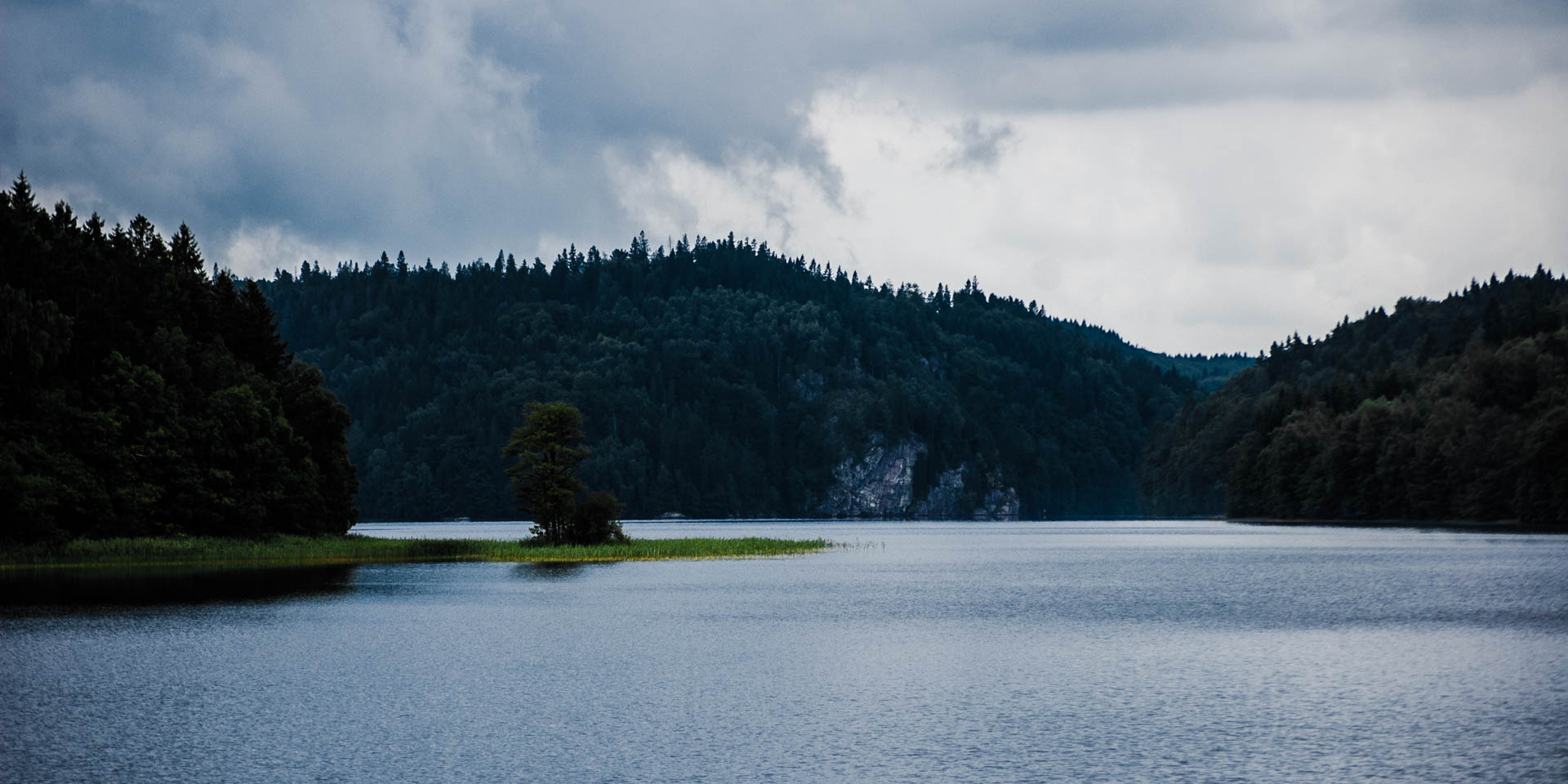 Hallands Län
West Swedish coastal province at the Kattegat
The province of Hallands Län is the southern one of the two West Swedish coastal provinces, which stretches along the Kattegat coastline with a length of about 160 kilometers and a width of up to 80 kilometers.
In the south, Hallands Län borders the province Skåne Län, in the north on Västra Götalands Län and in the east on the Småland provinces Jönköpings Län and Kronobergs Län.
Nature and landscape in Hallands Län vary from south to north as well as from west to east. The coast in the southern third of the province is characterized by miles of sandy beaches, making the west coast a very popular summer holiday region. It becomes increasingly rocky in the northern part and passes into the western archipelago.
Parallel to the coast, there is a relatively flat stripe with little woodland and intensive agricultural use, stretching for about 20 kilometers to the east. Subsequently, the landscape becomes hilly in an easterly direction and merges with dense forests seamlessly into the forest areas of Småland.
With a total area of less than 5,500 square kilometers, Hallands Län is the second smallest province in Sweden after Blekinge Län. With around 325,000 inhabitants and a population density of almost 60 inhabitants per square kilometer, it is relatively densely populated by Swedish standards.
Most of the population lives near the coast, while the hinterland is less populated. The largest cities on the coast are the provincial capital Halmstad with over 67,000 inhabitants, followed by the tourist town Varberg with almost 35,000 and Falkenberg with almost 25,000 inhabitants.