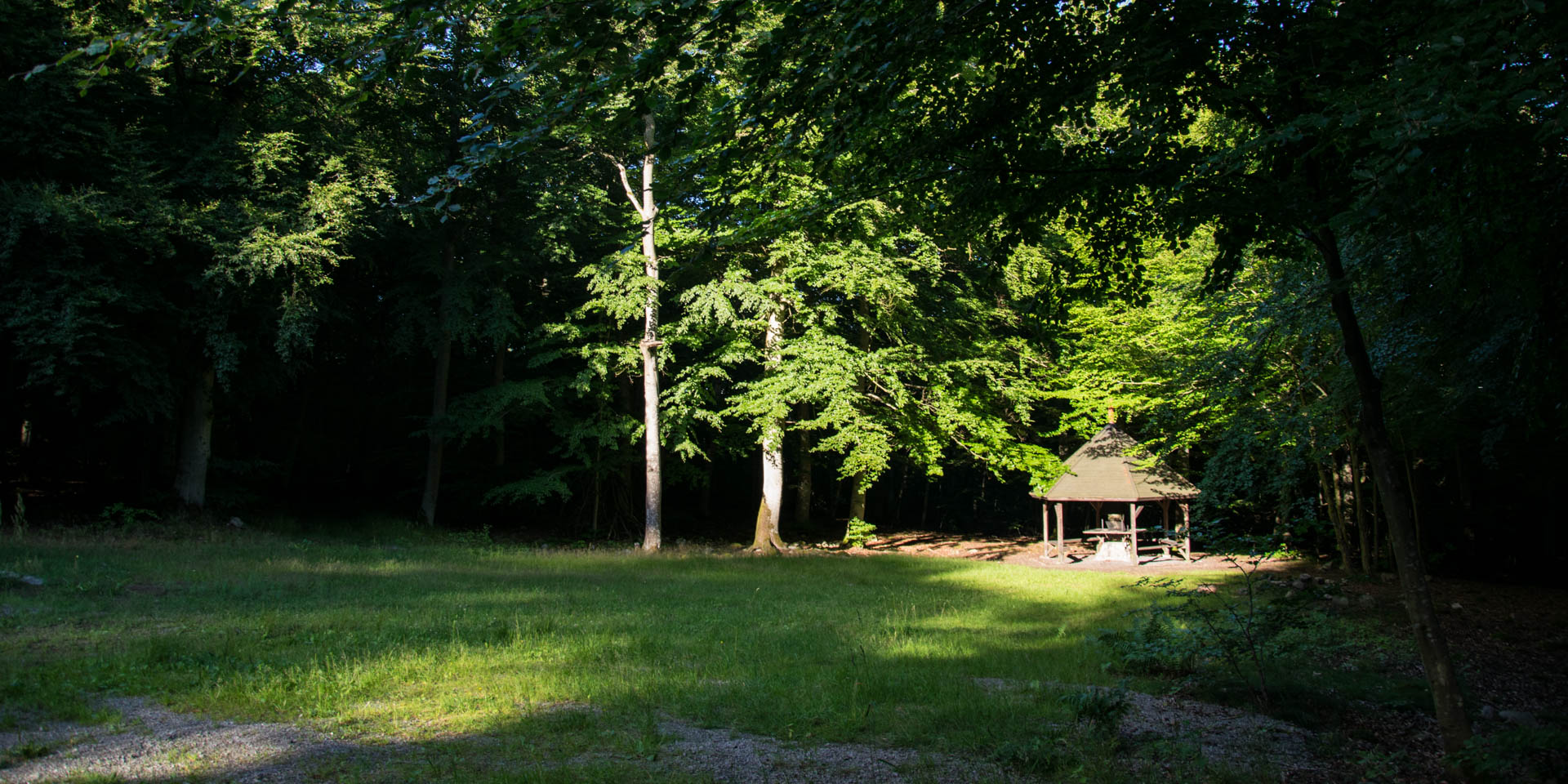 Ryssbergets Naturreservat
Nature reserve near Sölvesborg
The nature reserve Ryssbergets Naturreservat is located on the northern outskirts of Sölvesborg and covers a part of the wooded ridge Ryssberget, which is widely visible in contrast to the flat landscape in southwestern Blekinge.
The Ryssberget is up to 150 meters high and is the home of one of the largest contiguous beech forests in the country. Other common species there are oaks and hornbeams, as well as a few conifers growing on some steep rocky slopes.
The nature reserve has a size of 126 hectares. Thanks to a well-developed and easy-to-navigate network of trails, it is ideal for long walks in nature. The more rustic side of the Ryssberget can be found in the nature reserve Skinsagylet on the northern edge of the ridge.
The rocky subsoil of the ridge consists of some 1.7 billion years old volcanic rock and is one of the oldest rock types in the province. On the nutrient-poor soils, besides the trees, very few other plants thrive, among them mainly hepatica or sorrel.
The bird population is very diverse. In the forests of the Ryssberget breed all four species of woodpeckers, which are found in the province, including the very rare lesser spotted woodpecker. Among the species of songbirds are wood warblers, finches, blue tits, hawdinches and jays.
There are a lot of small mammals in the forest and so is the population of buzzards, hawks, red kites and tawny owls correspondingly high. On the ground you can find foxes, hares and badgers as well as deers and even elks.
The forest has been used since ancient times by humans as a source of wood and as pasture for their cattle, as well as hunting ground. There are some prehistoric burial sites from the Bronze Age and even traces of early Stone Age settlements.
Similar destinations in the area