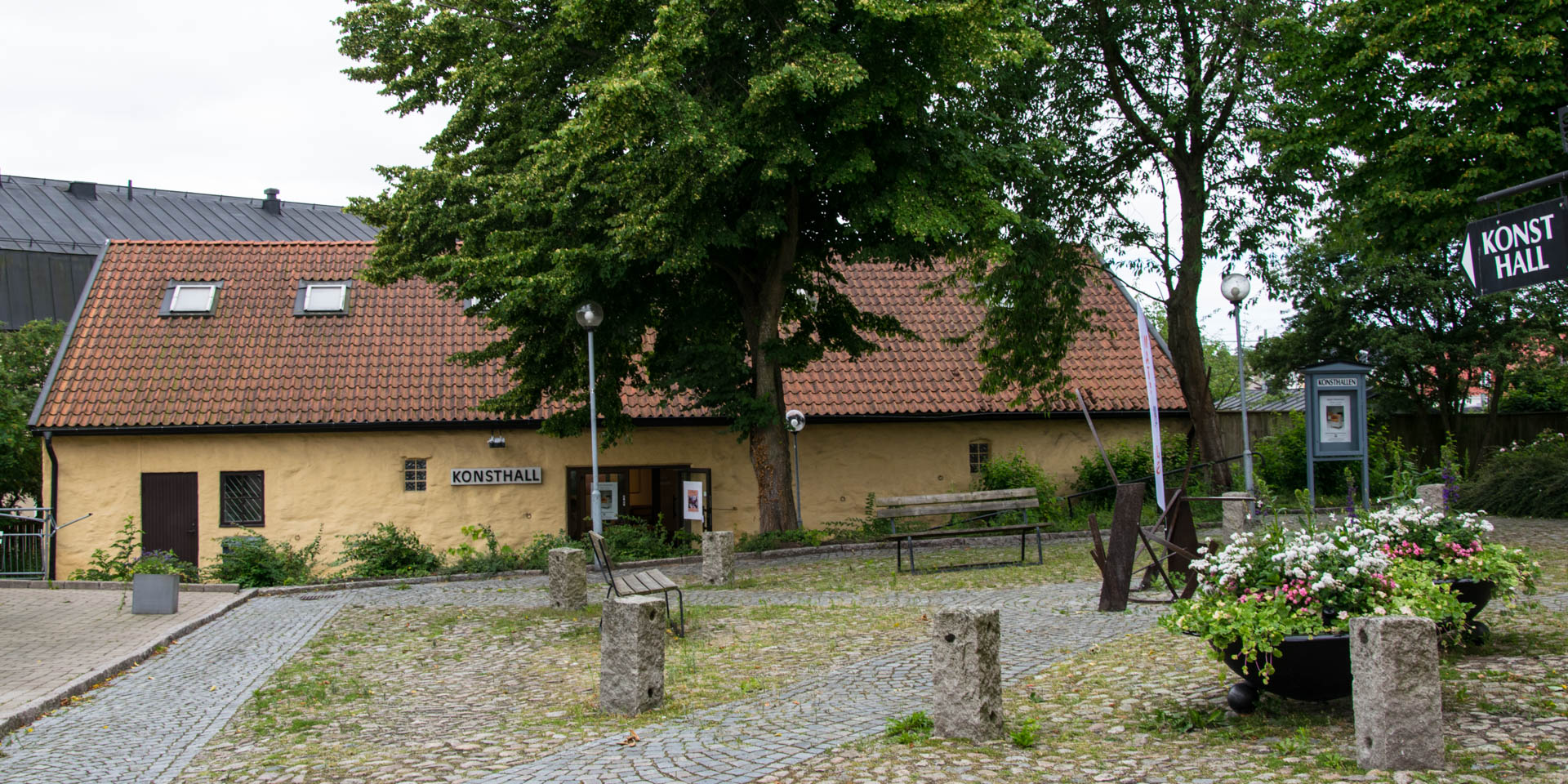 Sölvesborgs Konsthall
Art gallery in Sölvesborg
Sölvesborgs Konsthall, the art gallery in Sölvesborg, is located in a restored warehouse from the 19th century on the edge of the historic city center.
A long time ago, before Sölvesborgs Konsthall moved in there, the building used to be a storage shed for grain and potatoes. It was part of a distillery, like the opposite building, which houses the Sölvesborgs Museum.
After the abandonment of the distillery, the warehouses were empty for a long time and fell into disrepair. In 1975, the plan to demolish both buildings was final, when the artist Eugen Montelin from Åhus entered the scene. With government support and accompanied by great public interest, an experimental workshop, a workshop for crafts, a laboratory, staff rooms and a working space of the artist were created in the old warehouses.
Founded in 1977, the Montelin-Innova-Foundation stopped its activities already in the early 1980s. After extensive reconstruction work, the museum and the art gallery moved into the historic walls in 1982.
The art gallery has been managed by the Sölvesborg Art Society since, which is responsible for the organization of art exhibitions and other cultural events in the art gallery. During the course of the year there are interesting exhibitions of various styles of paintings, sculptures and photographies as well as design and artistic installations.
Sölvesborgs Konsthall:

Opening hours
1. January – 14. June
Wednesday: 16:00 – 18:00
Saturday – Sunday: 12:00 – 15:00
15. June – 18. August
Tuesday – Friday: 11:00 – 17:00
Saturday – Sunday: 11:00 – 15:00
18. August – 31. December
Wednesday: 16:00 – 18:00
Saturday – Sunday: 12:00 – 15:00
Similar destinations in the area