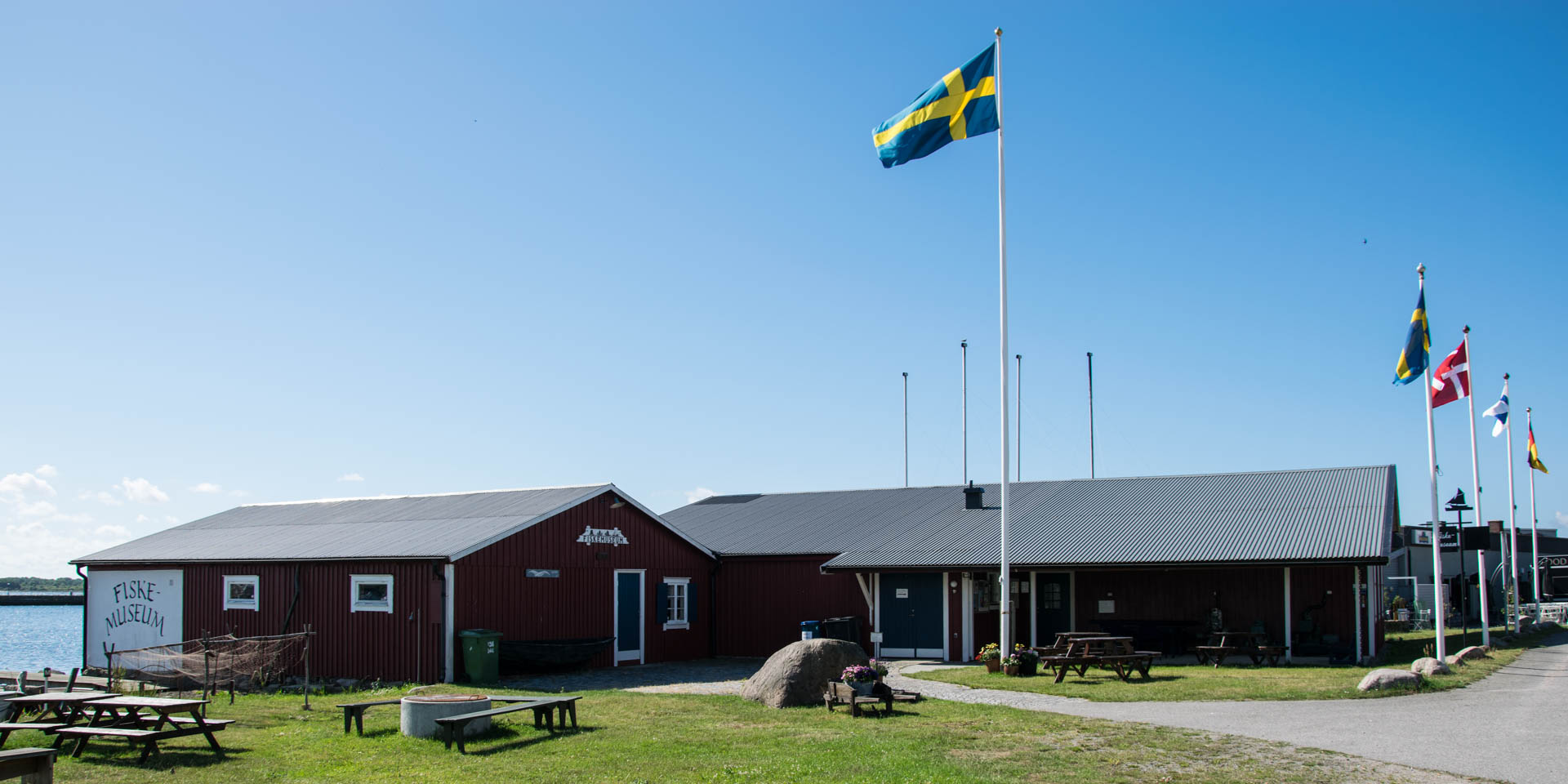 Hälleviks Fiskemuseum
Fishing museum in Hällevik
Hälleviks Fiskemuseum shows the history of local fishing in Hällevik, the well-known fishing village at the tip of the Listerland peninsula, about 12 kilometers southeast from Sölvesborg.
The museum is located on the west side of the port of Hällevik, near the historic landing places, where the small fishing boats moored. Opened in 1976, the Hälleviks Fiskemuseum, run by the local heritage association, shows a large and comprehensive collection of historical objects, which give a very good insight into the work of the former fishermen of the small village.
In the boat hall you will find the typical Blekineeka – small boats made of oak wood, which were rowed or driven with a simple sail. There is also a so-called Vrakeka, which is a large boat with a length of up to 9 meters, used for fishing in distant fishing grounds or as a cargo-carrying sailing ship.
You can see step by step how a boat was built, look at a large collection of ship models, and marvel at old hot-bulb engines, which used to belong to the well-known sound of a fishing boat with their typical "dunk-dunk". The museum also displays a wealth of equipment and photographs related to the former fishery. An acoustic background with sounds of the old fishing village intensifies the visit of the museum.
Similar destinations in the area