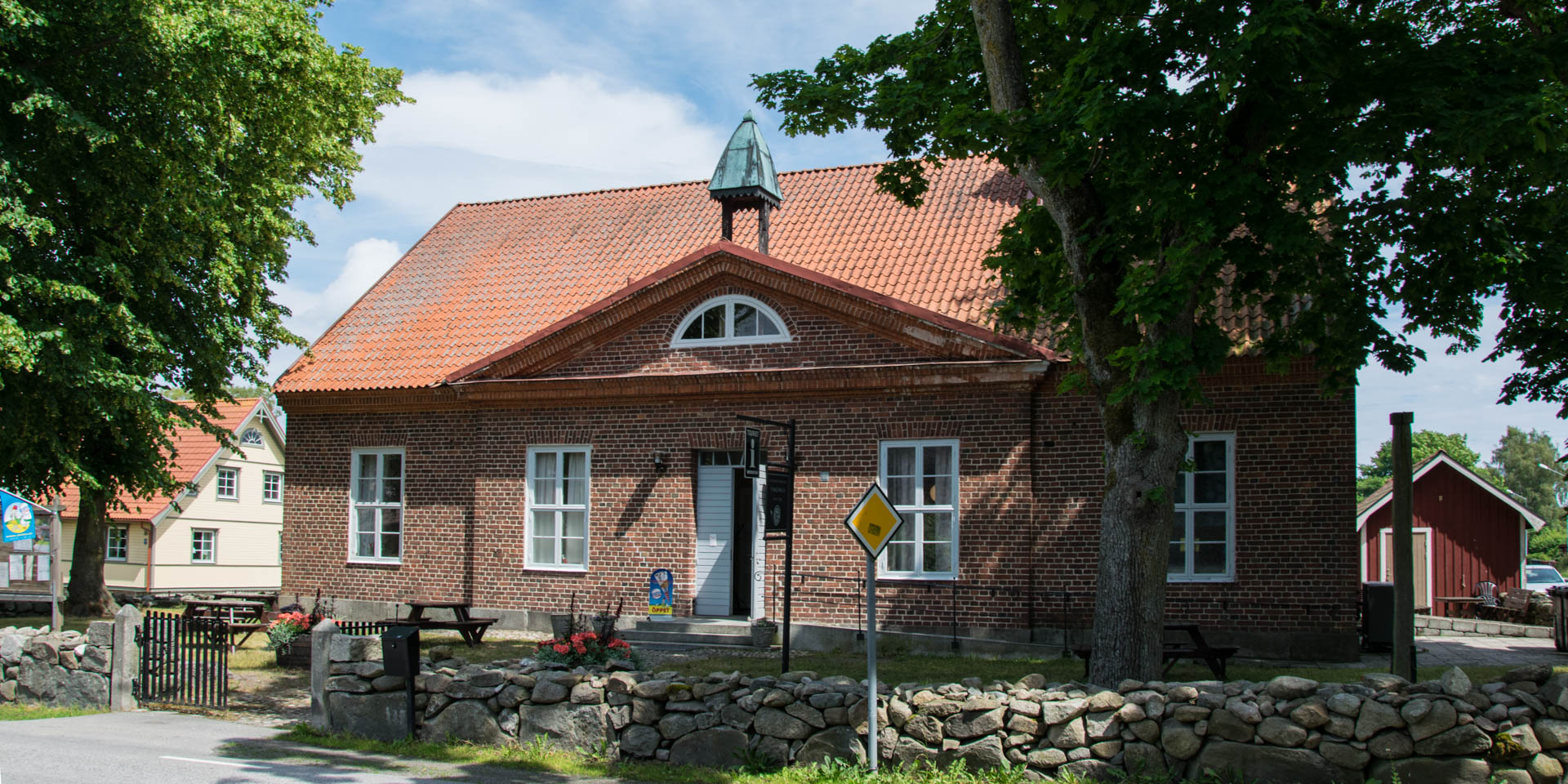 Norje Tingshus
Historical courthouse in Norje
Norje Tingshus is a former courthouse in Norje, a small village about 12 kilometers north east of Sölvesborg, which was the seat of the district court for the district Lister until 1920.
Norje was used as a central court in the region because of its favorable price. The trials, which had previously taken place under the open sky and the subsequent enforcement of the judgments, were accompanied by great public interest.
In the vicinity of this place, an infrastructure developed with an inn. When the Tingshus was built in Norje in 1795, the court district of Lister already extended over the territory of today's municipalities Sölvesborg and Olofström and thus over the entire western part of the province of Blekinge.
The city of Sölvesborg gained increasing importance in the region and the seat of the district court was moved to Listers Härads Tingshus in 1920. The Tingshus in Norje was then used temporary as a school building and as a home for the elderly.
For several years now, the Tingshus belongs to the heritage association Ysane-Norje and they run a small local museum there and using or renting it for various events. The Tingshus houses also a tourist information, which is open all year round. During the summer season (July and August), coffee, waffles, lemonade and ice cream is offered.
Norje Tingshus:

Opening hours
Opening hours
1. January – 31. December
Monday – Friday: 8:00 – 12:00
---
Last update: 06/2022 | Errors and omissions excepted.
Similar destinations in the area