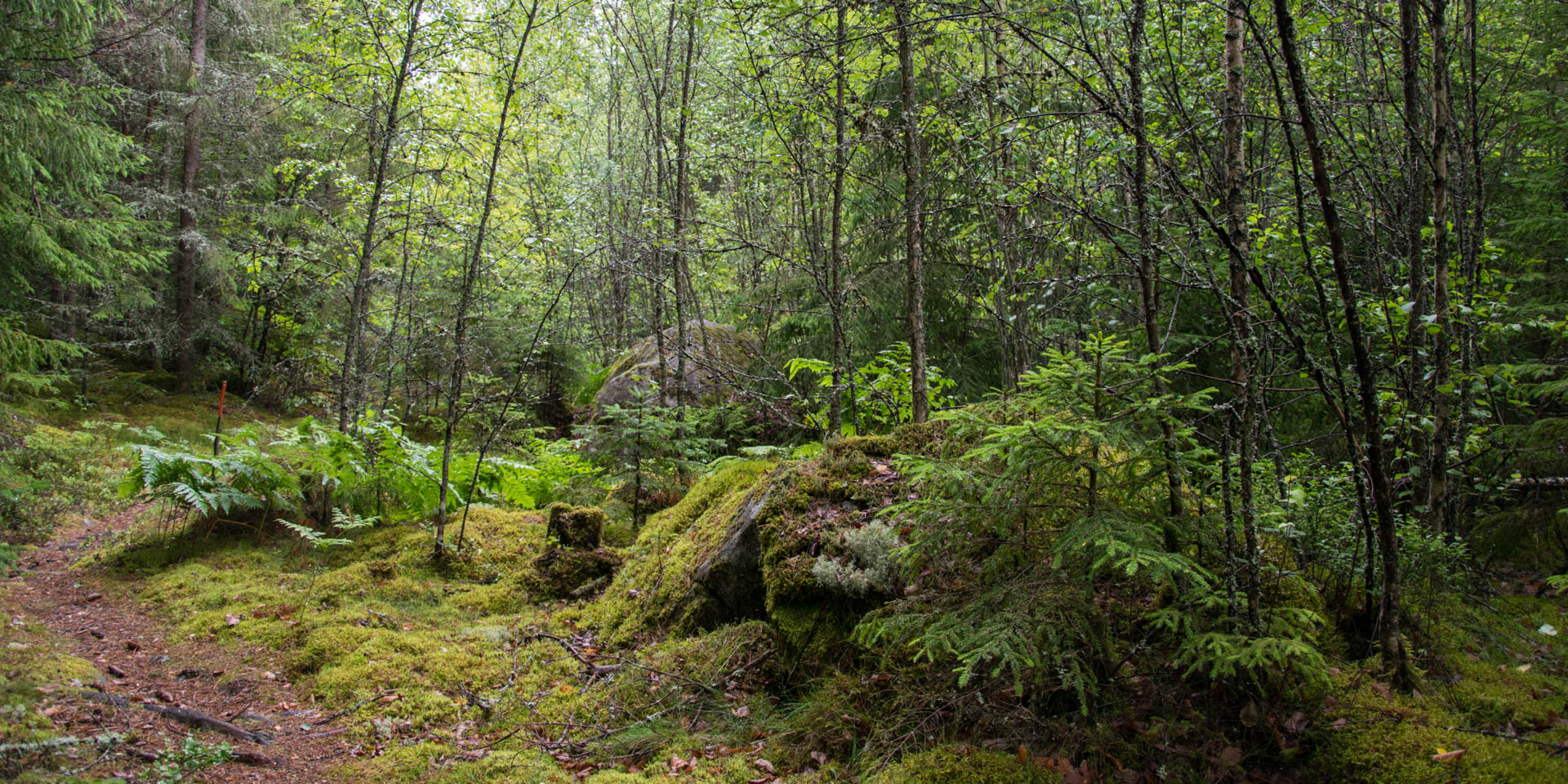 Bökemåla Naturreservat
Nature reserve near Bökemåla
Bökemåla Naturreservat, a nature reserve dominated by dense, pristine natural forests, is located in a secluded location near Bökemåla, about 30 kilometers north of Karlshamn.
The 72-acre nature reserve extends on the north side of the lake Ällsjön over a slightly hilly moraine landscape with a mosaic of swamps and natural forests, which consist of dense pine and coniferous mixed forest as well as of mixed deciduous forest.
Untouched forests are basically predestined for a rich bird population, but with over 70 breeding species, the Bökemåla Naturreservat has an unusually high density. Most of them are typical forest birds, at least five species are listed by the EU as endangered bird species. These include western capercaillie (Tetrao urogallus), hazel grouse (Tetrastes bonasia), black woodpecker (Dryocopus martius), boreal owl (Aegolius funereus) and the black-throated loon (Gavia arctica), which living on the Allsjön.
On the traces of human remains
The nature reserve owes its originality to the fact that the area has always been largely unsuitable for agriculture and therefore remained almost free of human intervention. An old area map of 1836 recorded only a single Torp, which burned down in 1910.
The surviving remains of human settlement are therefore limited to the sparse foundations of some houses, remains of former drainage ditches, traces of peat extraction and the remains of two old tar pits, were formerly wood tar was made.
Similar destinations in the area