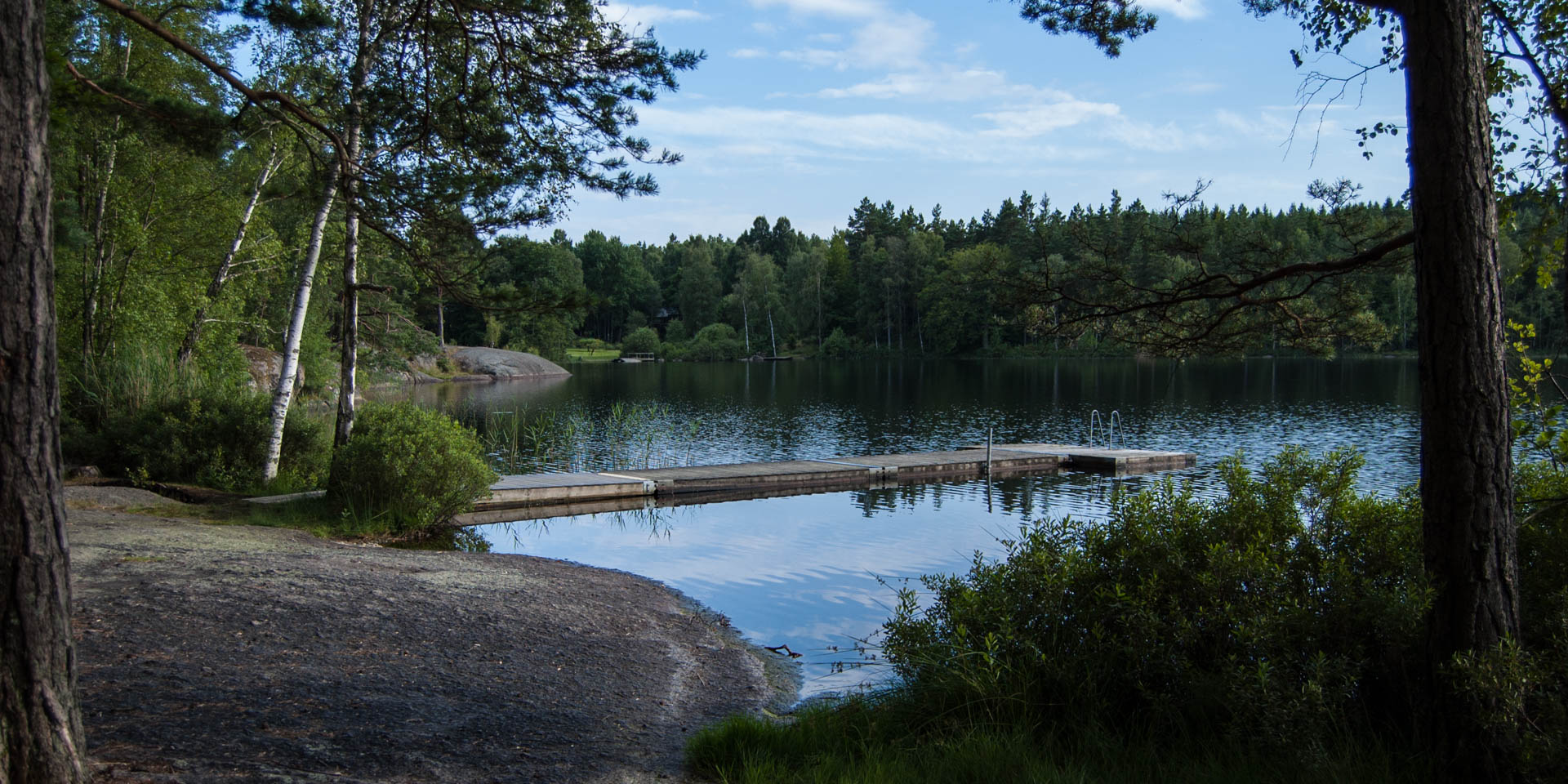 Trehörnans Badplats
Bathing place at lake Trehörnan
Trehörnans Badplats is located on the just 0.2 square kilometer in size Lake Trehörnan far away from any villages in the middle of forest, about 7 kilometers north of Åryd.
The water of the Trehörnan is very clear and provides good visibility into the depths. The swimming area is equipped with a bathing jetty and a toilet. It is located on the eastern shore of the lake and is quite easy to reach from Törnerydsvägen.
Who is looking for a quiet, isolated bathing place, will probably not be disturbed even when the weather is nice.
Similar destinations in the area