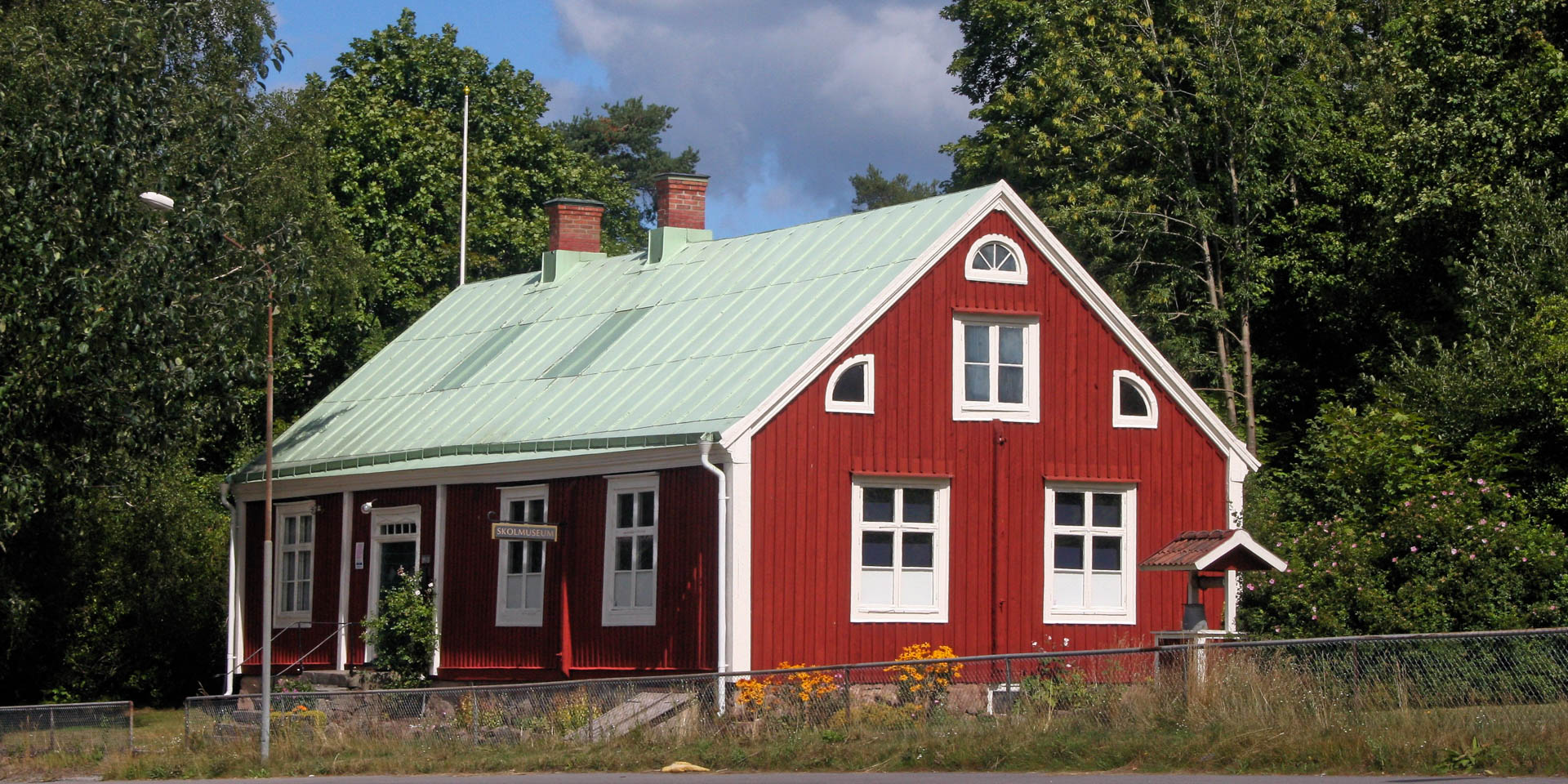 Möllegårdens Skolmuseum
School museum in Svängsta
The school museum Möllegårdens Skolmuseum is located in an old school house in the small town Svängsta, about 15 kilometers north of Karlshamn.
Möllegårdens Skolmuseum opened in 1988 and is situated in a former school building from 1850, which is also the oldest and best preserved schoolhouse in the municipality of Karlshamn.
The school museum consists of a classroom, an exhibition room and a former dwelling for the teacher dating back to 1874. In addition to all sorts of old educational material from different eras, the museum presents an extensive library of over 4,000 titles.
There is an extensive collection of old class-photos to see. In addition, rarities such as exam lists from around 1850 and class books from the late 19th century. Another exhibition is dedicated to all schools in the history of the municipality Karlshamn.
Only about 100 meters away from the school museum you find the ABU Museum, an award-winning industrial museum with an original equipped production hall for precision products from the 1930s.
Möllegårdens Skolmuseum:

Opening hours
1. July – 31. August
Sunday: 14:00 – 17:00
Similar destinations in the area