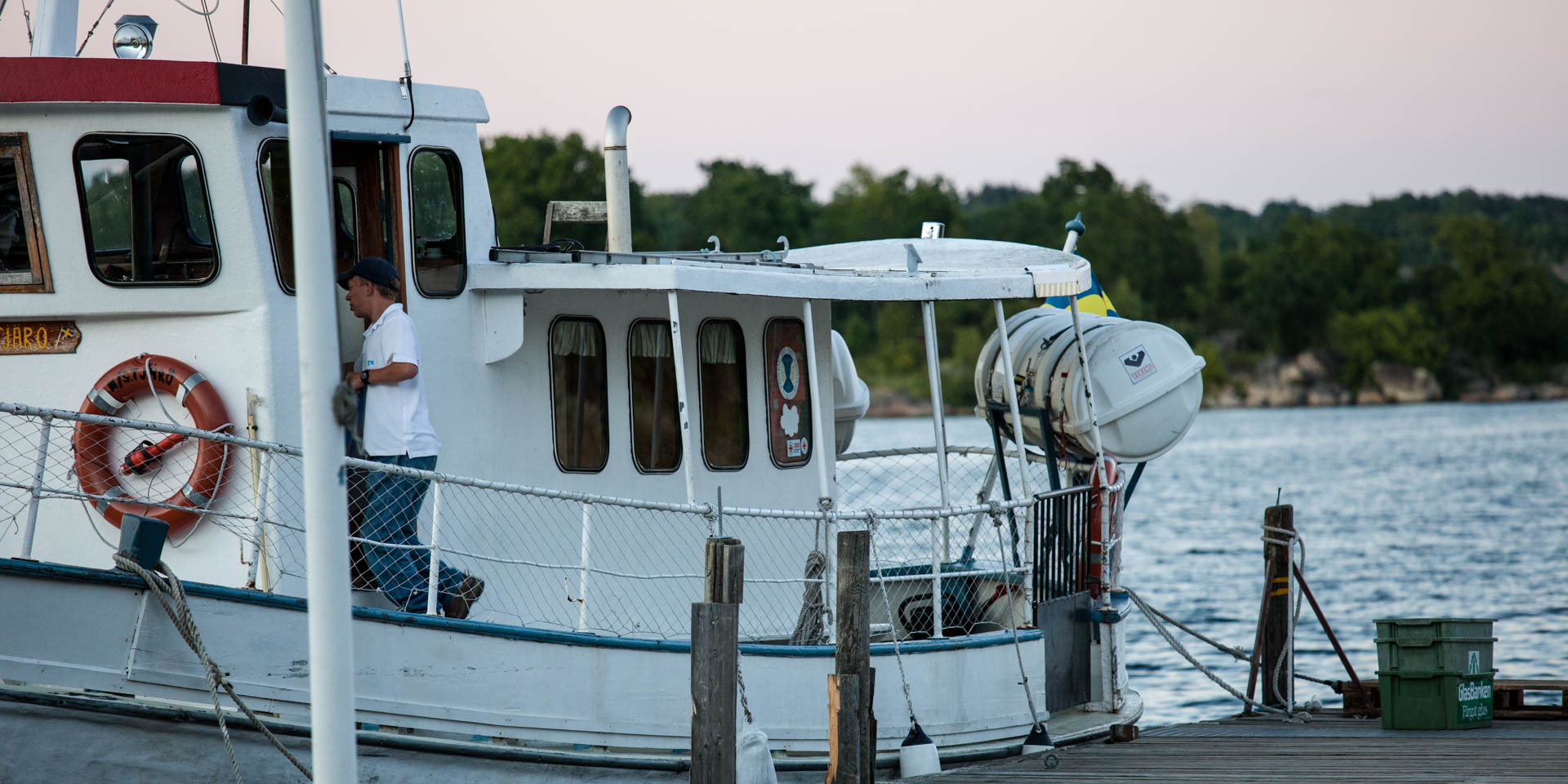 Popular destination
Tjärö
Island in the archipelago Hällaryd near Karlshamn
Tjärö is an idyllic island in the archipelago of Hällaryd and is located about 15 kilometers east of Karlshamn.
Tjärö with its typical flora and fauna in conjunction with a centuries-old cultural landscape is characteristic for the archipelago of the coast of Blekinge. It was put under protection in 1976. The reserve includes the island Tjärö together with the surrounding sea area and some smaller islands. It has a total area of 306 hectares, of which 83 hectares are land area.
Because Tjärö is not very big, you can explore the whole island in a few of hours. On the way through the idyllic nature you will discover some great beaches that lie partly on rocky cliffs or in small sandy coves.
The old red wooden houses on the island arouses the impression that the time has stood still during the last hundred years. A restaurant provides for dining pleasure of the island visitors and if you want to stay a little longer you can camp on the island.
The shortest way to the island leads from the harbor Järnavik in the municipality of Ronneby. In the summer months the small ferry needs just about 15 minutes for the passage.
The other option is a boat from Skärgårdsterminalen in Karlshamn. This passage lasts up to 1.5 hours, because the islands Tärnö, Joggesö and Ekö are approached on this route too.
History
Archaeological investigations have shown that Tjärö was already inhabited since the Bronze Age. The first documented mention of a farm on the island was in the royal land register of the year 1659.
Until the 19th century the population grew to six courtyards and then decreases again, so that there was only one farm owner on Tjärö in 1939. This farmer sold the island in 1939 to the animal researchers Bengt Berg, founder of the wildlife park Eriksberg. In the same year Berg sold Tjärö to the Swedish Tourism Organisation STF, who ran the island until 2008 with a hostel and a guest harbor. The STF sold the island in 2008 to the current owner, the Althin family.
Similar destinations in the area