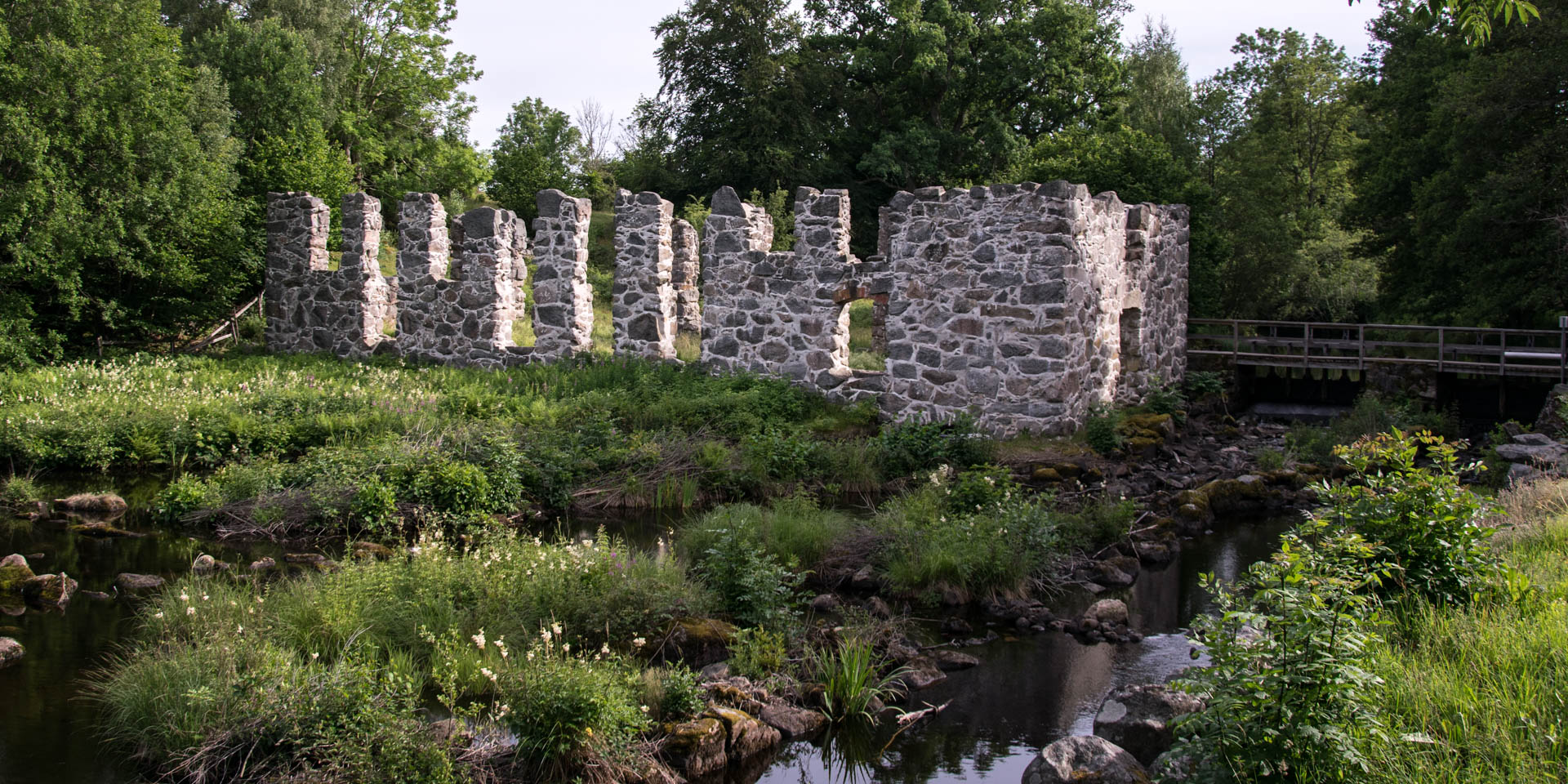 Långasjönäs Pappersbruk
Factory ruins near Asarum
The ruins of the former paper factory Långasjönäs Pappersbruk is located on the shore of the lake Långasjön, about 4 km north of the Asarum, a suburb of Karlshamn.
The history of paper production at the Långasjö dates back to the early 18th century. The first buildings of the paper factory were built in wood, but burned down several times. In 1857, the factory was rebuilt as a stone building and even in the 19th century, the paper was still made from rags in historical process.
As early as 1919 the paper factory was once again a robbery of the flames and was not rebuilt afterwards. After all, the very massive exterior walls of the main building were so strong that they have survived in large parts to this day.
On an area of approximately 80x100 meters, you can find the foundations and ruins of several different buildings and a large basin. Along the course of the small river, which flows through the terrain, there are remnants of barrier walls and brick gutters for water wheels.
The most impressive part of the old plant is the ruin of the main building with its up to 6 meter high walls, which are perforated by large window openings. A branch of the small river still flows through the building, which was necessary because of the large quantities of water required for the paper production.
The ruins wasn't save anymore, when the old walls were renovated and conserved in 2014, and the dam and bridge over the river were renewed.
Similar destinations in the area