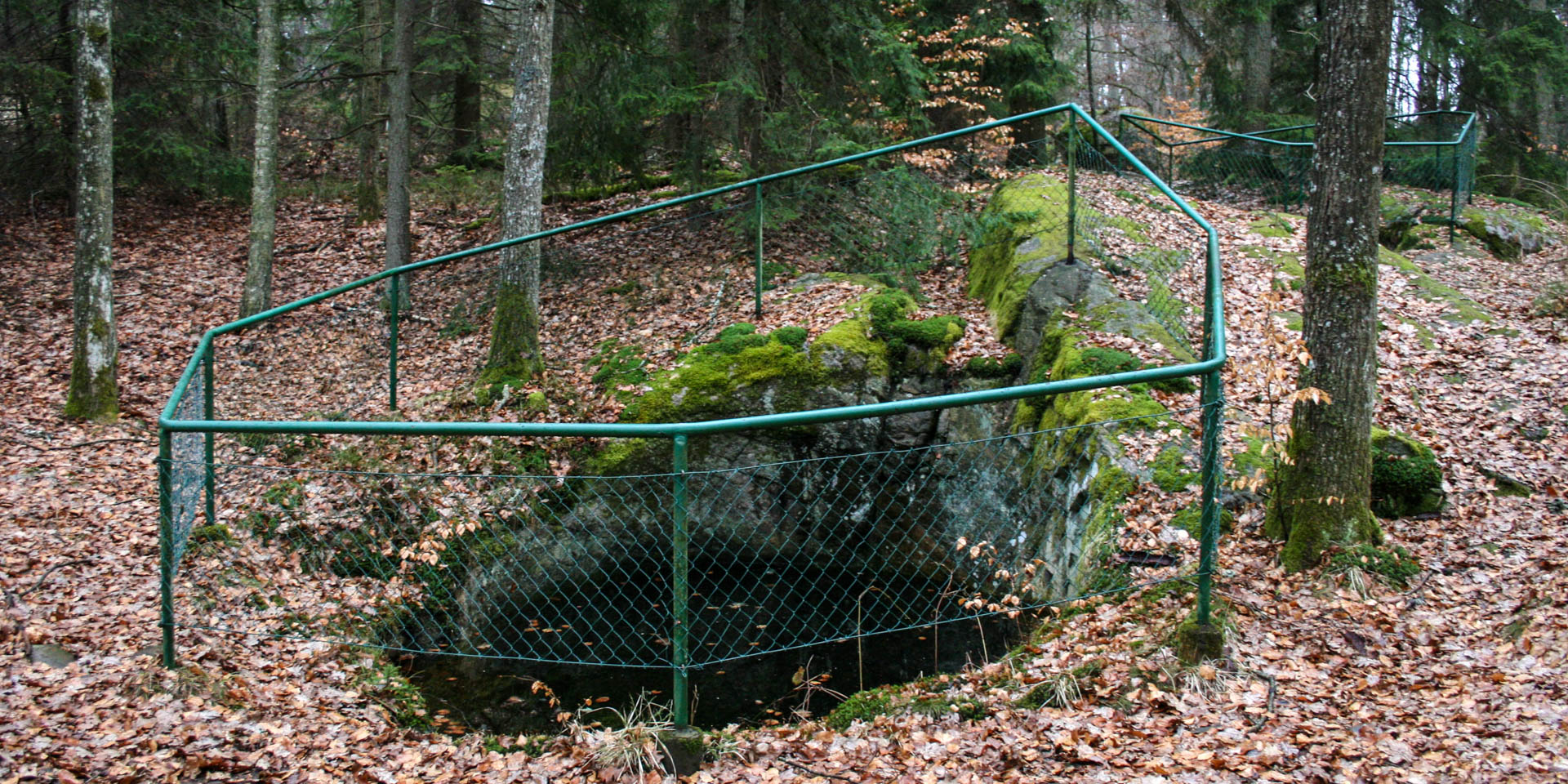 Jättegrytorna i Tararp
Glacial potholes in Tararp
In the forest near Tararp, about 5 kilometers northeast of Karlshamns suburb Asarum, you can marvel some glacial potholes which are in Sweden called Jättegrytor (giant pots).
The melt water from the glaciers during Ice Age has milled round holes of differently size in the rock. The largest of the glacial potholes in Tararp has an impressive diameter of almost 4 meters and is 4 meters deep.
At one of the other pots the rock is broken away on one side a long time ago, so that you can have a good look at the pot in lateral cross section. On a hill is a picnic area, from which one has a good view of the surrounding countryside.
History
Formerly, people believed the round holes in the rock would have been created by giants to cook their meals. Therefore, such a hole was called Jättegryta (Jätte = giant, Gryta = saucepan).
Today it is known due to studies of the remaining alpine glaciers, how glacial potholes have emerged and today still arise.
Where meltwater flows through the glacier, sometimes the so-called glacier mills are formed. These are spiral-shaped holes in the ice, which are getting bigger and deeper by the melt water, and especially by the entrained sand and gravel. Due to the spiral shape there is high pressure and the water flows at speeds up to 200 km/h. At the bedrock beneath the glacier the erosion force of the entrained particles has so much force that deep pots are milled into the rock in the passage of time.
Similar destinations in the area