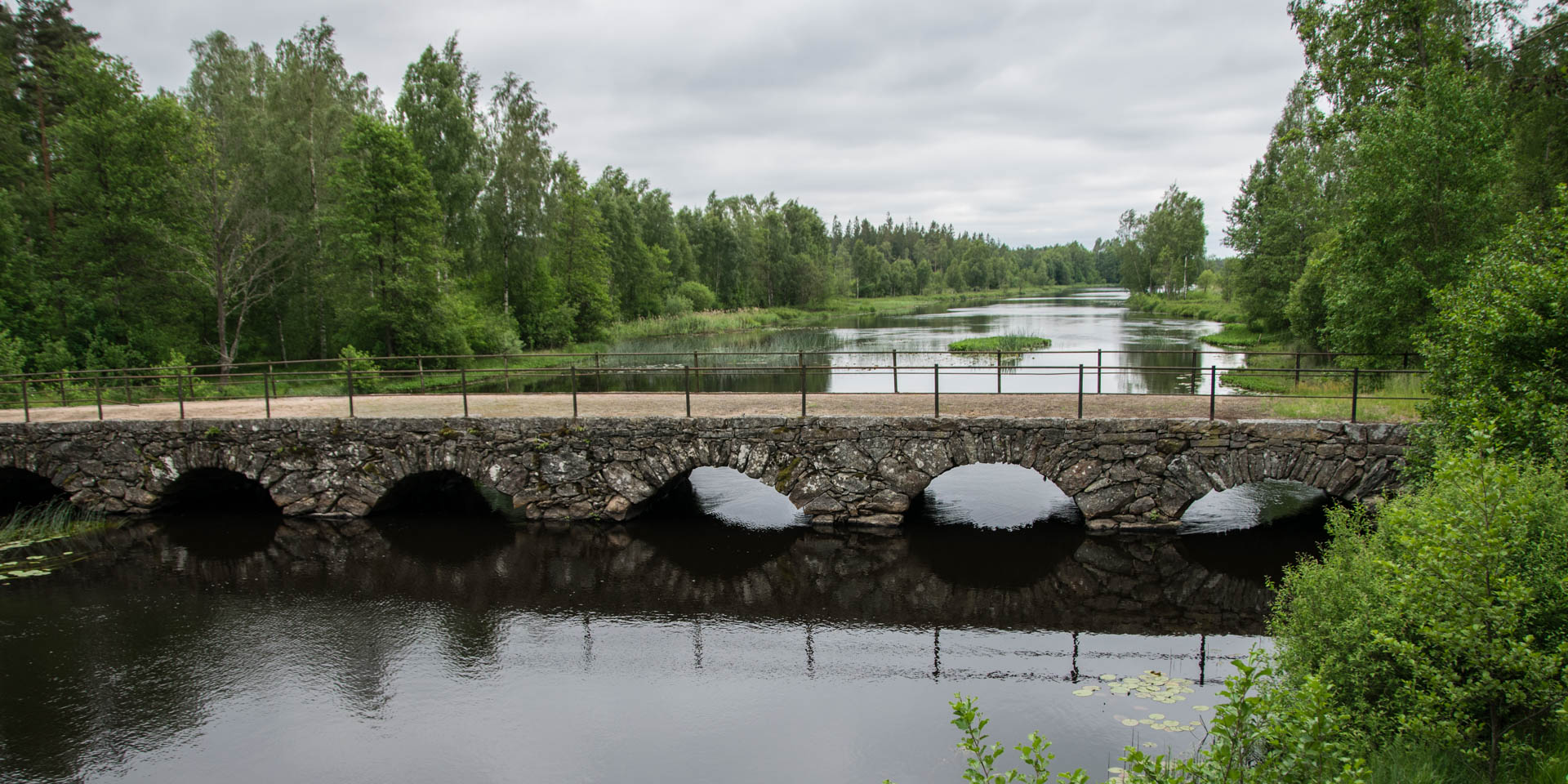 Svinabergabron
Historical stone arch bridge near Svineberga
The Svinabergabron is also known as Bergagårdsbron. It is a beautiful historical stone arch bridge over the river Helge å near the hamlet Svineberga in the west of the municipality Älmhult.
The very well preserved Svinebergabron was built at the beginning of the 19th century and has eight stone bridge arches that span Helge å in a relatively wide area. When it was built, horse-drawn carriages and ox carts rolled over it on the road from Älmhult to Pjätteryd.
At the beginning of the 20th century, when the bridge was already about one hundred years old, it was renovated for the very first time. As motor traffic increased, even in the low-traffic rural areas of Småland, the Svinebergabron gradually became too small. In 1951, the present concrete bridge for the country road was built a few metres away and the old bridge was cleared of traffic.
The plan to demolish the Svinebergabron afterwards failed due to the resistance of the local population. Instead, the bridge was thoroughly restored to preserve it for posterity. The bridge, and the quietly flowing river offer a romantic view and can be a nice place for a short rest during a bicycle tour, for example.
Shortly before the bridge, on the west side of the river, after about 100 meters through the forest, you reach the ruins of an old tar. In such piles, wood tar was already extracted from coniferous trees in the early Middle Ages and some of it was then boiled down to thick pitch.
.
Similar destinations in the area