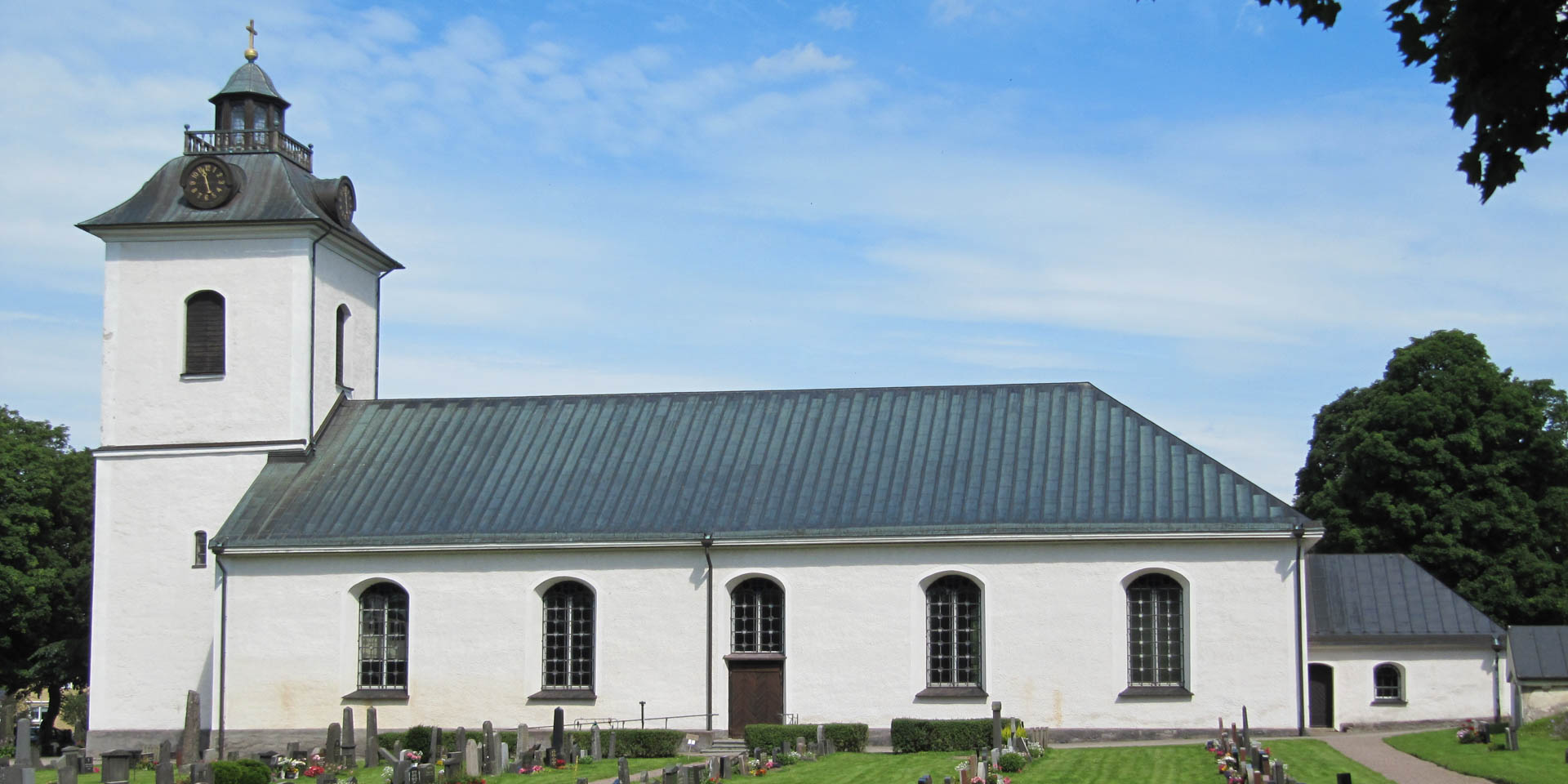 Virestads Kyrka
Historical church in Virestad
Virestads Kyrka is the church of the village Virestad in the parish of the same name in the east of the municipality of Älmhult.
Virestads Kyrka was built in the neoclassical style from 1799 to 1800. It consists of a rectangular nave with a straight wall end of the choir on the east side and an attached sacristy. On the west side there is a church tower with a square ground plan, in which the main entrance to the church is located. The roof of the tower and nave, originally covered with reddish tarred wooden shingles, is today covered with copper plates.
The present church building is the immediate successor of a former medieval church, which stood on the same site and parts of the old masonry are included in the new church. The cemetery surrounding the church is therefore correspondingly old, with the oldest graves on the north and south sides of the church.
In the extreme southeast corner of the churchyard there are three large flat stone blocks. According to legend, Vogt Trotte is buried here, who was stoned to death by an angry crowd in the Middle Ages. He had caused the deadly wrath of the rural population of that time by several arbitrary and cruel killings at the execution site Galgahallarna.
The interior of Virestads Kyrka is very simple, but has a very special eye-catcher in the form of the altarpiece created in 1800 by the local painter Pehr Hörberg. The theme of the painting is the preaching Jesus in the temple, a motif that has not been used very often as an altarpiece. What makes this altarpiece really special, however, is its impressive size of 6 by 7 meters, making it one of the largest church paintings in Scandinavia.
Similar destinations in the area