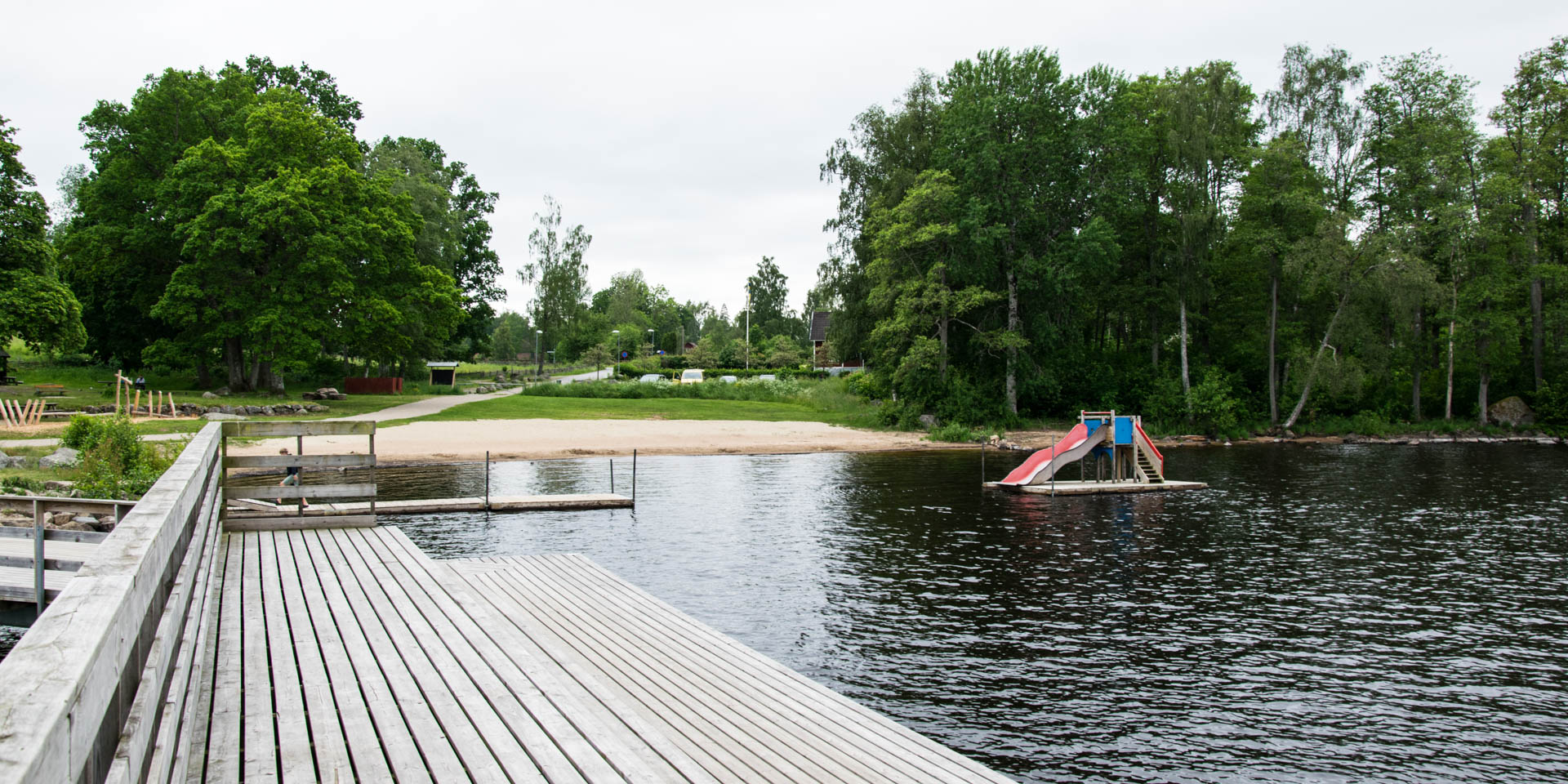 Popular destination
Bökhults Badplats
Beach in Älmhult
Bökhults Badplats is a popular sandy beach at the southern tip of Lake Möckeln, on the northern outskirts of Älmhult in the municipality of Älmhults Kommun.
The beach itself has a shore length of 100 to 150 metres and consists of fine sand and a sunbathing lawn. Large oak trees at the edge and on the lawn provide shady areas. A large wooden jetty also offers sunbathing areas and the possibility to go directly into deeper water. A few metres away from the jetty are two swimming islands. One of the two islands is in shallow water and offers a slide that leads directly into the cool water.
Bökhults Badplats is located on the edge of a campsite and therefore has a variety of amenities. Bathers will find a beach volleyball court, a playground and a restaurant and kiosk. Of course, there is also a toilet house on the beach and the obligatory rescue equipment.
Because of the proximity to the town of Älmhult and the location next to the campsite, the beach can be very crowded at times.
Similar destinations in the area