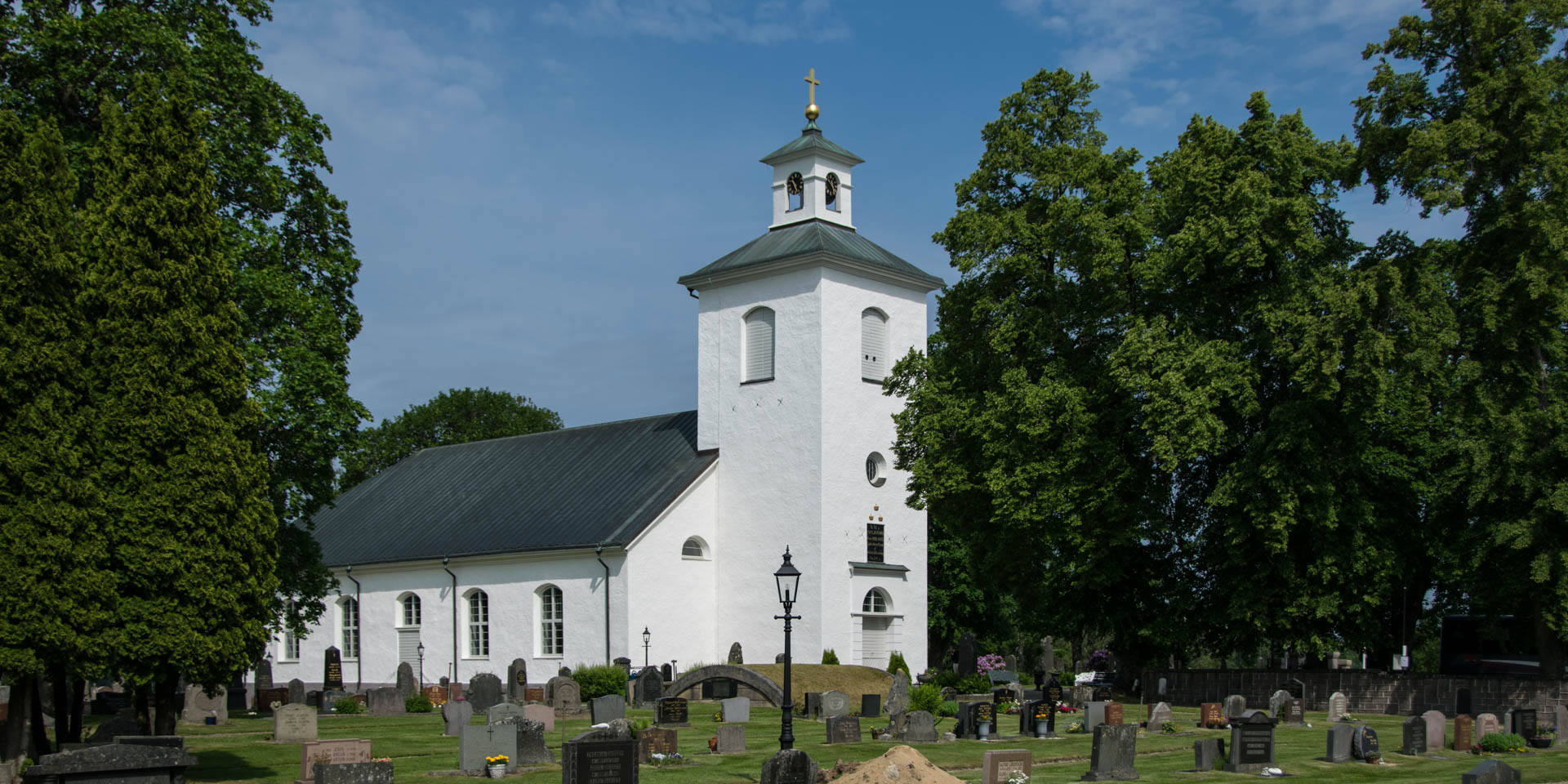 Stenbrohults Kyrka
Historical church near Diö
Stenbrohults Kyrka is located in the geographical center of the municipality of Älmhult not far from the village Diö on the western shore of the lake Möckeln and is the parish church of the old parish Stenbrohult.
The present Stenbrohults Kyrka was consecrated in 1833. It is the successor of a medieval church from the 14th century. Of this old church there is still a vaulted cellar, which is a little north of the present church. There is also a statue of the famous natural scientist Carl von Linné, who was born on the vicarage Råshult only two kilometres away. Furthermore there is a memorial plaque for the father and brother of Carl von Linné, who were both pastors in Stenbrohult.
Stenbrohults Kyrka was built in the style of the French Empire and consists of a nave and an attached square church tower through which the main entrance to the church passes. The orientation of the church differs from most other churches in the way that the chancel of Stenbrohults Kyrka is located at the western end of the nave and the tower is on the eastern gable wall.
Inside, Stenbrohults Kyrka is designed as a hall church with a tunnel vault and appears very light and airy. White is the dominant colour within the church. The vaulted ceiling and the walls are painted white, as are the closed pews, the pulpit and the altar area, where the white surfaces are contrasted by light blue areas. The pulpit and altar are also decorated with gilded applications.
The church decoration essentially consists of a medieval triumphal cross hanging over the baptismal altar, a wood-carved baptismal font decorated with figures of saints, and an altarpiece depicting the Sermon on the Mount, which was created by Bengt Nordenberg in 1876.
Similar destinations in the area