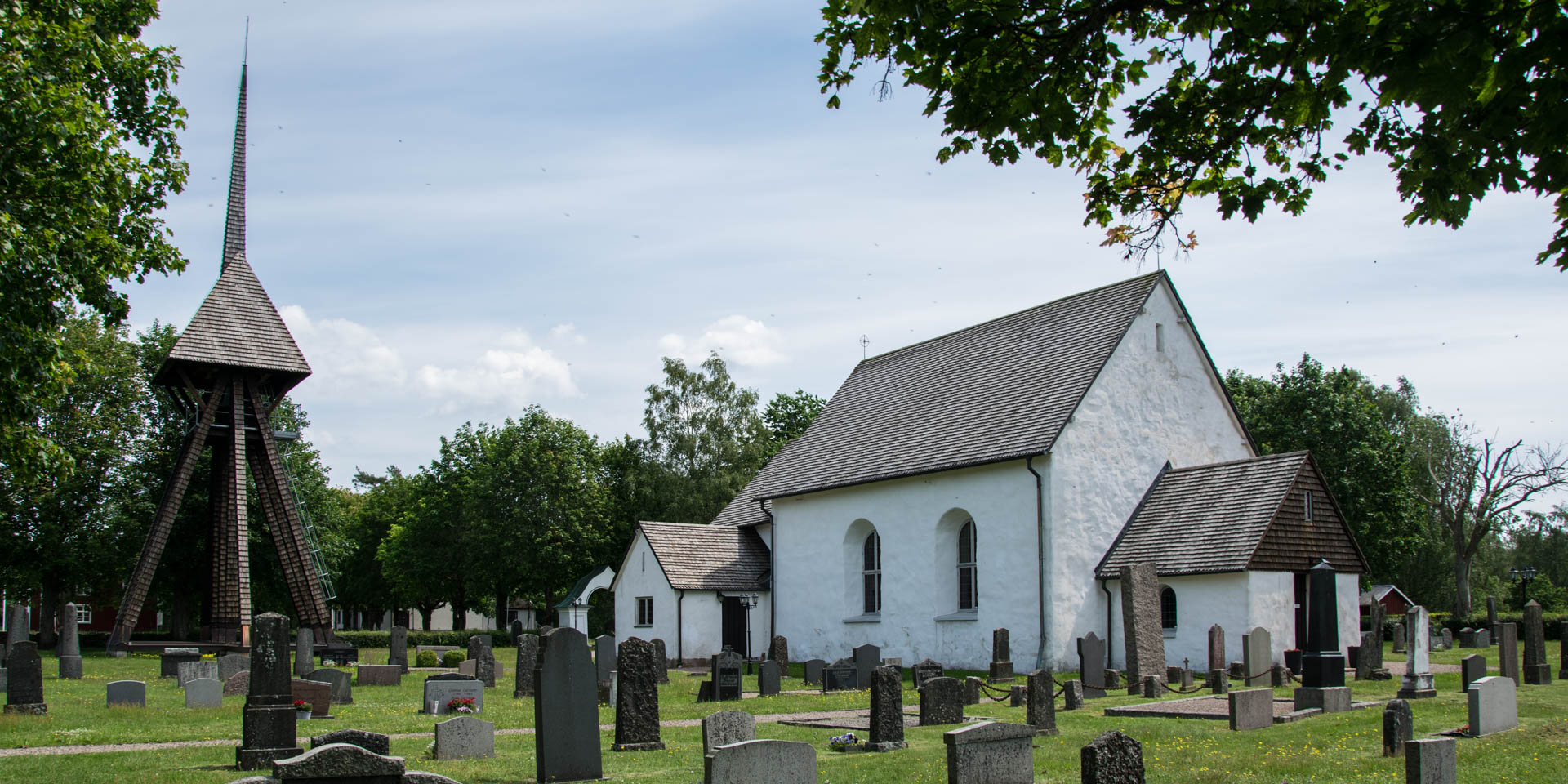 Kånna Kyrka
Medieval church in Kånna
At the river bend of the Lagan in the village Kånna you will find the Kånna Kyrka. The church dates from the late 12th century and is the oldest church in the municipality of Ljungby and the only remaining Romanesque church in western Småland.
The Kånna Kyrka, completed around 1180, is a typical representative of those small stone churches in Småland, which were built quite often in the early years of Christianization in Sweden. Many of these very early stone churches have not survived the time and so the church in Kånna belongs to the circle of the oldest churches in Småland.
Kånna Kyrka's architecture is Romanesque and accordingly simple. Originally the church consisted only of the rectangular nave with a steep gable roof and the smaller chancel with a semicircular apse. The sacristy and vestibule were added at a later date. The masonry of the oldest parts of the church is very massive and consists of coarse field stones which are plastered on the outside and inside and painted in plain white.
The inside of Kånna Kyrka
Apart from the dark painted straight wooden ceiling, the light colors dominate the interior of the church as well. Except for the remains of medieval wall paintings above the triumphal arch, the walls are painted plain white and are only very sparsely decorated with wall ornaments. The pews, as well as the pulpit with canopy, which dates back to the 17th century, are painted in light shades of gray and blue and contrasted with red tones.
The oldest ritual object within the church is the 13th century baptismal font made of finely worked sandstone. The large triumphal cross, which hangs on the side wall in front of the triumphal arch, is also originally from the 13th century. However, only a replica hangs in the church, while the valuable Romanesque original can be found in the historical museum in Stockholm.
The wood-carved altarpiece in the apse dates from the 18th century and has the Lord's Supper as its motif. Two wooden sculptures on the left and right of the apse symbolize faith and hope.
Visit Kånna Kyrka
Kånna Kyrka is open all year round during the daylight hours and can be visited outside church service.
Similar destinations in the area