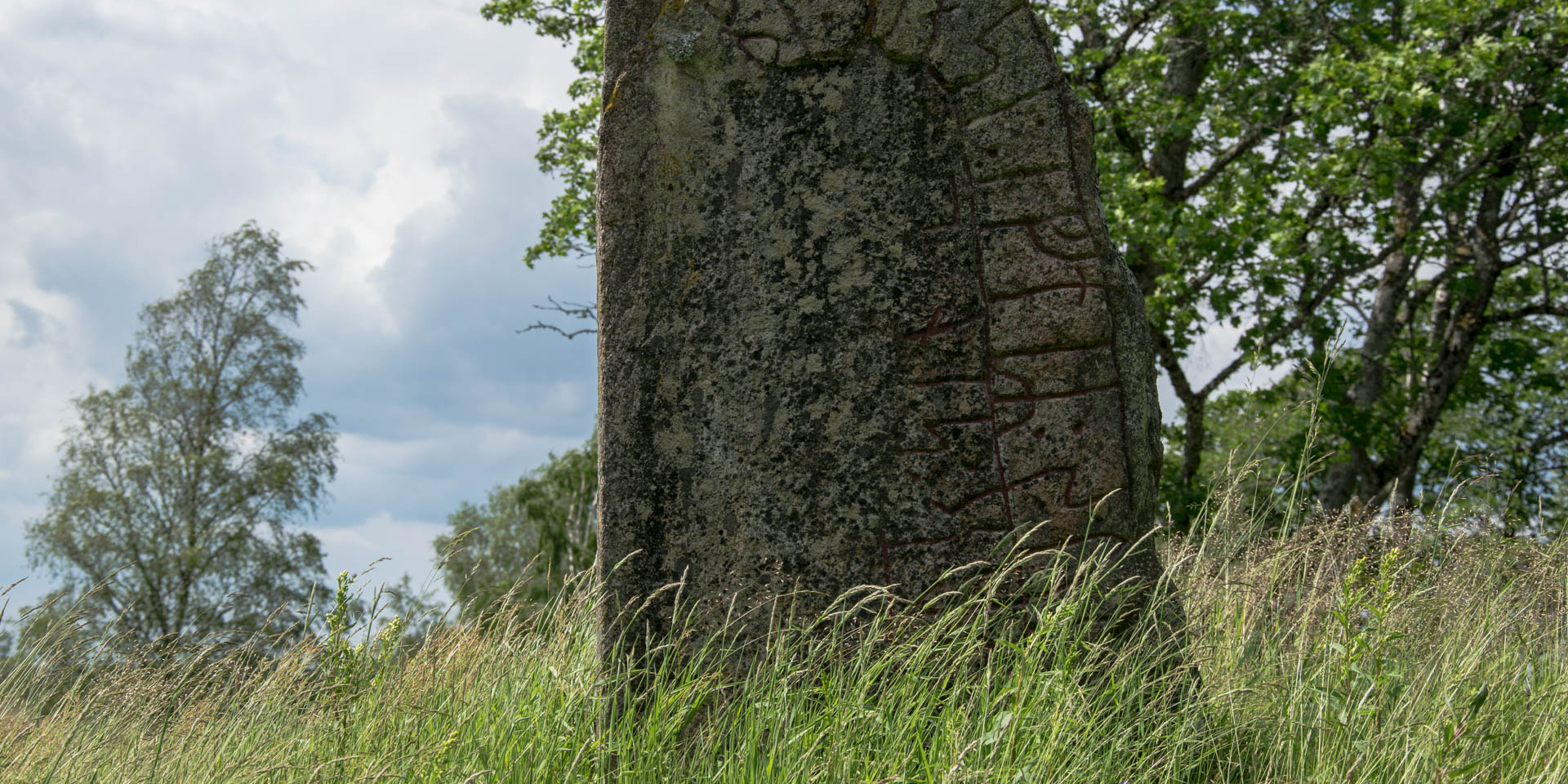 Elinge Gravfält
Iron Age burial ground in Hamneda
The burial groudn Elinge Gravfält consists of about 100 small round grave mounds and is located within the small church village Hamneda at the river Lagan in the southern half of the municipality Ljungby Kommun.
The graves of Elinge Gravfält are scattered over two hills on both sides of the village of Hamneda. The grave field was created during the early Viking Age around 800 AD and was used until the Christianization in the 11th century. At that time, the hamlet of Elinge, from which the burial ground takes its name, was located on the east side of the river Lagan. On the west side of the river was the village Hamneda. In the course of the Middle Ages, both villages were merged into one parish under the name Hamneda.
1915, five of the ancient graves in the southern part of the burial ground were archaeologically examined. Burned bone remains as well as remnants of grave goods such as shards of clay, knives and glass beads were found. On the eastern slope of the northern hill are two runic stones, which were dating back to around 1000 AD. Both stones are not in their original place, but were found in the walls of today's church ruins of Hamneda after the church was demolished in 1894.
Similar destinations in the area