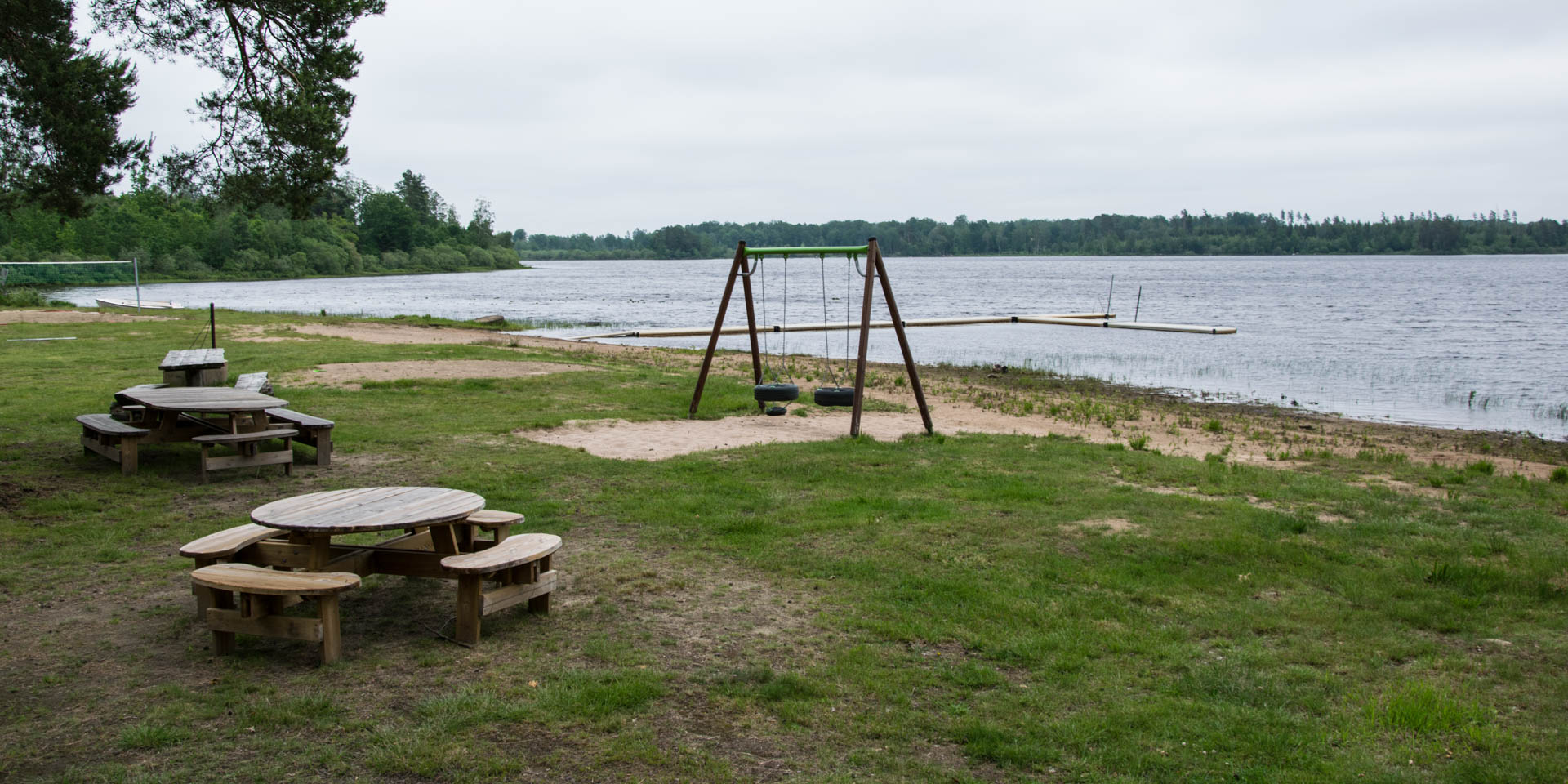 Agunnaryds Badplats
Beach at lake Agunnarydssjön in Agunnaryd
The beach Agunnaryds Badplats is also known as Stockaland Badplats. It is located at the lake Agunnarydssjön at the edge of the village Agunnaryd in the southeast of the municipality Ljungby Kommun.
Agunnaryds Badplats is located on the western shore of the Agunnarydssjön, which is almost two square kilometers in size. Agunnaryd is about one kilometre away, the home village of IKEA founder Ingvar Kamprad (the "A" in the company name stands for Agunnaryd).
The bathing area consists of a sandy beach about 50 meters long with an adjacent grassy area. The shoreline is relatively shallow and with a maximum depth of only 2.40 meters, the whole lake is relatively shallow and the water temperature in summer is quite pleasant.
The equipment of Agunnaryds Badplats is quite extensive and includes, besides the obligatory bathing bridge and a permanent barbecue area, also picnic tables, a children's swing, dry toilet, changing room and shower as well as a beach volleyball field.
Similar destinations in the area