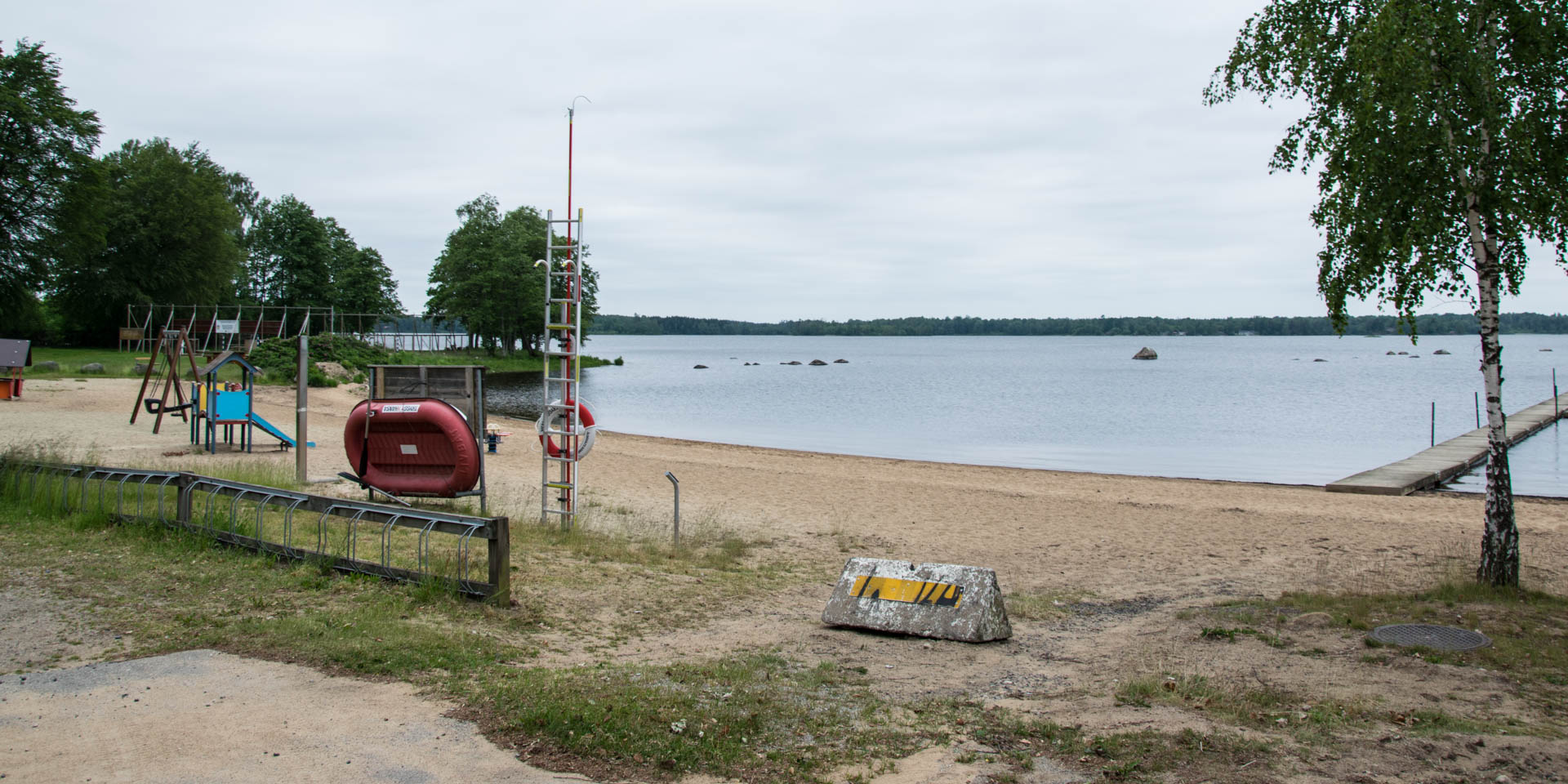 Möckelns Badplats
Beach at Lake Möckeln in Älmhult
The family-friendly bathing beach Möckelns Badplats is located at the south-eastern end of the lake Möckeln on the outskirts of Älmhult.
With a length of about 130 metres, Möckelns Badplats has the longest sandy beach on the shores of Lake Möckeln, which is the third largest lake in Småland with an area of about 46 square kilometres. The beach faces west and is exposed to the sunlight from late morning until sunset. Nevertheless, you can find shady places if necessary, as the beach borders on a wide row of trees at half of its length.
Due to the very shallow shore Möckelns Badplats is also suitable for small children and in the further course the shore also only descends slowly, so that the swimming area begins just at the end of the approximately 50 meter long bathing bridge.
At the side of the beach there is a small meadow with benches and tables and a permanent barbecue area. Not far from there is a toilet house with a WC. At the upper end of the beach there is a swing, a tower with a small slide, a playhouse and seesaws.
Similar destinations in the area