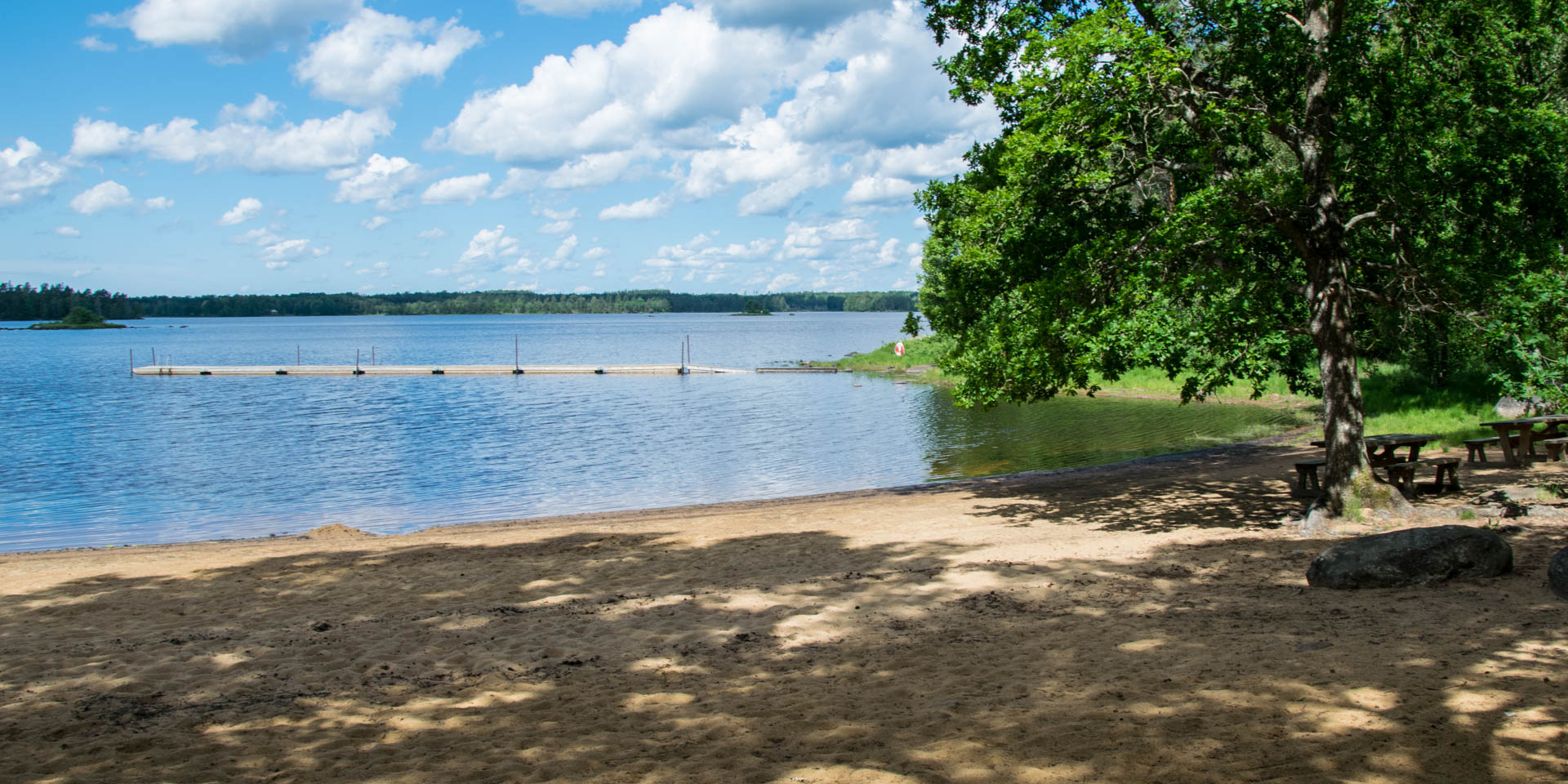 Ramnäs Badplats
Bathing beach at lake Römningen near Ramnäs
Ranmnäs Badplats is a quietly situated bathing beach at the lake Römningen in the far west of the municipality of Älmhult and is situated near the hamlet of Ramnäs, about two kilometres east of Göteryd.
Ramnäs Badplats is located directly on a headland on the southern shore of the approximately 3.8 square kilometre lake Römningen and consists of a sandy beach about 50 metres long and 25 metres wide. The shore is extremely shallow, which makes the bathing beach suitable for small children. In addition, the west-facing beach is framed on three sides by a beech forest, so that you can find a shady spot at any time of the day if necessary.
The equipment of the bathing area consists of a few tables with benches, a fixed barbecue area and a dry toilet as well as a long bathing bridge, which is located a few meters away from the beach and gives the swimmers quick access to the deeper water.
For those who would like to combine the jump into the cool water with other activities, there is an approximately 14-kilometre-long cycle path that leads around the entire lake. The start and finish of the route is at the nearby homestead Göteryds Hembygdspark, where information material about the cycle path is also available. The route is well signposted and leads through mostly flat terrain and over small gravel roads with little traffic. There are several stops along the way where information signs point out local natural attractions or tell anecdotes from the local cultural history.
Similar destinations in the area