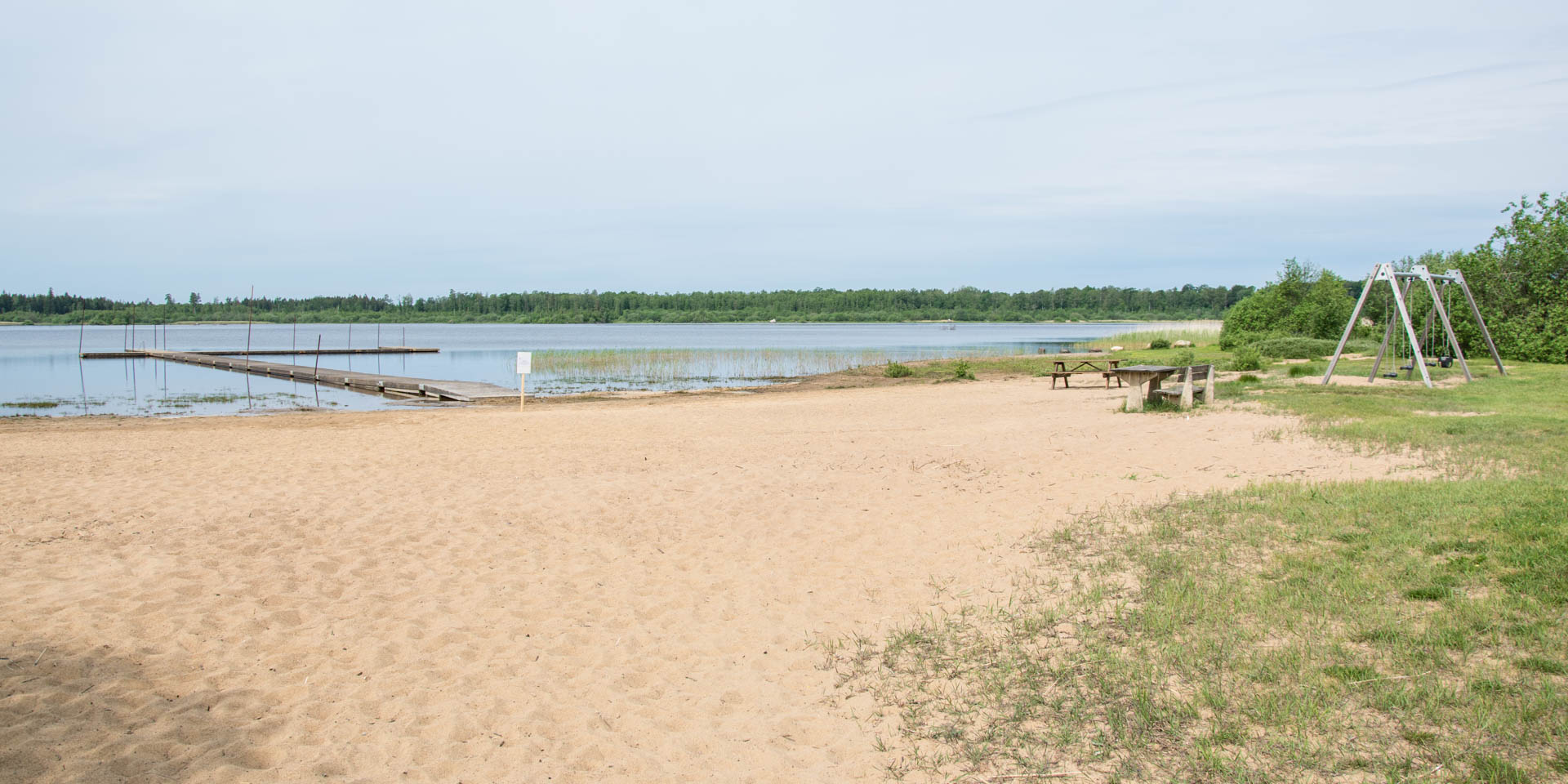 Välje Badplats
Bathing beach by the lake Virestadsjön near Virestad
Near the church village Virestad in the eastern half of the municipality of Älmhult, there is a bathing place called Välje Badplats with its wide sandy beach on the shore of the approximately 3.5 square kilometre large lake Virestadsjön.
Välje Badplats is situated in a quiet and remote location at the north-eastern end of the lake Virestadsjön, but is easy to reach thanks to the road only 200 metres away. Right next to the bathing place, protected from the wind by the surrounding trees and bushes, is the small campsite Välje.
Because of its shallow banks and the generous space that the wide sandy beach offers children to play and romp, Välje Badplats is considered a family-friendly bathing spot. There is also an area for beach volleyball and a large swing, close to fixed tables with benches.
The bathing area also includes an approximately 70-metre long, L-shaped bathing bridge, a permanent barbecue area and a small service building with changing rooms and some dry toilets, which are also used by the campsite.
Similar destinations in the area