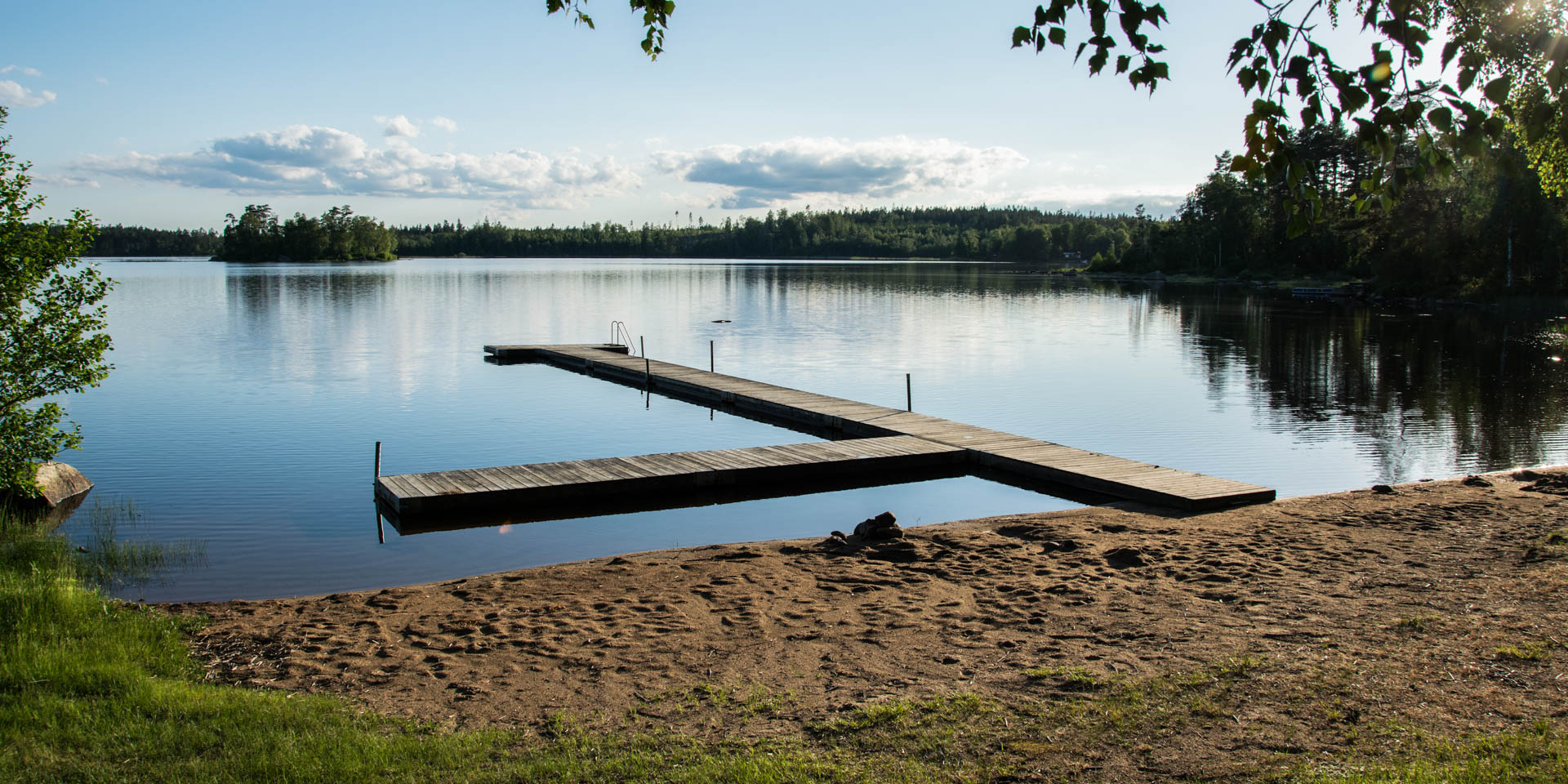 Övdens Badplats
Beach at lake Övden near Lönashult
The beach Övdens Badplats is situated in wooded surroundings a few kilometres away from Lönashult on the shore of lake Övden in the south of Alvesta Kommun.
Övdens Badplats is situated remotely on the north shore of the approximately 1.2 square kilometre large Övden and consists of an approximately 40 metre long sandy beach and a small sunbathing area. Due to its positioning, the bathing place is exposed to the sun from the morning to the evening, but due to its embedding in the forest, there are always shady spots to find.
The equipment at Övdens Badplats consists of a bathing bridge with a side arm that delimits the sandy shallow water area on the shore suitable for small children. Furthermore, there is a dry toilet and a permanent barbecue area.
Similar destinations in the area