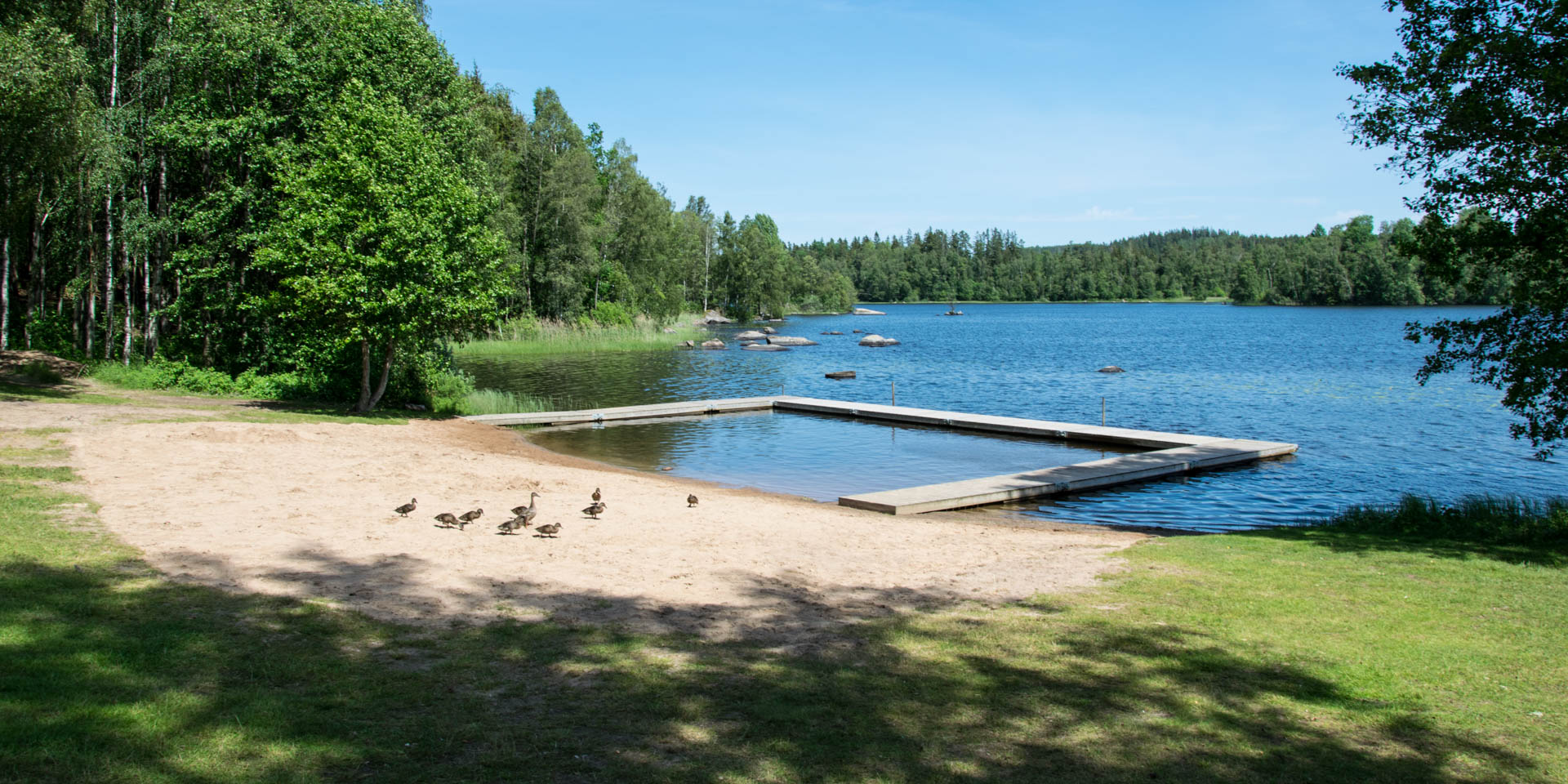 Spånens Badplats
Beach at the lake Spånen in Alvesta
Spånens Badplats is a popular beach, located within the recreational area Spånens Fritidsområde on the outskirts of Alvesta, the central town in the northern half of the municipality of Alvesta.
Spånens Badplats is situated on the wooded shore of the north-western arm of the 2.6 square kilometre large lake Spånen and consists of a sandy beach with a child-friendly shallow shore area and a fairly large sunbathing lawn.
The bathing place is oriented to the east and offers, despite the surrounding woods, sufficient sunlit areas and, depending on the time of day, enough shaded spots. A U-shaped bathing bridge completely frames the shallow water area and for jumping into deeper water there is a long bathing jetty with a small diving platform. A barbecue area and toilets are also available.
Similar destinations in the area