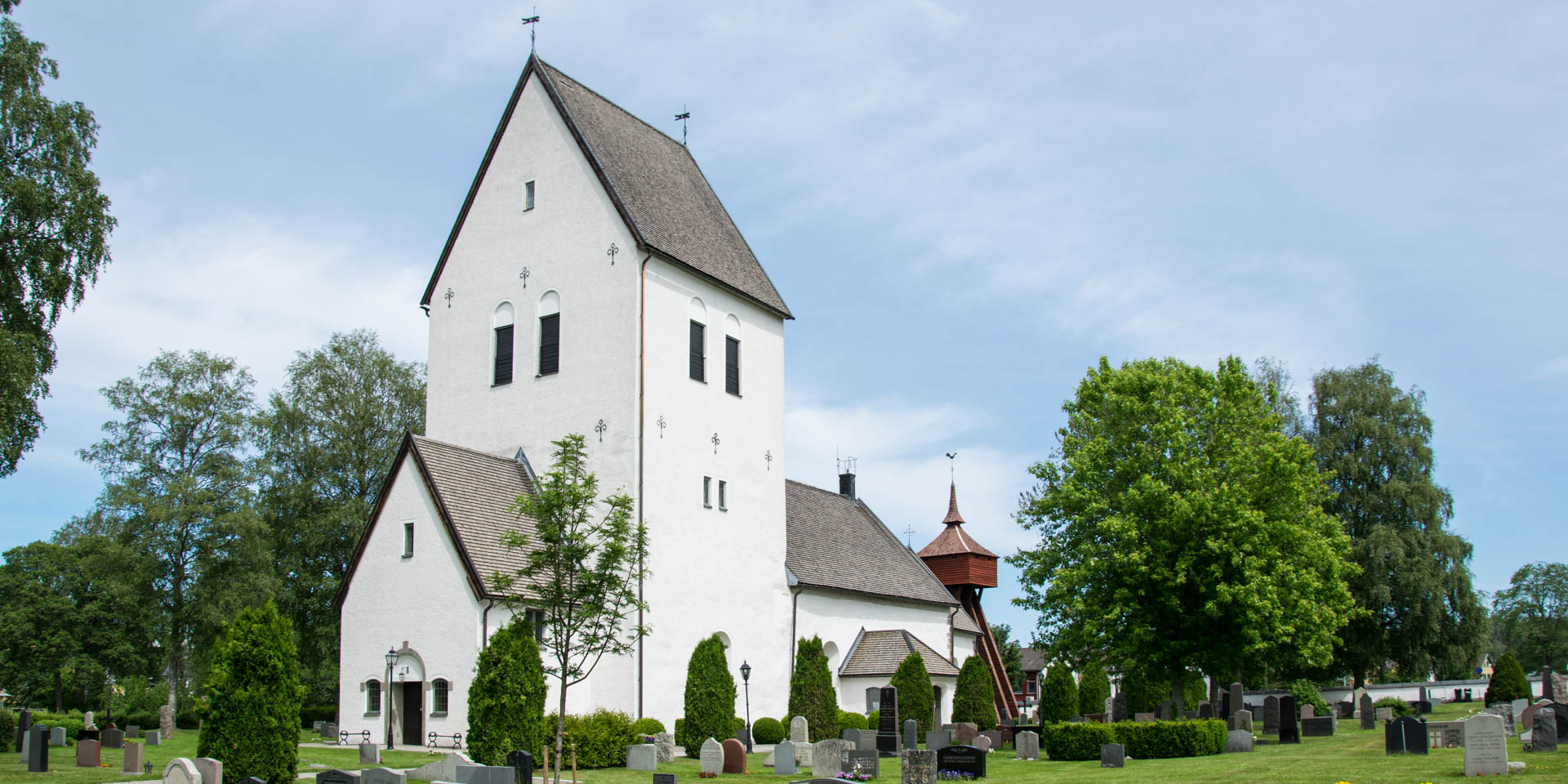 Moheda Kyrka
Medieval church in Moheda
In the northeast of the municipality of Alvesta in the church village Moheda you can find the Moheda Kyrka from the late 12th century. It is one of the oldest and best preserved medieval churches in the diocese of Växjö.
When the Moheda Kyrka was built in Romanesque style at the turn of the 12th to 13th century, it initially consisted of the nave, which has remained unchanged to this day, and the choir, which was typical of the period. A little later the semicircular apse was added, while the massive church tower and sacristy were not built until the late Middle Ages.
The unusually filigree star vaults inside the church were installed towards the end of the 15th century and the drapery paintings on the walls as well as the artistically crafted closed pews date from the baroque period in the middle of the 17th century.
Around 1570 the Moheda Kyrka was damaged during a Danish military campaign that took the Danish army deep into Småland. On an old church door from the early 13th century, which used to close the southern entrance to the church and which is now in the choir, you can still see damages caused by the Danish conquerors.
The upper half of the church tower burned down during the campaign, the medieval church treasures were all looted and the church was used as a horse stable during the occupation. Only around 1915, the steeple was restored to its original height, while the church bells were located in a wooden belfry, which was built in 1665 as a temporary solution and is still located on the east side of the church.
The oldest ecclesiastical art objects within the Moheda Kyrka consist of a wood-carved figure of Jesus from the late 15th century, which is located on the cross under the triumphal arch, the pews from the 17th century and the brass chandeliers from the same period.
Similar destinations in the area