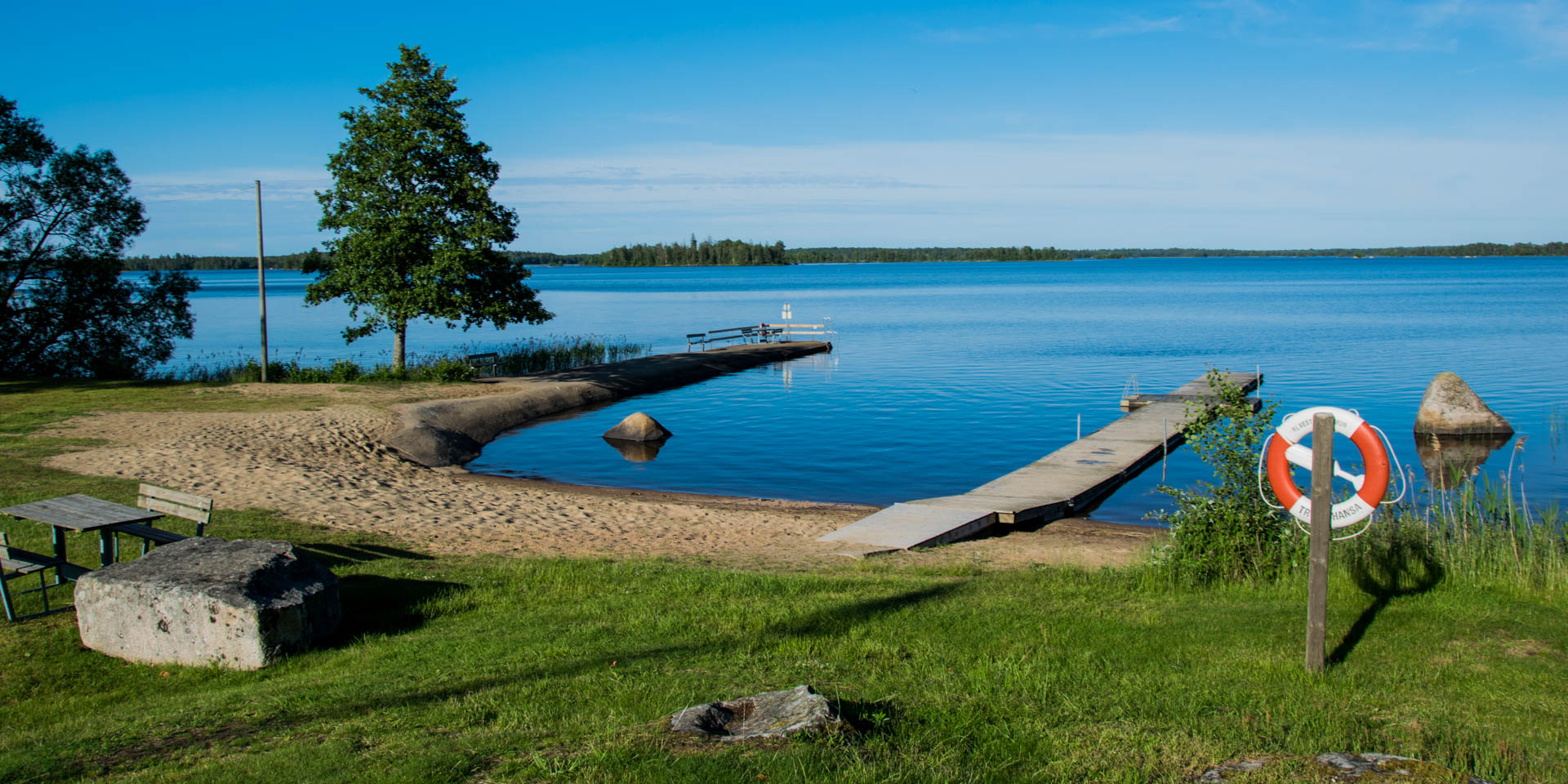 Huleviks Badplats
Bathing beach at Lake Åsnen in Hulevik
The small bathing place Huleviks Badplats is situated in the cosy village of Hulevik on the western shore of Lake Åsnen in the south of the municipality of Alvesta in Småland.
Huleviks Badplats, which faces east, offers a beautiful view of the Åsnen archipelago and is in full sunlight all day. Just a few trees on both sides of the sunbathing lawn offer a little shade.
The bathing spot consists of a sandy beach with a shallow shore area, which is located between a stone pier and a floating bathing bridge. On the accompanying lawn there is a fixed fireplace and several tables with benches and a toilet house next to the lawn.
Similar destinations in the area