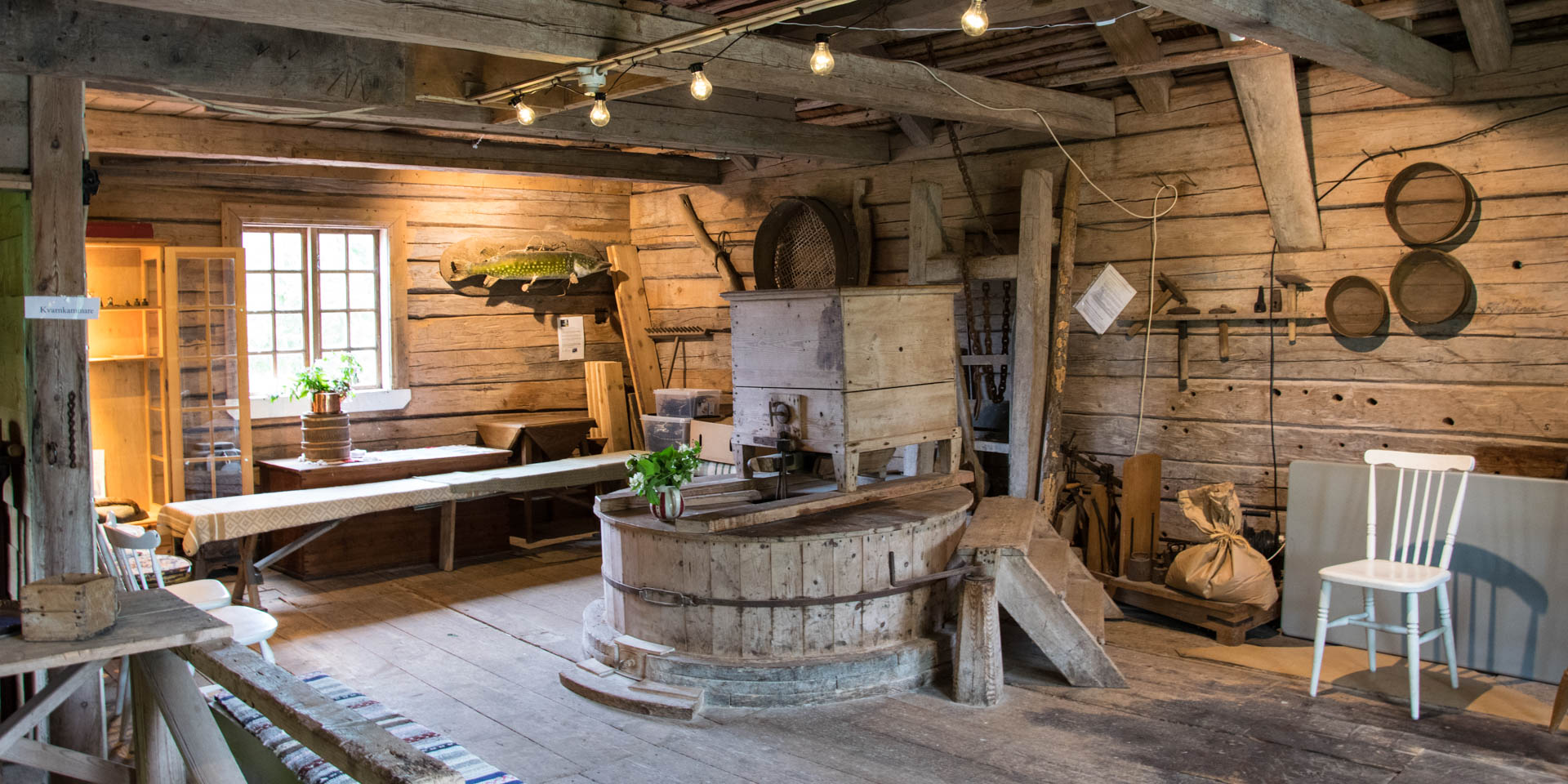 Insider tip
Piggaboda Kvarn
Historical water mill near Vislanda
The historical watermill Piggaboda Kvarn is located on the edge of the municipality Alvesta Kommun in Småland, a few kilometres from the village of Vislanda. Situated on the eastern shore of the lake Tjurken, the watermill offers the romantic flair of a picture-perfect idyll.
The historical roots of Piggaboda Kvarn as the village mill of the small hamlet of Piggaboda dates back to the Middle Ages. The present buildings and facilities of the fully functional mill are from the 19th century and consist of a grain mill, a sawmill and a water-powered planer for the production of wood shingles.
Like the majority of the traditional mills, the Piggaboda Kvarn ceased to operate in the middle of the 20th century, as it was no longer competitive with industrial mills and sawmills. But already in the 1990s the mill was restored, and since then it has been operating again on a small scale for regional needs and is considered the best preserved village water mill in the province of Kronobergs Län.
Piggaboda Kvarn today
The mill is flanked by a pretty mill pond and can not only be admired from the outside, but can also be explored from the inside up to the last corner. With a bit of luck, you can even see the old machinery in action or meet the mill owner, who has lots of stories to tell about the mill and its surroundings. The outdoor area around the mill pond captivates with small paths, streams and a harmony that is second to none.
The miller's family lives right next door and runs a cosy little café and bed & breakfast, where, in addition to freshly brewed coffee and homemade cake, they also serve a few simple dishes from the range of traditional Swedish home cooking. When the weather is fine, the table can also be set outside or in the mill.
If you want to explore the adjacent lake Tjurken by boat or go on a fishing trip, there is a boat rental with kayaks at the mill, two of which are built as special fishing kayaks. If you don't want to book the fishing permit (Fiskekort) for the Tjurken online or by SMS in advance, you can also get it on site for cash payment.
Similar destinations in the area