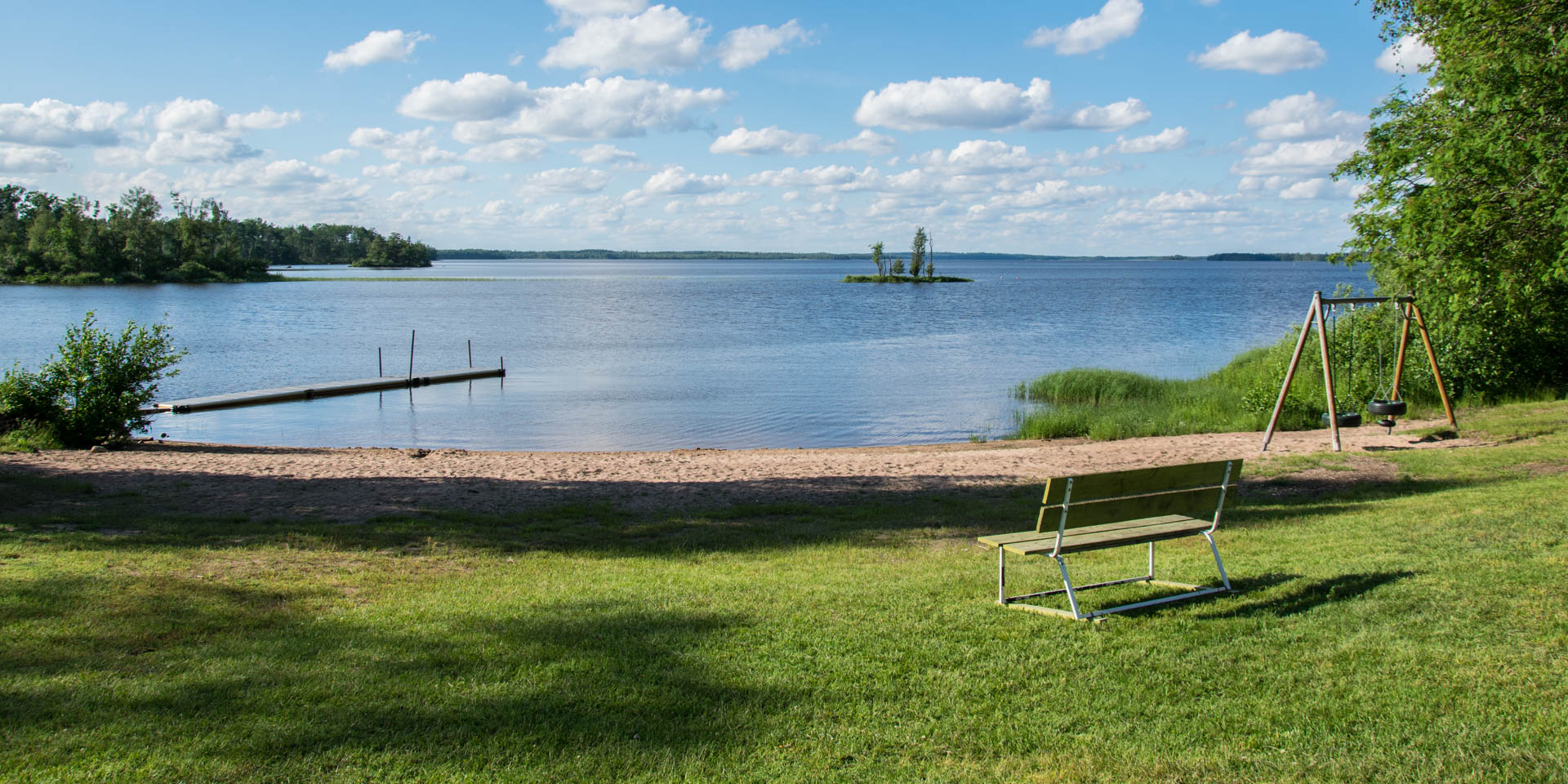 Sundet Badplats
Beach by the lake Vidöstern near Vittaryd
The beach Sundet Badplats is located on the shore of Lake Vidöstern near Vittaryd and Dörarp, a small church village in the far north of the municipality of Ljungby, near the border with the neighbouring province Jönköpings Län.
Sundet Badplats is situated close to a narrow sound on the south shore of Lake Vidöstern, which is over 40 square kilometres in size. The beach offers a beautiful view over the elongated lake.
The bathing area consists of a sandy beach of about 20 meters and a spacious lawn for sunbathing. At the sides and occasionally also on the lawn there are high trees, allowing you to find one or the other shady spot if desired. The equipment consists of a bathing jetty, a children's swing, a barbecue area, picnic tables and a toilet.
About three kilometers north of the beach is the memorial stone for Cliff Burton, the former bass player of the band Metallica, who lost his life there in an accident with the tour bus.
Similar destinations in the area