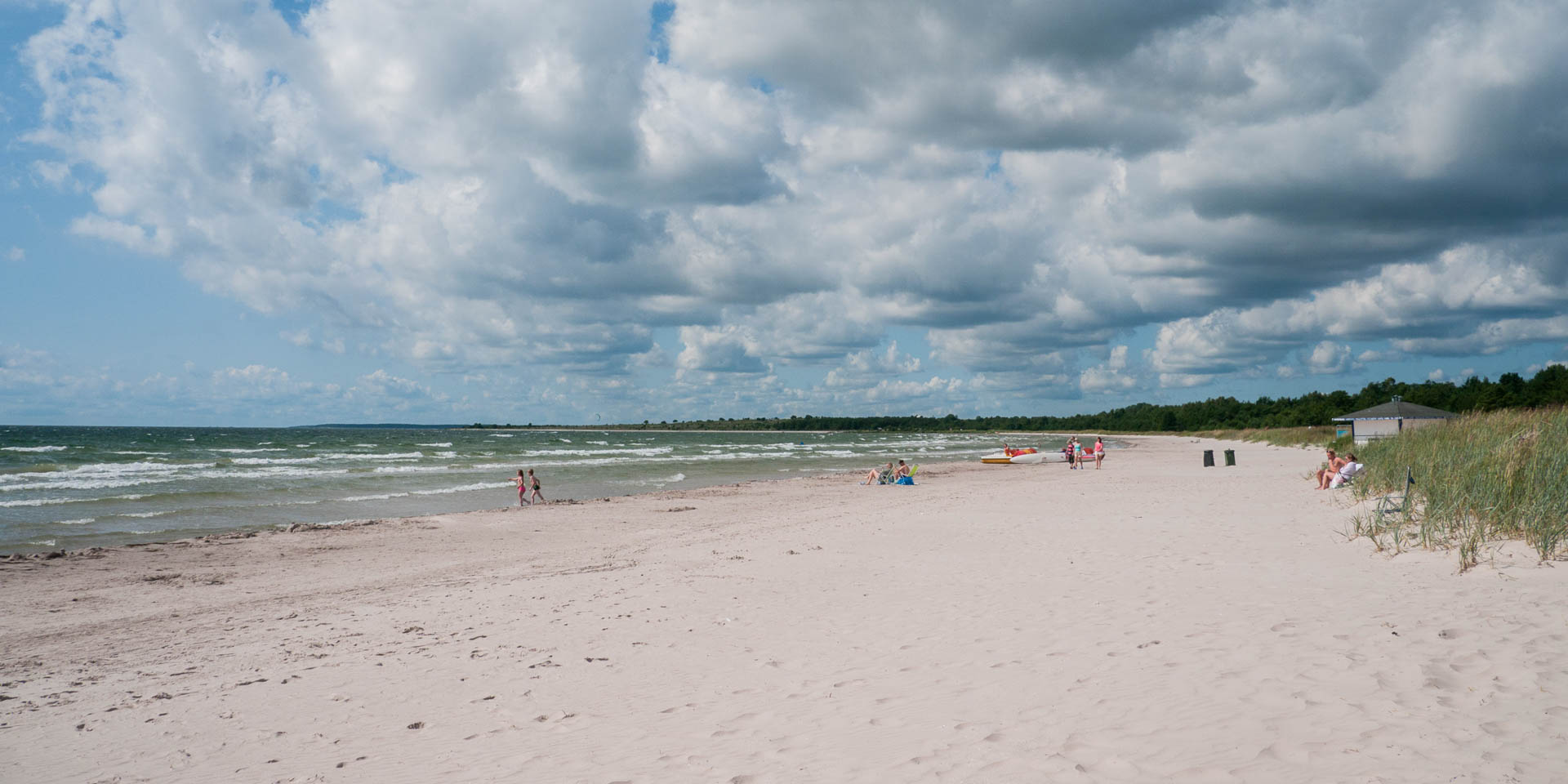 Popular destination
Sudersand Strand
Beach on the island of Fårö
Sudersand Strand is considered one of the longest and most beautiful sandy beaches in Gotlands Kommun and is located in the north of Fårö, the neighbouring island separated from Gotland only by a narrow sound.
Believing the surveys of the Swedish tourism industry, Sudersand Strand ranks among the top ten of Sweden's most beautiful bathing beaches. On nice summer days, the beach is accordingly busy. Especially in the area of the large camping site, whose plots reach right up to the wide belt of the dunes.
This is also where the accompanying features of a popular beach are concentrated, such as a restaurant, beach bar, café, kiosk, mini-golf and boat rental. Those who like it a little quieter should orientate themselves away from the hotspot, because at around four kilometres in length, Sudersand Strand offers more than enough options, where you can feel you have a hectare of space to yourself.
The entire length of the beach, which is up to 25 metres wide, consists of exceptionally fine and soft sand, and the shore descends very gently, making it suitable for small children. The entire beach line faces south, which gives the beach full sunlight from early morning until late in the day.
Trees do not provide natural shade and, depending on the weather, it can be a bit windy at times. To avoid the wind, or even if you want to be a little more undisturbed, a retreat to one of the numerous hollows between the adjacent dunes is a good idea.
Similar destinations in the area