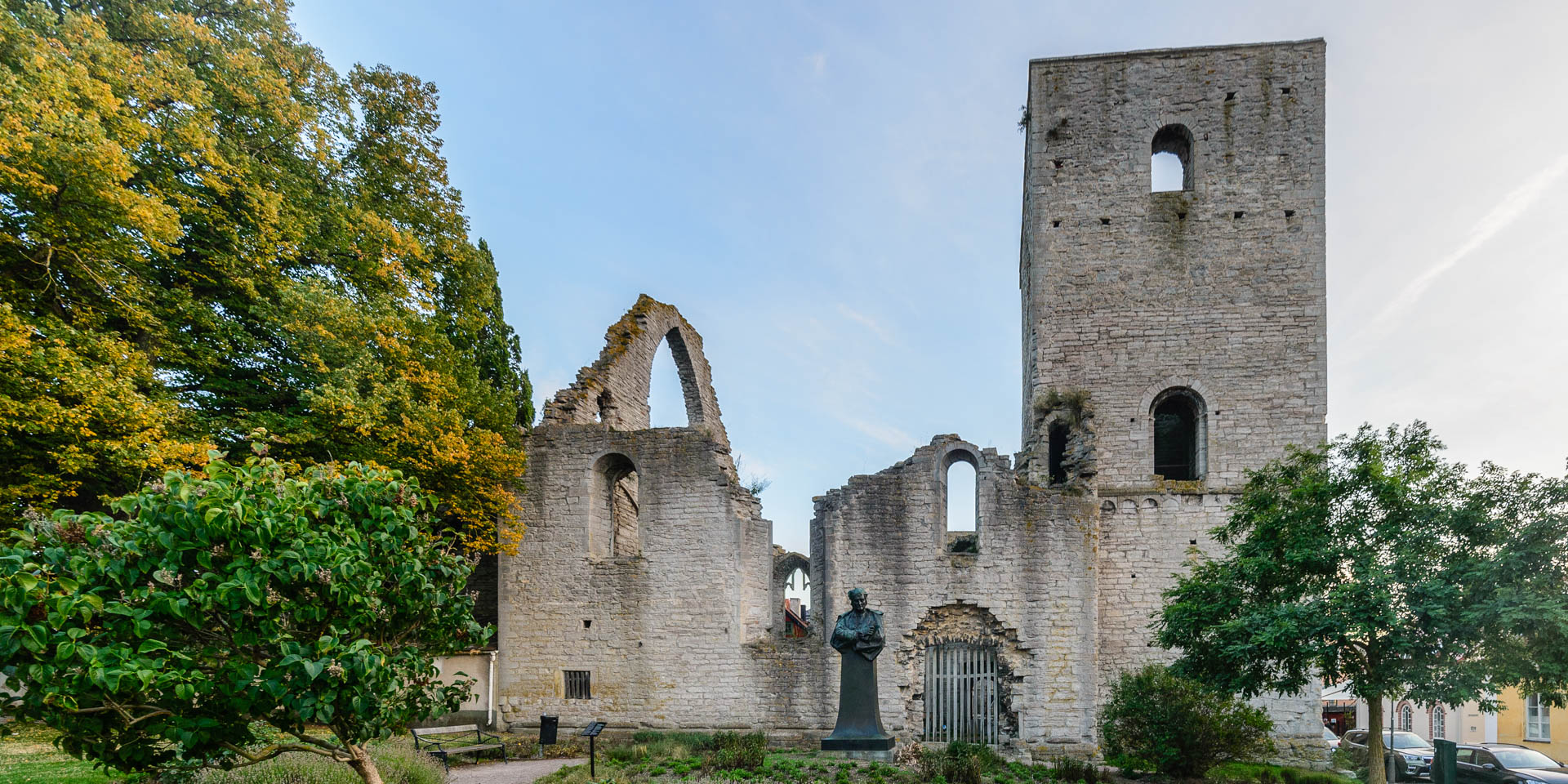 Drottens Ruin
Medieval church ruin in Visby
The church ruin Drottens Ruin is one of the many church ruins in the centre of the historic old town of Visby on Gotland. It is located right next to the S:t Lars Ruin, barely two minutes' walk from the large market square.
The former S:t Trinitatis Kyrka was built around 1240 as a parish church for a German congregation. At that time, the Hanseatic League had a strong influence on Gotland and also financed and built the large Visby Domkyrka.
The church found its place right next to S:t Lars Kyrka, which was built 20 to 30 years earlier and can now be admired as S:t Lars Ruin.
The church becomes Drottens Ruin
During the Reformation, the church was abandoned in 1528 after it was looted. The church fell into disrepair in the following centuries and all that remained were the massive stone walls and the imposing church tower. The rather small church ruin no longer has a roof. Today it is known as Drottens Ruin – an old Norse word for ruler or god.
The ruins can also be visited from the inside during the summer months from May to October.
On the north side of Drottens Ruin is a statue of Christopher Polhem (1661 – 1751). It was created by Theodor Lundberg and unveiled in 1911. Polhem was a well-known scientist and inventor who founded the first engineering school in Sweden in 1697.
Similar destinations in the area