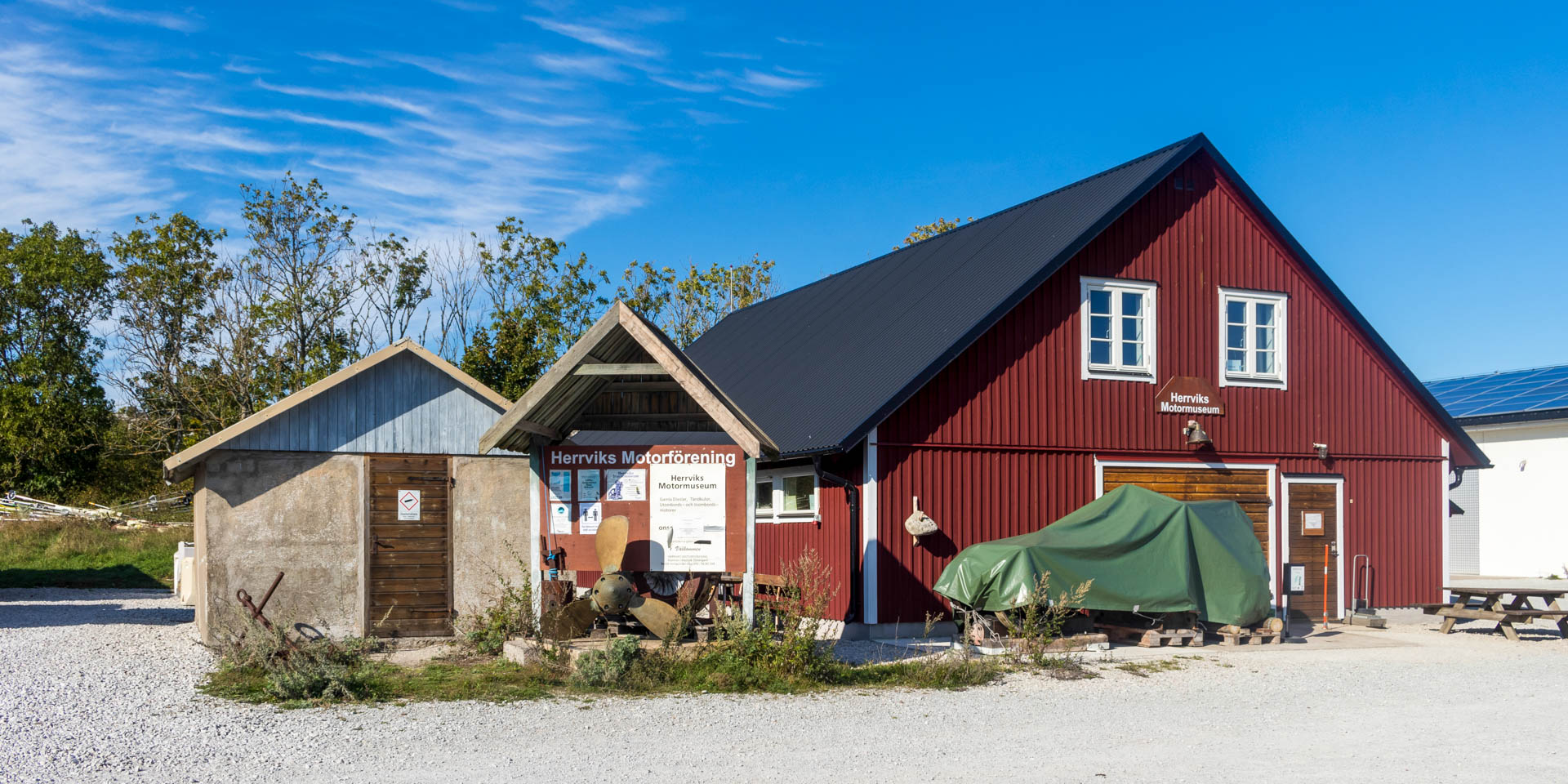 Herrviks Motormuseum
Engine museum in Herrvik
The engine museum Herrviks Motormuseum is located in the harbour of the small coastal town of Herrvik in the east of Gotland, about six kilometres east of Katthammarsvik. A wide variety of engines are collected and presented in the museum.
On June 6, 2009, the association Herrviks Motorförening was founded, laying the foundation for the engine museum in Herrvik. At the beginning, the association collected some old fishing boat engines at the shipyard in Herrvik. Since then, many more engines have been added and the museum was formed. The non-profit association has set itself the task of collecting engines, restoring them and presenting them to the public. Over 200 members support this vision.
The engine museum in Herrvik's harbour
Today, the museum is located in its own building in the harbour of Herrvik. There is a restaurant and café on the opposite side of the harbour basin. A few berths for boats are also available in the guest harbour.
The museum's collection currently contains about 35 stationary engines, including marine engines, and about 20 outboard motors. The restored engines are put into operation on a rotating basis during the museum's opening hours. The largest engine in the museum is the so-called Atlas Polar Motor. The stationary 4-cylinder two-stroke diesel comes from Skrubb's thermal power plant and has been in the possession of the association since 2011.
Herrviks Motormuseum:

Opening hours
Opening hours
2. March – 28. June
Wednesday: 10:00 – 15:00
29. June – 13. August
Wednesday: 10:00 – 15:00
Saturday: 13:00 – 17:00
---
Last update: 06/2022 | Errors and omissions excepted.
Similar destinations in the area