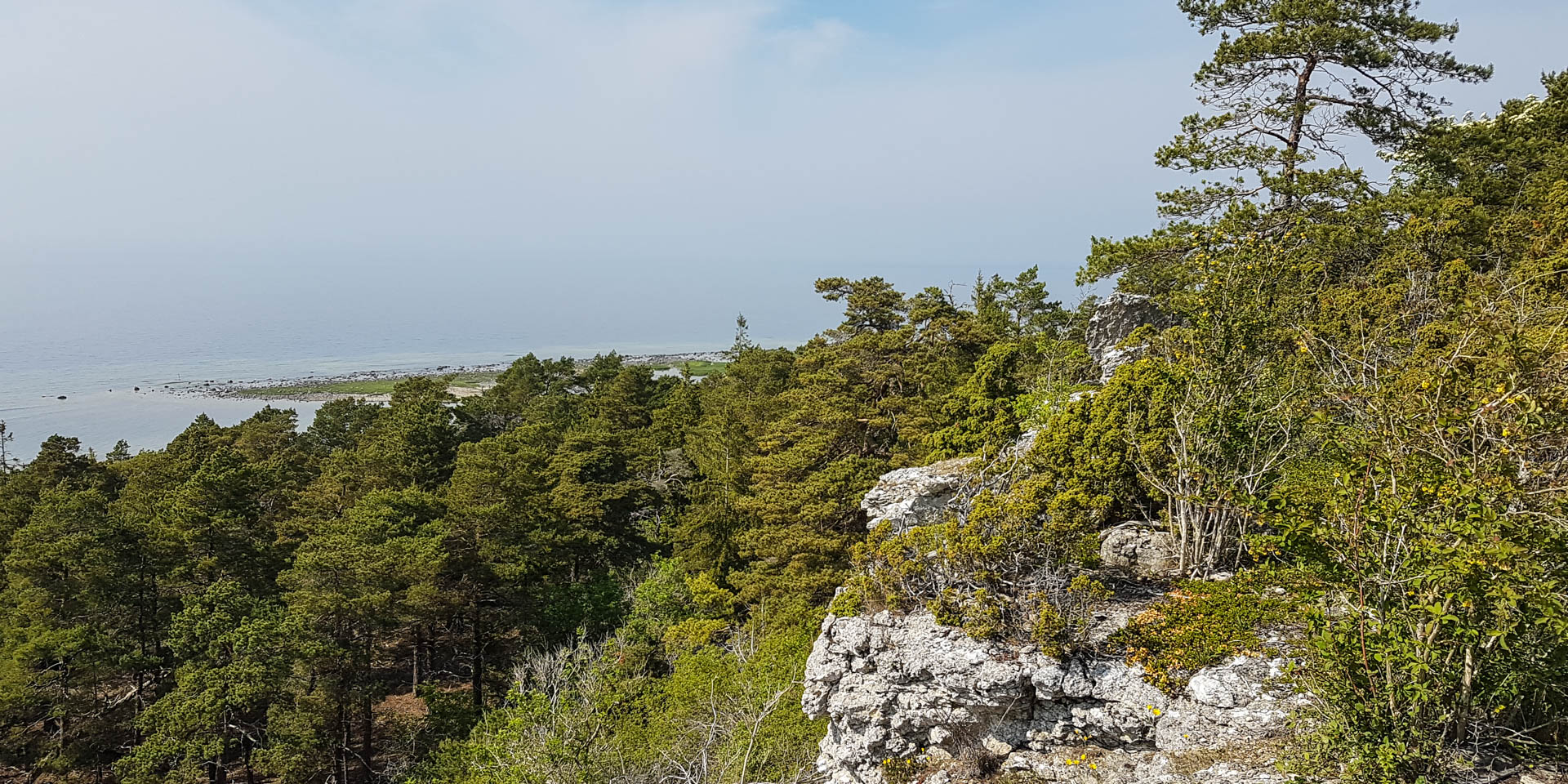 Insider tip
Brucebo Naturreservat
Nature reserve near Visby
Brucebo Naturreservat is located on the west coast of Gotland, about five kilometres north of Visby. It captivates with a wide variety of landscapes, rare plants, beautiful viewpoints, caves and much more.
The nature reserve Brucebo has been protecting a 35-hectare area on the coast since 1970. Large parts of this area consist of spruce forest and beach meadows. These beach meadows along the coastline and the Skansudd peninsula are additionally designated as a bird sanctuary.
A small stream rises in the nature reserve and flows towards the sea. Along the stream, alpine butterwort (Pinguicula alpina), marsh helleborine (Epipactis palustris) and fragrant orchid (Gymnadenia conopsea) grow in the very wet areas. From the beach meadows further west they are followed by bird's-eye primrose (Primula farinosa) and musk orchid (Herminium monorchis).
Exploring Brucebo Naturreservat
A two-kilometre nature trail leads through the entire nature reserve. The path is well signposted and laid out with boards in the wetter biotopes. Many other branching paths also allow exploration of the nature reserve off the nature trail.
The paths lead through the spruce forest, across streams to the beach meadows and stone and sandy beaches. Brucebo Naturreservat combines many of the landscape types found on Gotland. These include several caves in the northeast. If you follow the signs to Brucegrottan, you will come across a crevice in a cliff that is just waiting to be explored. Nearby is also the art museum Konstnärshemmet Brucebo.
A large cliff in the middle of the nature reserve offers an impressive view over Brucebo and the coast. Between the wall fragments of the former refuge castle Bygdeborg, a rest area invites you to have a picnic. The ground plan of the old castle, which is still visible through the remains, measures 100×60 metres and is situated on the edge of the steep cliff.
Similar destinations in the area