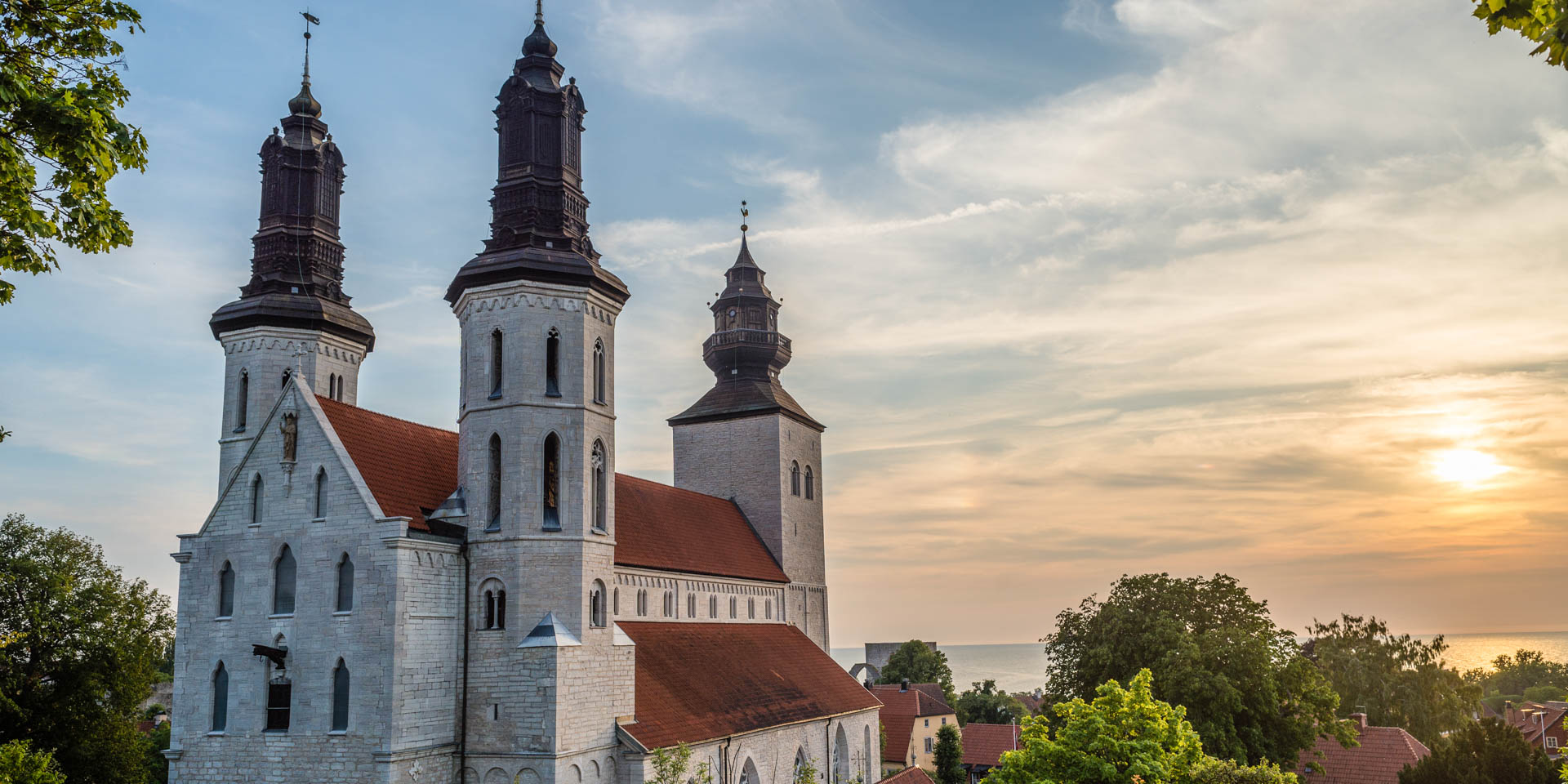 Popular destination
Visby Domkyrka
Visby Cathedral
The Visby Domkyrka is located on a hill in the northern part of the historic city centre of Visby on the island of Gotland. It is the only church in Visby that did not burn down during an attack in 1525 on the then occupied city.
The construction of the church by the Hanseatic League began in 1211. German merchants collected money from German ships in the harbour to finance the project. This slowed down the construction significantly and it was not until 1225 that the church was consecrated under the name Sankta Maria Kyrka.
At that time, many Germans lived on Gotland and the Hanseatic League conducted flourishing trade. The church therefore served two congregations with two pastors for a long time. On the one hand, it was the parish church of the German settlers and merchants, and on the other, the parish church of the Gotlanders. The merchants of the Hanseatic League also used the church as a secure warehouse for their goods by installing a intermediate floor in the nave.
The Visby Domkyrka is made of limestone from Gotland and was built as a three-aisled Romanesque basilica. The large square west tower was already completed in the first phase of construction. In the following years between 1230 and 1250, the church was extended and received the two east towers as well as a choir.
About 300 years later, in 1572, the church became the Episcopal Church of Visby and thus the cathedral. It was then officially named Visby Sankta Maria Domkyrka. Today, Visby Cathedral is the only remaining medieval church in the old Hanseatic city of Visby, the historic city centre of Visby, which is surrounded by a city wall.
Visby Domkyrka today
Visby Cathedral is an extremely popular destination. Around 200,000 tourists visit the church in the heart of Visby every year. The oldest object in the church is the limestone baptismal font from the 12th century. There are also six organs in the church, but they are all from modern times or reconstructions of old organs. The church probably received its first organ as early as the 14th century.
In 1342, the mayor of the city of Visby, Herman Swerting, who came from Rostock, was executed for treason. His two sons ordered the construction of the Swerting Chapel. Today it serves as a special place of remembrance for all those who died at sea.
In the 18th century, two fires destroyed the domes of all three towers and they were replaced by the current ones. The last major renovation of the church took place between 1979 and 1985. This gave Visby Cathedral the appearance it has today, from the inside as well as from the outside.
Similar destinations in the area