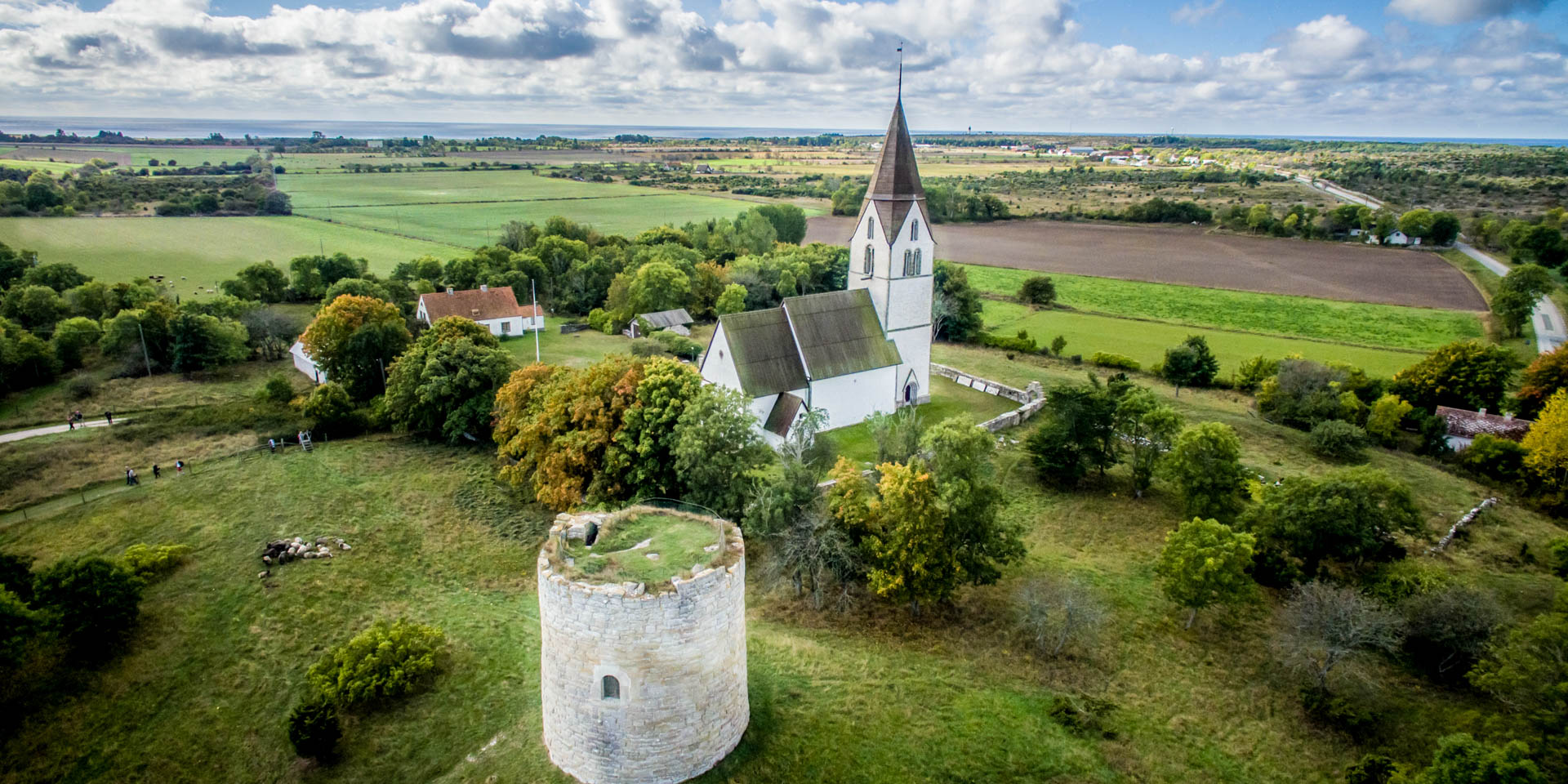 Insider tip
Sundre Kyrka
Gotland's southernmost church
The medieval Sundre Kyrka is located about twelve kilometres southwest of Burgsvik in the south of Gotland and has its own defence tower from the 12th century.
The Romanesque church in Sundre was built from the beginning of the 13th century, following an older wooden church from the 12th century that had stood on the site until then. The first parts were the nave and the choir. The steeple was built around 1250 and it was not until 1870 that the sacristy was added.
During a restoration in 1969/1970, wall paintings from the 13th and 17th centuries as well as the Passion frieze from the 15th century were rediscovered. There is also a 13th-century wooden sculpture of the mourning Mary and the 15th-century triumphal crucifix in the church.
The oldest organ in the world
As early as 1370, the Sundre Kyrka received an organ, built by Master Verner from Brandenburg. This organ is now in the Statens Historiska Museum in Stockholm, the national history museum of Sweden, and is considered the oldest organ still in existence in the world.
The Sundre Kastal
Northeast of the church stands a well-preserved round defence tower (Kastal) from the Middle Ages. It was built in the 12th century, at a time when the predecessor church still existed. Like the church, the tower is made of sandstone, is up to 14 metres high and has a diameter of 15 metres.
This type of fortification is found at some churches on Gotland, but this is a unique feature in Sweden. The church and the defence tower in Sundre are strategically located on a hill in an otherwise extremely flat landscape. It is said that the tower was even besieged in 1361, when Danish troops took Gotland.
Visitors can combine a trip to the church with a hike through the nearby nature reserve Muskmyr. The parking lot and entrance is less than a kilometre northeast of the church.
Similar destinations in the area