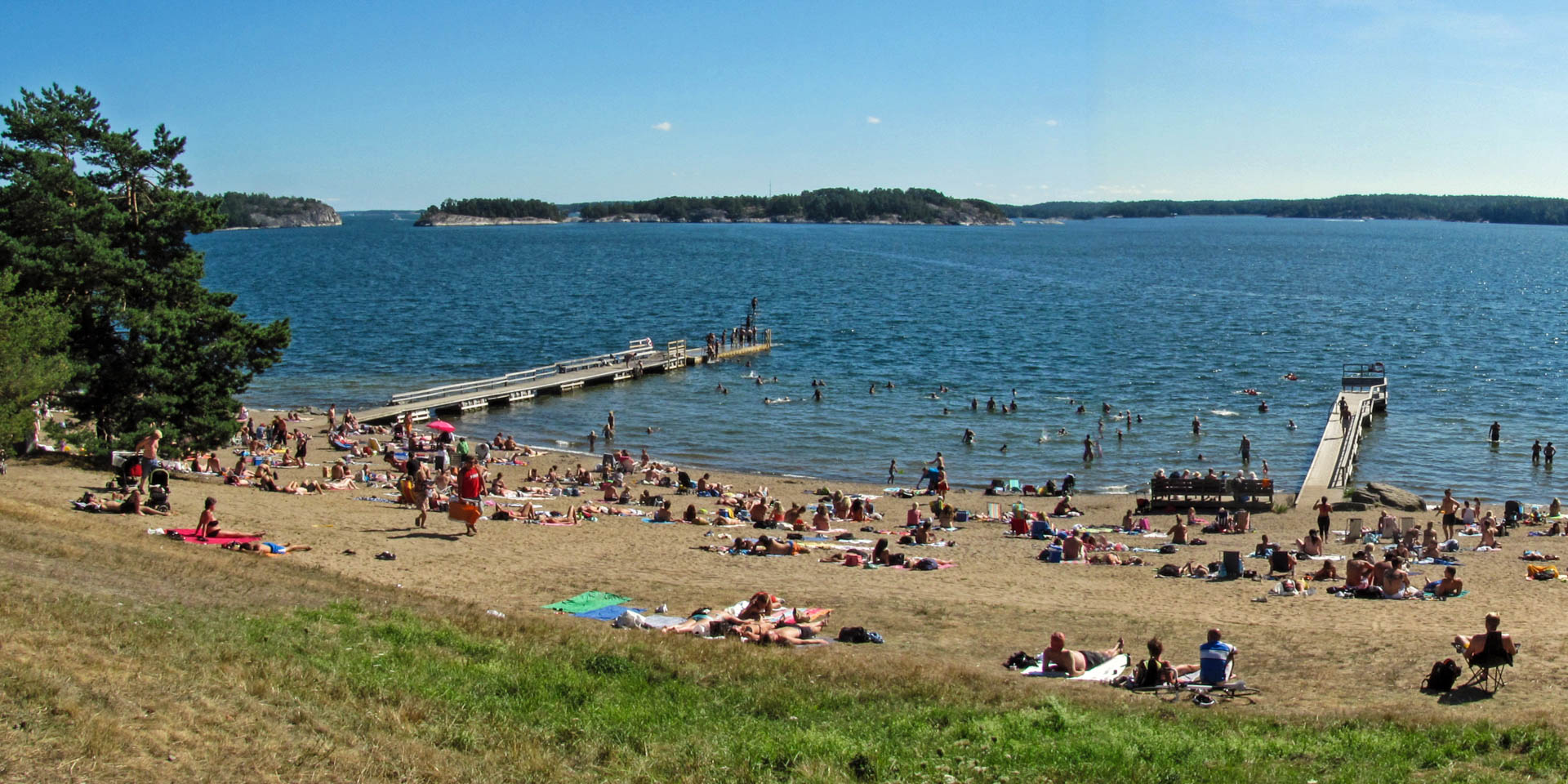 Årsta Havsbad
Sandy beach in Årsta Havsbad
The sandy beach Årsta Havsbad is located in the holiday resort Årsta Havsbad on the coast of the southern Stockholm archipelago, about 15 kilometres south of Handen.
The bathing place Årsta Havsbad consists of a sandy beach with a length of about 100 meters and a width of 50 meters at the bay Horsfjärden and offers a beautiful view of the islands of the archipelago. The sandy shore area has a wide shallow water zone, which makes the beach also suitable for children.
The equipment of the bathing spot includes a toilet facility and two bathing jetties of different lengths. The longer of the two jetties is about 60 metres long, reaches into the deep water area and has a small diving platform at its end. Directly behind the beach there is a kiosk which is open during the summer season.
The beach is particularly popular on warm summer weekends. The visitors are on the one hand residents of the large holiday resort and on the other hand guests from Stockholm, which is only about 30 kilometres away.
Similar destinations in the area