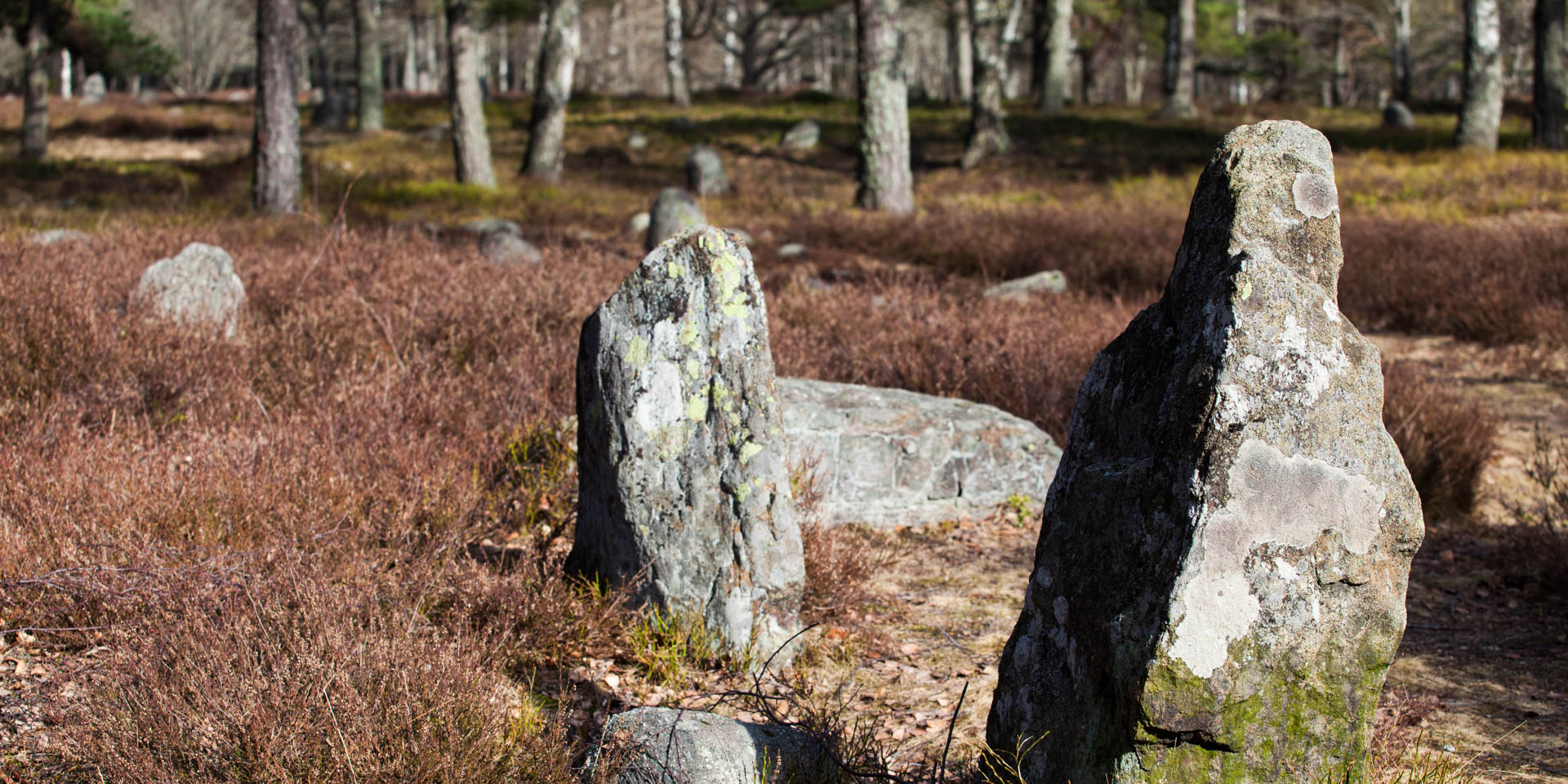 Jordbro Gravfält
Grave field in Jordbro
Jordbro Gravfält is considered the largest Iron Age grave field in Scandinavia. It is located in the south of the town of Jordbro in the municipality of Haninge Kommun and borders the nature reserve Gullringskärret.
Most of the graves in the Jordbro grave field date from 500 BC to 500 AD and are scattered in an area to the west and east of a railway line. The eastern and also larger part is easily accessible.
The burial ground itself consists of 660 archaeologically documented ancient monuments. These consist of a burial mound, an cairn, over 300 differently shaped stone settings - one of which is a ship setting - and some freestanding stones and stone rings. Furthermore, there are about 300 oval depressions in the stones.
Eight hundred graves have been discovered so far in the entire area around the burial ground, and many more are suspected to be under the surface. Their number is estimated at 3,000.
Exploring the Jordbro Gravfält
From the small parking lot in the north, you follow Gullringsvägen through the forest. After about 200 metres, a path branches off to the right, leading directly into the grave field. Several barbecue areas invite you to have a picnic or barbecue in a prehistoric atmosphere.
There are various small paths throughout the area and at the edge of these you will come across information boards again and again. From the southern barbecue site, the most interesting path leads deep into the burial ground and the forest.
The discovery tour through the grave field can be combined well with a short hike through the adjacent Gullringskärrets Naturerreservat. To do this, either follow the path south of the mentioned barbecue site directly into the nature reserve or follow Gullringsvägen for about another 700 metres to the nature reserve's parking lot.
Similar destinations in the area