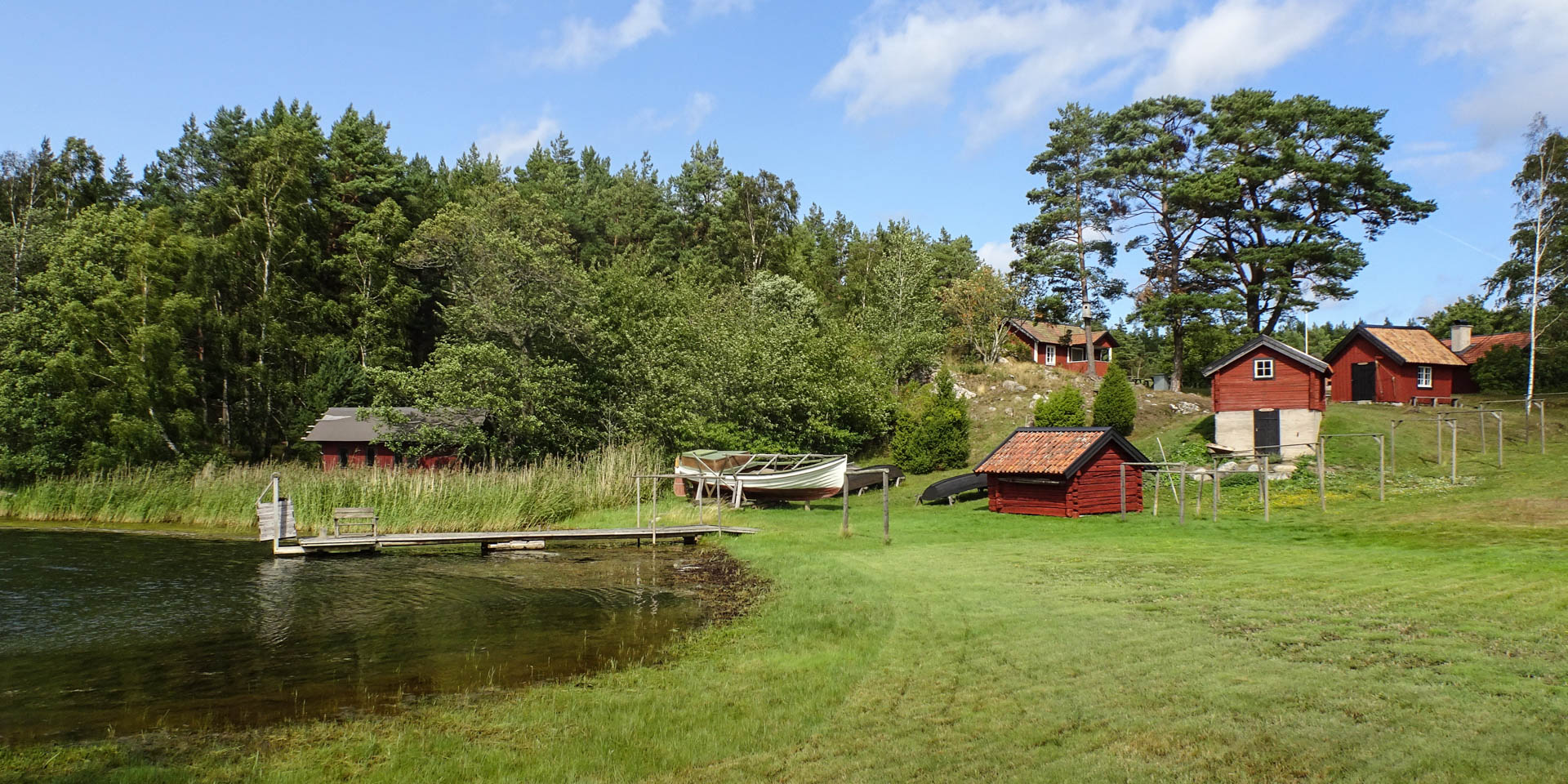 Grytholmens Friluftsmuseum
Open-air museum on the island Muskö
Grytholmens Friluftsmuseum is a small open air museum on the headland Grytholmen on the west side of the island Muskö, about 50 kilometres south of Handen.
The open-air museum Grytholmen is situated in a beautiful landscape on an area directly on the shore of the headland on which the small village Mickrum was located in the Middle Ages. The ensemble of several historical buildings of the open-air museum seems to be a naturally grown village.
Worth seeing in the open-air museum
The museum is operated by the heritage association Muskö Hembygdsföreningen and presents what a typical village in the archipelago looked like in former times. It tells of the special living and working conditions of the islanders, who used to live on their own. The buildings of the open-air museum show the wide range of different functions that were once common on the archipelago islands.
In addition to a typical farmer's cottage with storage shack, these include a barn with a carriage, a boat shed, a jetty, an old boat, a shack, a laundry room, a blacksmith's shop, a tool shed and a firewood shed, as well as the indispensable toilet house.
The picture of a lively village is completed by beehives and a farmer's garden in which old cultivated plants, potatoes and various flowering shrubs grow. The products from the garden are sold at the annual festival, which the heritage association organizes on the first weekend in August.
Visit Grytholmens Friluftsmuseum
The grounds of the open-air museum are open to the public at all times. In July the buildings are open on Mondays and Wednesdays. Art and photo exhibitions are also arranged during this time, and the museum's stage is used for various musical performances in the evenings.
The island Munskö is easy to reach by vehicle as it is connected to the mainland via the Munskö tunnel, which is almost three kilometres long. The tunnel was completed in 1963 and was originally built to supply the underground naval base located in the rock massif on the west side of the island.
Similar destinations in the area