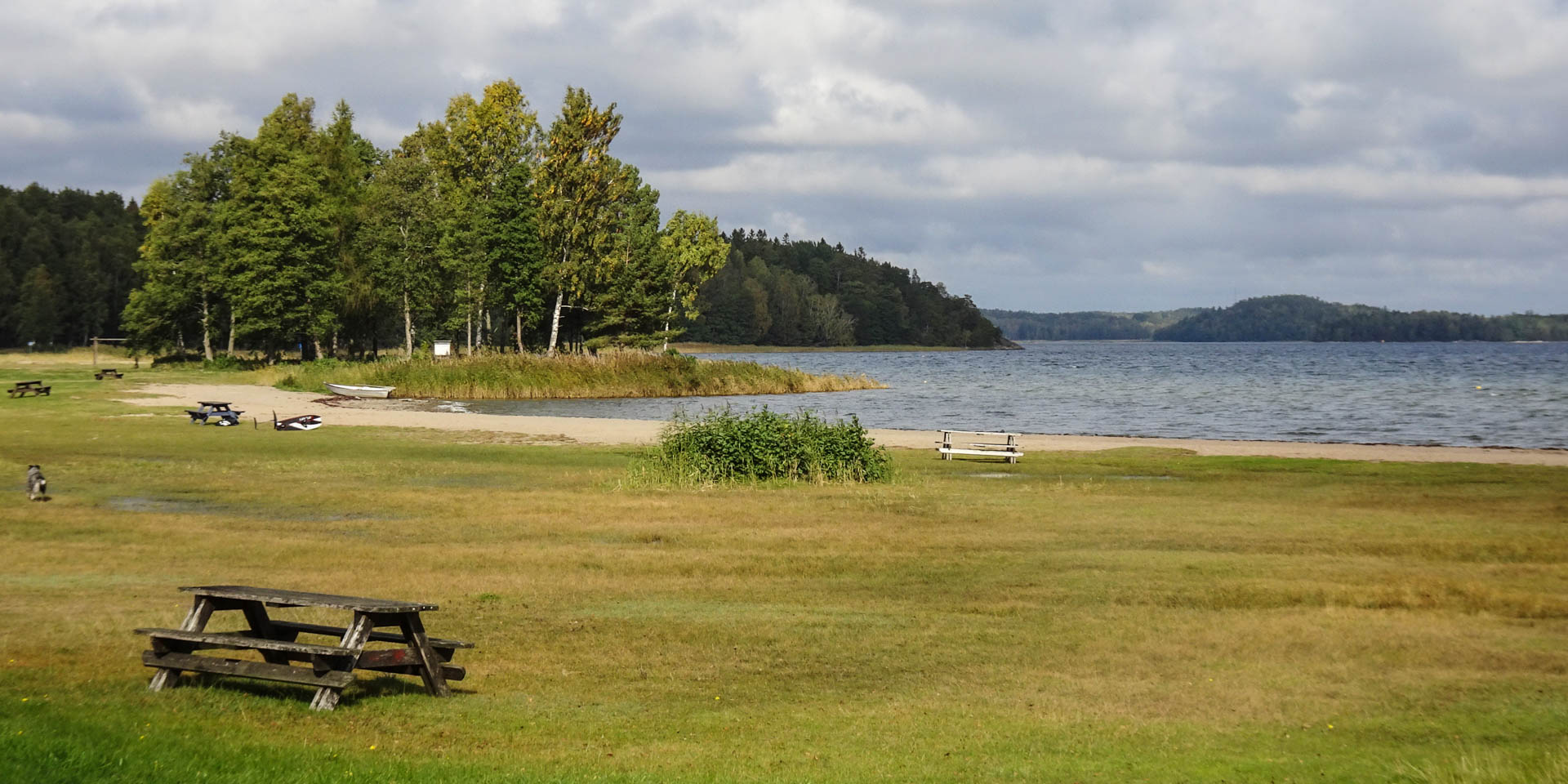 Gålö Havsbad
Longest beach in the Stockholm area
The longest beach in the entire catchment area of the Swedish capital Stockholm is Gålö Havsbad in the southern Stockholm archipelago. The beach is situated in the middle of the beautiful nature at the bay Skälåkersviken in the northeast of the peninsula Gålö, about 20 kilometers southeast of Handen.
Gålö Havsbad consists of an almost 500 metre long sandy beach with a shallow shore and is flanked by some bathing cliffs. Behind the beach there is a wide lawn with picnic tables and benches. Apart from that, the beach is unspoilt, does not have the otherwise almost obligatory bathing jetties and offers an unobstructed view over the bay and the neighbouring islands in the archipelago.
Gålö Havsbad does not only consist of a long beach, but also for a large leisure and holiday area with a 4-star campsite, hostel, holiday home settlements, marina and numerous leisure activities known as Gålö Fritidsområde. The old Skälåker farm with its reception and restaurant forms the centre of the complex, which is the largest of its kind in the entire Mälar valley with around 30,000 overnight stays and around 1 million visitors a year.
The peninsula of Gålö was bought in 1948 by the city of Stockholm with the intention of creating a local recreation and holiday area for the population of the capital. In 1960, work began on building a recreational area in the north-eastern part of the peninsula. In 1998 all activities were transferred to the publicly financed foundation Stockholms Skärgård and since 2006 the whole peninsula including Gålö Havsbad is under the protection of the nature reserve Gålö Natureservat.
Similar destinations in the area