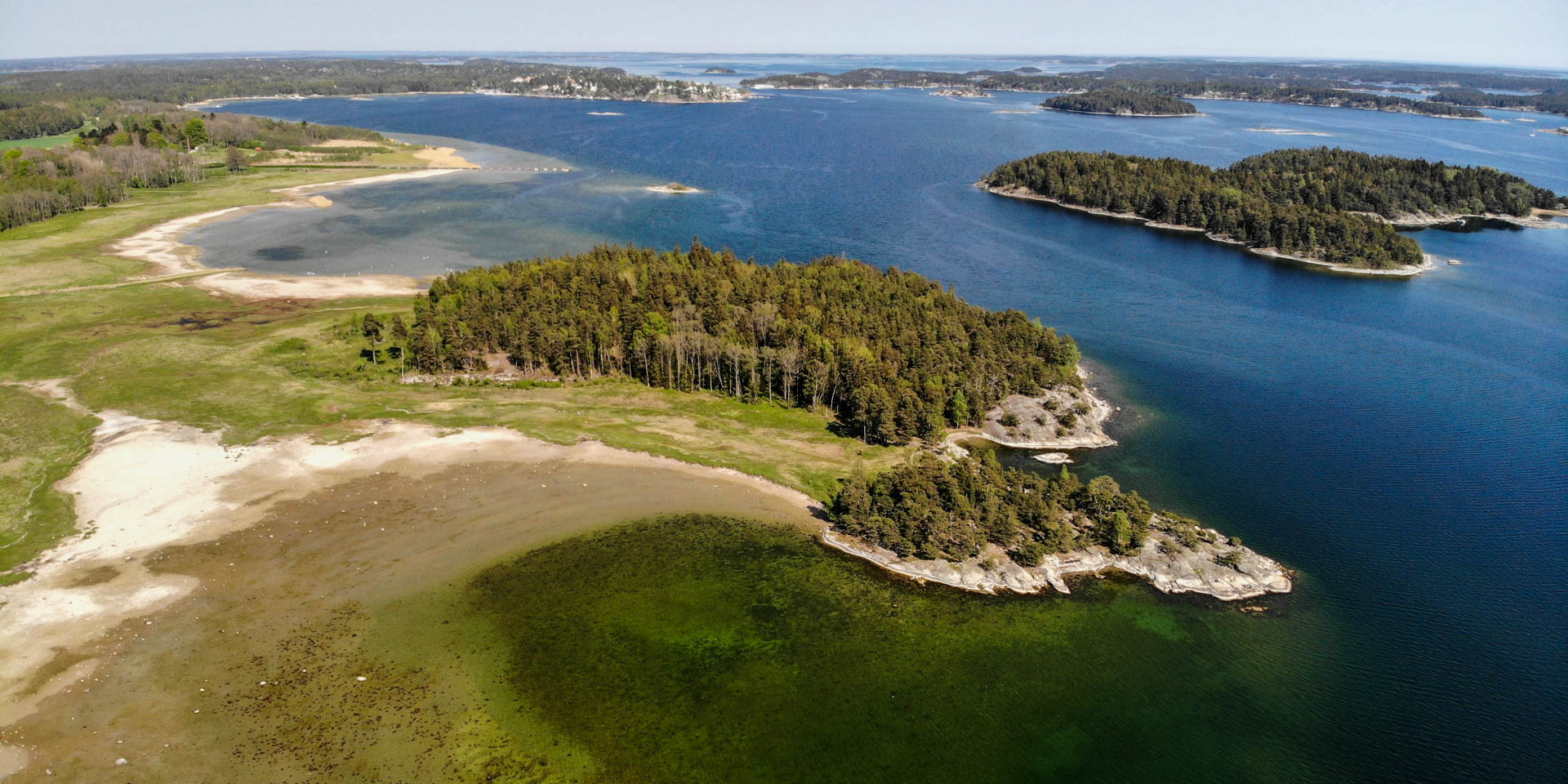 Insider tip
Sandemars Naturreservat
Nature reserve near Dalarö
The nature reserve Sandemars Naturreservat is located near Dalarö in the municipality Haninge Kommun, south of Stockholm. The area on the edge of the Stockholm archipelago impresses with wide beach meadows and a large bird population.
The 390-hectare nature reserve Sandemar has been protecting a total of 227 hectares of coastal landscape and the water areas in front of it since 1997. Various plants bloom on the beach meadows, especially in spring, such as the marsh-marigold (Caltha palustris) or the snake's head fritillary (Fritillaria meleagris).
In summer, the marshy areas of the nature reserve shine in the colours of the bird's-eye primrose (Primula farinosa) or the early marsh-orchid (Dactylorhiza incarnata).
In the middle of Sandemar's nature reserve lies Sandemar In the In the middle of Sandemars Naturreservat lies the castle Sandemar. It was built around 1690, but became private property in 2006 and can only be viewed from the distance.
Discovering Sandmars Naturreservat
From the car park in the north, a branching path leads into the nature reserve. A popular destination is the birdwatching tower near the coast on the edge of a large bird sanctuary. All year round, various bird species can be observed from this spot, for example wood sandpiper (Tringa glareola) or ruff (Calidris pugnax). In winter, whooper swans (Cygnus cygnus) and flocks of tufted ducks (Aythya fuligula) swim in the water between the islands of the archipelago.
To the west, on the Höggarn peninsula, lies the hill Höggarnsberget with a designated lookout point. If the visibility is good, you can see the former fortress of Dalarö Skans, which is about 2.5 kilometres away, from the southern point of the peninsula. The fortress has been located on a small island off the coast since 1656.
Similar destinations in the area