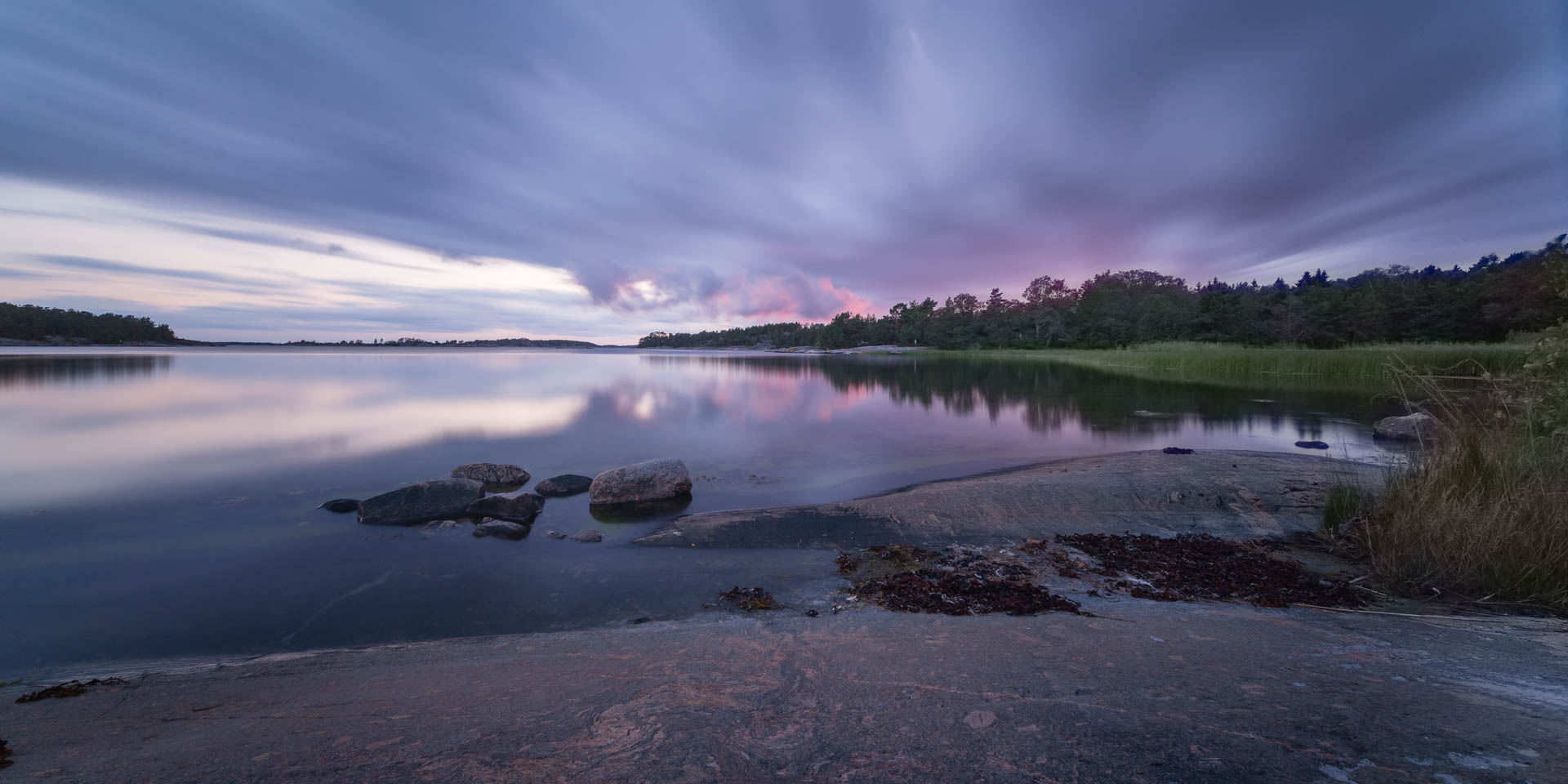 Fjärdlångs Naturreservat
Nature reserve on archipelago island Fjärdlång
The nature reserve Fjärdlångs Naturreservat is located in the southern archipelago of Stockholm. It covers the entire island of Fjärdlång with its immediate neighbour islands including the surrounding sea area.
Fjärdlångs Nature Reserve has a total area of almost 5,100 hectares, of which about 550 hectares are alloted on the landarea of the islands. The main island Fjärdlång belongs to the outer skerries and is located about 10 kilometres off the Swedish east coast east of Ornö, the largest island in the archipelago.
Landscape, plants and animals on Fjärdlång
Fjärdlång is only about 4.5 kilometres long and about 1.5 kilometres wide and is considered a typical representative of the nativeness of the small archipelago islands. It consists of a rocky hilly landscape covered by an old, almost untouched coniferous forest with pine and spruce. The highest point on Fjärdlång is Tysta Klint, a 36 metre high cliff on the northwestern tip of the island from where you have a wonderful view over large parts of the archipelago.
Between the chains of hills there are a few flat areas which have been used as fields and pastures since the Middle Ages. In order to preserve the old cultivated areas and prevent them from becoming overgrown, the areas continue to be regularly grazed. Immediately on the shores of the island, the rocks are polished smooth by wind and waves and covered only by lichens, mosses and low bushes.
The islands of the nature reserve are the breeding grounds of numerous seabirds, which is why some of the smallest archipelagos are also banned from access during the breeding seasons. There, for example, greater scaup (Aythya marila) and white-winged scoter (Melanitta fusca) breed and on the wooded islands like Fjärdlång eagle owls and white-tailed eagles breed among others.
Visit Fjärdlång
Fjärdlång is a popular destination for the recreational captains of the region, as the island has an above-average number of natural harbours, some of the best in the archipelago. All other island visitors are dependent on the ferry boats of the shipping company Waxholmsbolaget, which call at the island regularly from spring to autumn.
For overnight stays on the island, Fjärdlångs Vandrarhem (hostel) in Villa Thiel or the associated nature camping site is ideal. The hostel is open every year from the beginning of June to the middle of August and is located in the former villa of the bank director Ernest Thiel, who bought the island in 1909. Since the mid-1940s the island has been state-owned and is currently administered by the public foundation Stockholms skärgård.
Similar destinations in the area