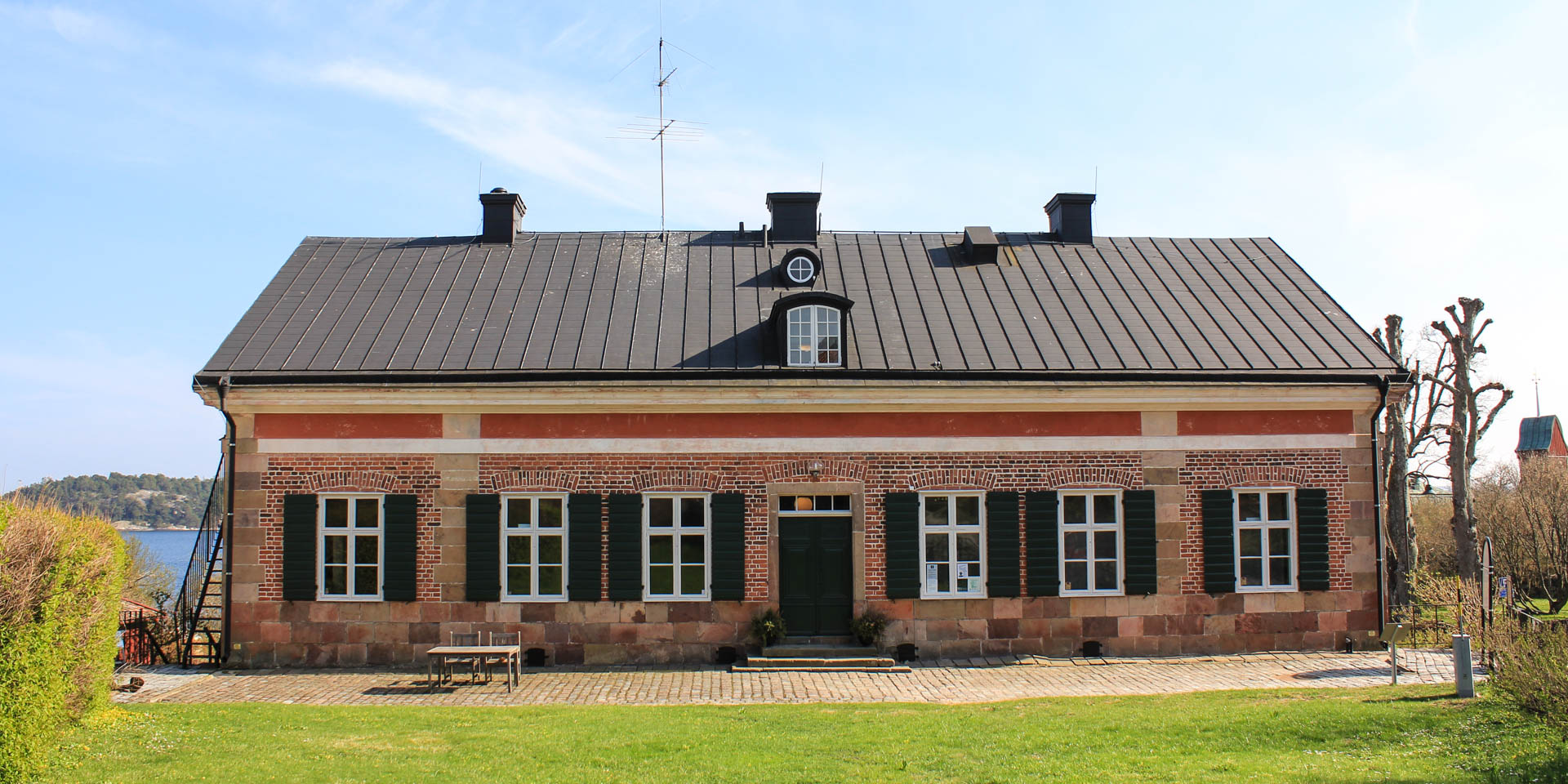 Dalarö Museum
Local history museum in Dalarö
The Dalarö Museum is located within the historical old customs house in the picturesque seaside resort Dalarö, about 23 kilometers east of Handen.
As a local history museum of the popular coastal town of Dalarö, the small Dalarö Museum tells the local history of the town and the adjacent archipelago in three rooms of the former customs house.
The exhibition in the Dalarö Museum
In the first room some items from the history of the customs station, which existed from 1636 to 1928, are exhibited and large blackboards tell about the work of the customs, the pilots and the history of the place.
The second room is dedicated to the role of the town during the Swedish great power period in the 17th and 18th centuries. Wall panels explain the great importance of Dalarö as a naval base during this period. It also deals with the earlier importance of merchant shipping for the coastal town, which was formerly regarded as the gateway to Stockholm, since the Middle Ages the most important shipping route from Dalarö to Stockholm led through the inner archipelago.
It is therefore not surprising that the seabed immediately in front of Dalarö has a high density of shipwrecks. The area is known as Dalarö Skeppsvraksområde and is of great importance for underwater archaeology. Some artefacts from the sunken shipwrecks are also presented in this room. Further information about the ship cemetery will be presented in a showroom next to the tourist office, which is also located in the customs house.
The third room of the museum shows the development and history of the town and the archipelago as a popular holiday region. Exhibits and information boards with old photos tell about the summer and bathing holidays of wealthy Stockholmers in the 19th century and the social life in the then quite sophisticated bathing resort Dalarö.
Similar destinations in the area