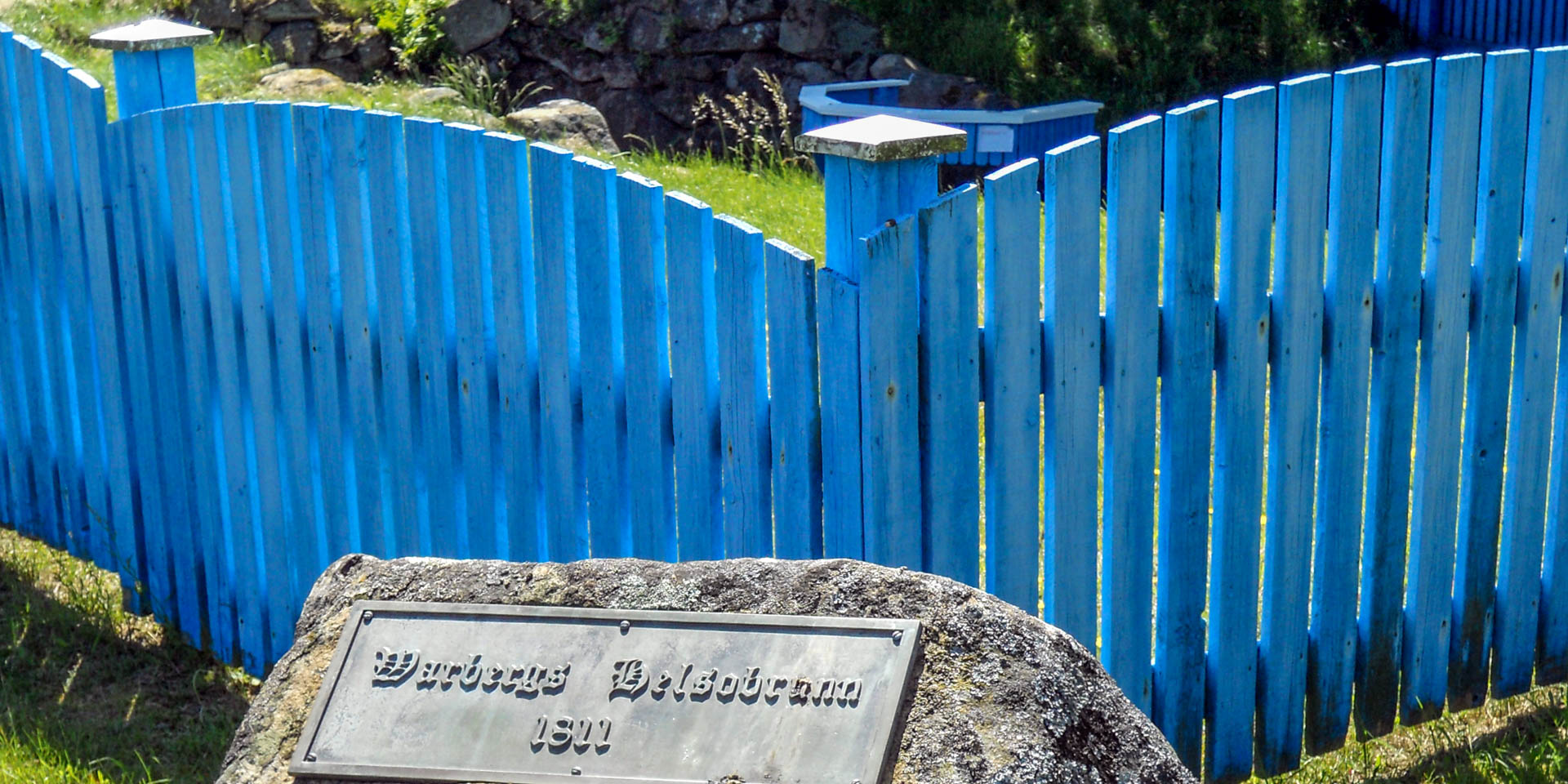 Svartekällan
Historical mineral spring in Varberg
Svartekällan is an old mineral spring in Appelviken, a popular holiday area in the south of Varberg.
It is not know how old the spring with the iron and carbonated water actually is. But by efforts of the Varberg City Council, it was declared a healing spring in 1811 and thus created the basis for the spa resort Varberg.
In 1817, a wooden pump room was built at the spring, where the spa guests, while drinking water and exercising themselves in cultivated conversation, were protected from wind and weather. After a time it was considered more advantageous to transport the healing water to the spa guests in Varberg, instead of expecting them walk to the spring. As a result, the hall was dismantled and reconstructed near the church in Varberg in 1837.
The foundation of the former pump room is now represented by a blue wooden fence at the spring in Appelviken. Historical coins were the result of on-site excavations, from which it can be concluded that the spring is used for a very long time.
Similar destinations in the area