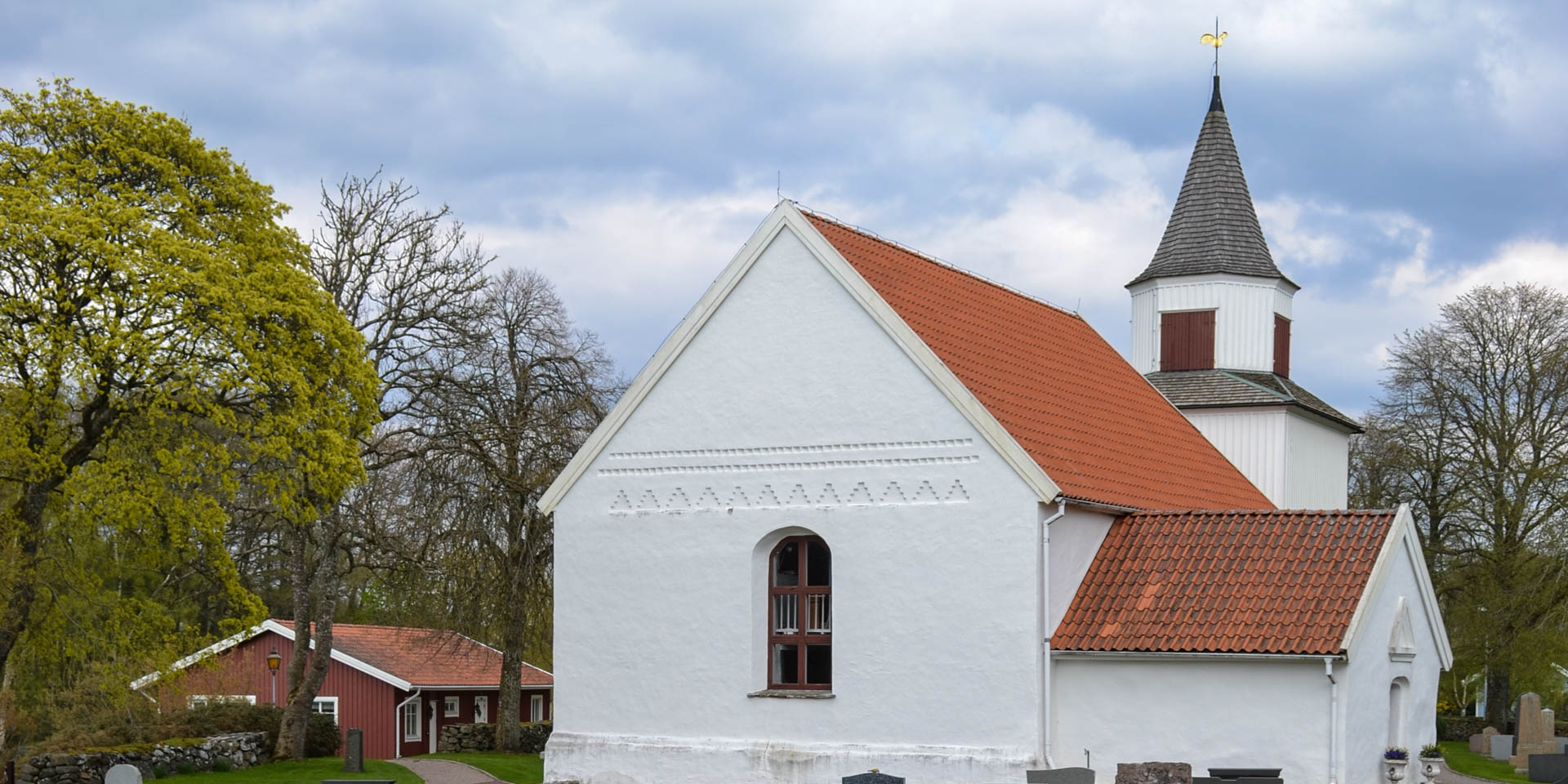 Torpa Kyrka
Medieval church in Torpa
The 12th century Torpa Kyrka is located in the church village Torpa, almost exactly ten kilometers north of Varberg and is one of the best preserved medieval churches in the region.
As usual for most medieval country churches, Torpa Kyrka is not very large and features in the original part of the building the typical Romanesque style with a nave and a lower sanctuary. The entrance is still on the south side of the church, as at the beginning, but was extended by an entrance hall in the late Middle Ages.
At the same time the nave was extended a few meters to the west, which was also the last major structural change to the masonry of the Torpa Kyrka. The compact square bell tower, which stands in an unusual position directly in front of the wall of the sanctuary on the east side of the church, is a wooden construction that was only erected around 1770. It replaced a former free-standing belfry.
The inside of the Torpa Kyrka
The interior of the church is characterised by a rich and multicoloured decoration in a mixture of rural Baroque and Rococo styles. Particularly striking are the wooden ceilings painted in colour with biblical motifs and the figurative depictions on the triumphal arch. The painting of the ceiling took place at intervals of time, whereby at the beginning of the 18th century an open sky was painted and the other representations were added step by step until the end of the century.
Except the early 14th century baptismal font carved from solid granite, the other historical furnishings in the church are more recent. The pulpit with baldachin dates from the early 17th century, while the altarpiece, carved from oak wood, painted and gilded, was made at the end of the 17th century. Today's church benches in historical, closed design were installed in the 18th century and painted in the 1980s again in the original blue colours.
Similar destinations in the area