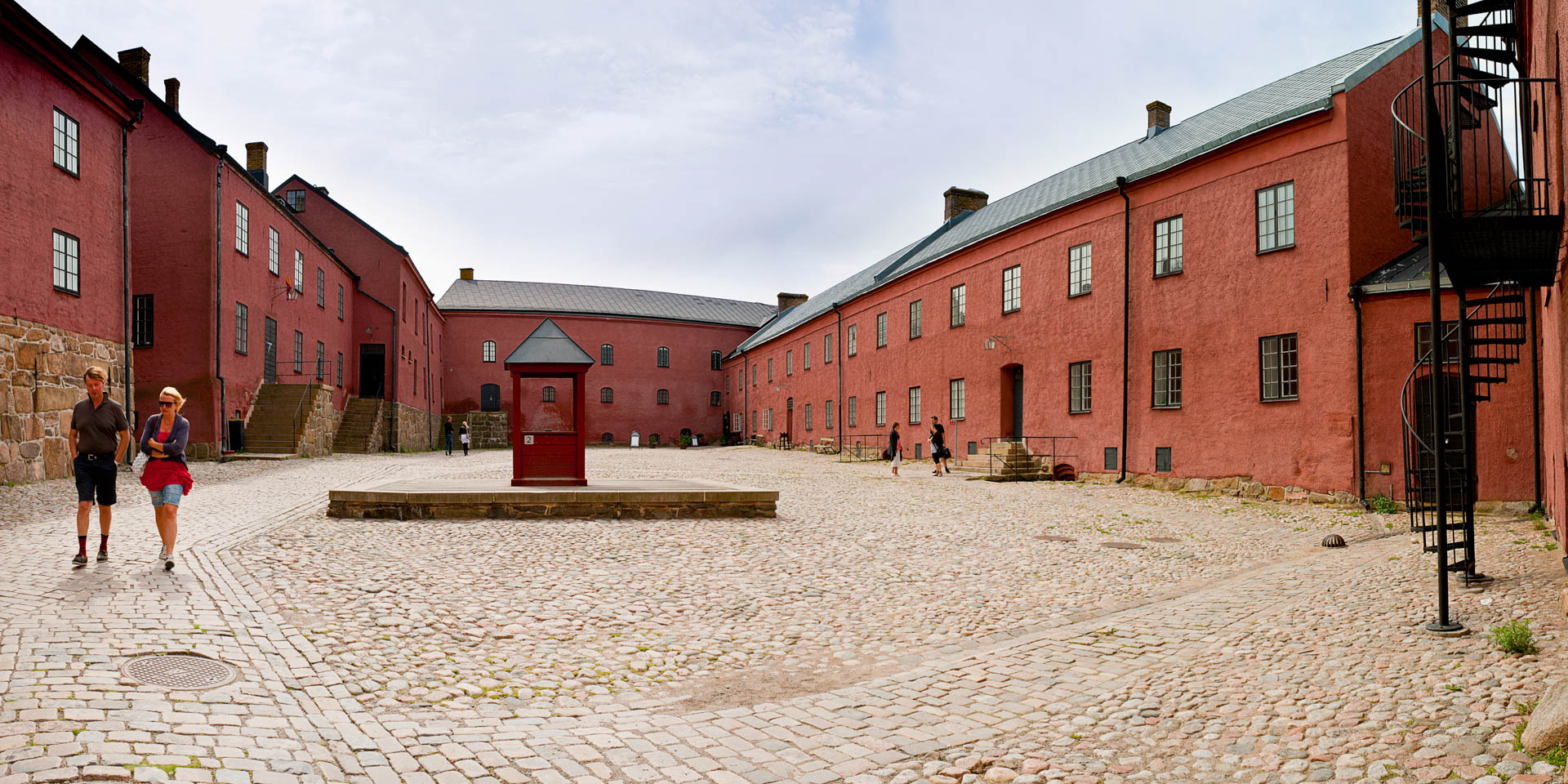 Popular destination
Varbergs Fästning
Historic fortress in Varberg
Varbergs Fästning is a fully preserved, impressive fortification from the early 17th century at the port of Varberg, the second largest city of the province of Halland at the Swedish west coast.
The fortress in Varberg is one of the most well-known and probably the most visited attraction in Hallands Län. With its mighty walls and large bastions, it is a large bulwark on a hill between the city center and the seashore. The spacious and slightly crooked area with several buildings from different eras offers many opportunities for an extended visit without boredom.
From the large bastions you can enjoy a wonderful view of the picturesque Kallbadhuset at the foot of the fortress and the islands off the coast. At the highest point of the fortress you stand on the natural rock of the Wartberg, which is completely covered by landfills since the fortification. The Wartberg, which means as much as watch hill, was a free-standing cliff, which was used as an observation post since ancient times and was the reason the city got the name Varberg.
In the old buildings in the center of the fortress is Hallands Historiska Museum, the provincial museum of Hallands Län. With its interesting exhibitions it shows the history of the province and offers various activities within the fortress as well as exciting tours through the ancient walls.
Restaurants and cafés are set up in the historic ambience of the fortress buildings and in the former state prison inside the fortress is a Vandrahem (hostel, where you can even spend the night in the original detention cells.
Similar destinations in the area