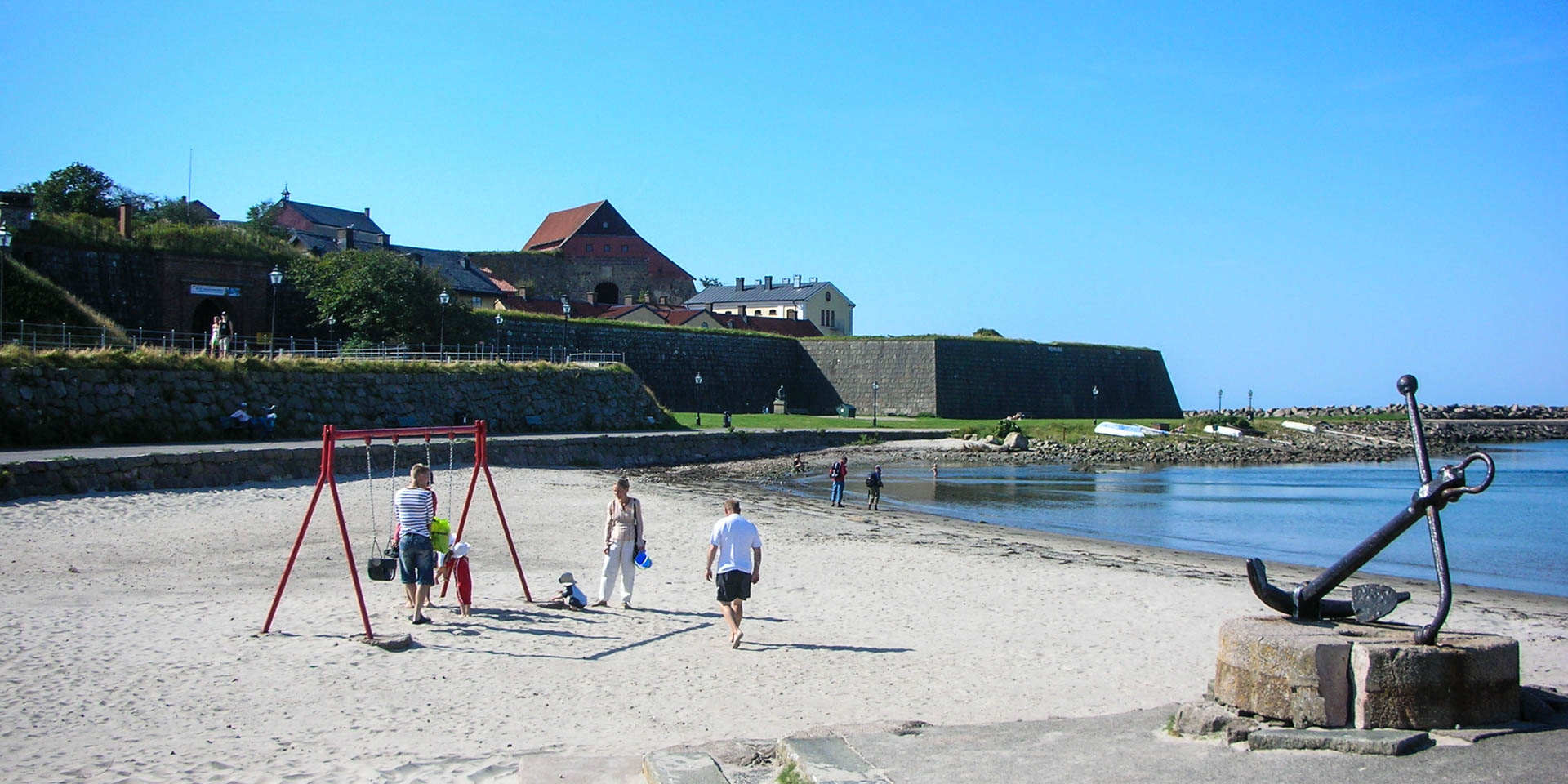 Barnens Badstrand
Child-friendly sandy beach in Varberg
At the edge of the city centre of Varberg, between the historical bathhouse and the mighty walls of the Varberg Fortress you find the small sandy beach Barnens Badstrand, which is especially popular among families with children.
Barnens Badstrand consists of a wide sandy beach about 150 metres long with a very shallow shore, which makes it also suitable for small children. Furthermore, the beach with its fine sand is like a big sandpit that offers enough space for the little ones to dig and build sandcastles.
The beach is facing west and is sunny from early in the morning, when the sun has risen above the fortress hill, until late in the evening. There are no shade-giving trees, which makes the beach on the other hand also very clear and makes the supervision of the offspring easier.
A café and public toilets are located on the adjacent square directly behind the beach. This is also where the popular beach promenade begins, which runs south along the sea for about 3.5 kilometres until it reaches the large beach Stora Appelviken.
Similar destinations in the area