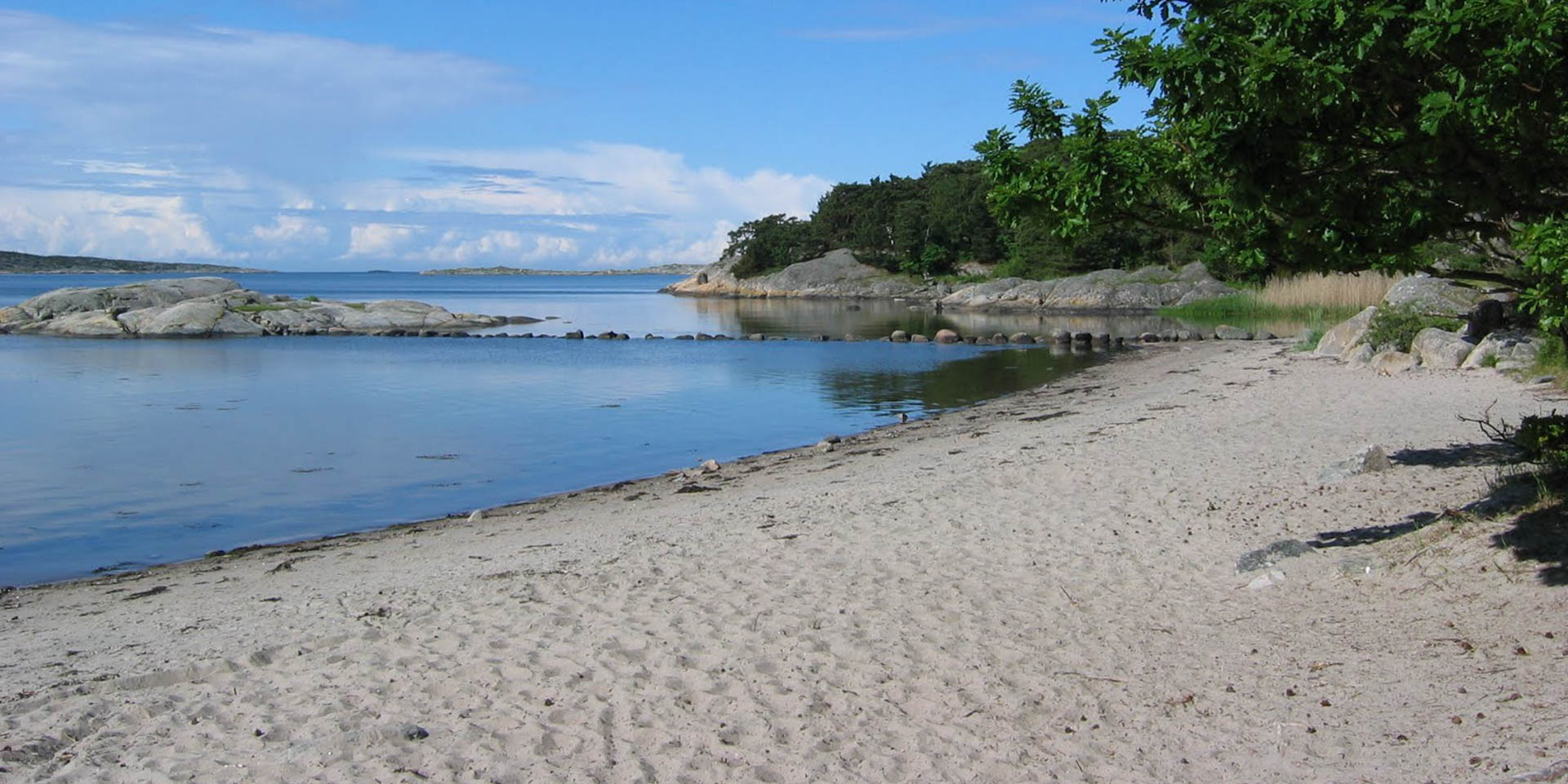 Särö Snäckestrand
Beach near Särö
The beach Särö Snäckestrand, also known as Särö Västerskogs Havsbad, is located within the nature reserve Särö Västerskogs Naturreservat, which stretches across the tip of the Särö peninsula in the northern half of the municipality of Kungsbacka Kommun.
Särö Snäckestrand is situated on the southern seashore of the peninsula, not far from the small village of Särö, which was a popular seaside resort in the late 19th and early 20th century, especially among the upper class from Gothenburg.
The bathing place consists of a sandy beach about 70 metres long with a shallowly sloping shore area. The sand is partly coarse and contains a fairly amount of pebbles in the shore area. To the left and right of the sandy beach are smoothly polished rocks that can also be used as a sunbathing area or for jumping into the water.
Due to its southern orientation, the bathing area is in full sunlight, especially at midday. If necessary, the trees at the back of the beach provide shade. As a purely natural beach, Särö Snäckestrand has no facilities such as bathing jetties or barbecue areas. A simple toilet is located about 100 metres off the beach on the path towards the parking lot. The latter is located on the outskirts of Särö, about 500 metres from the beach.
Similar destinations in the area