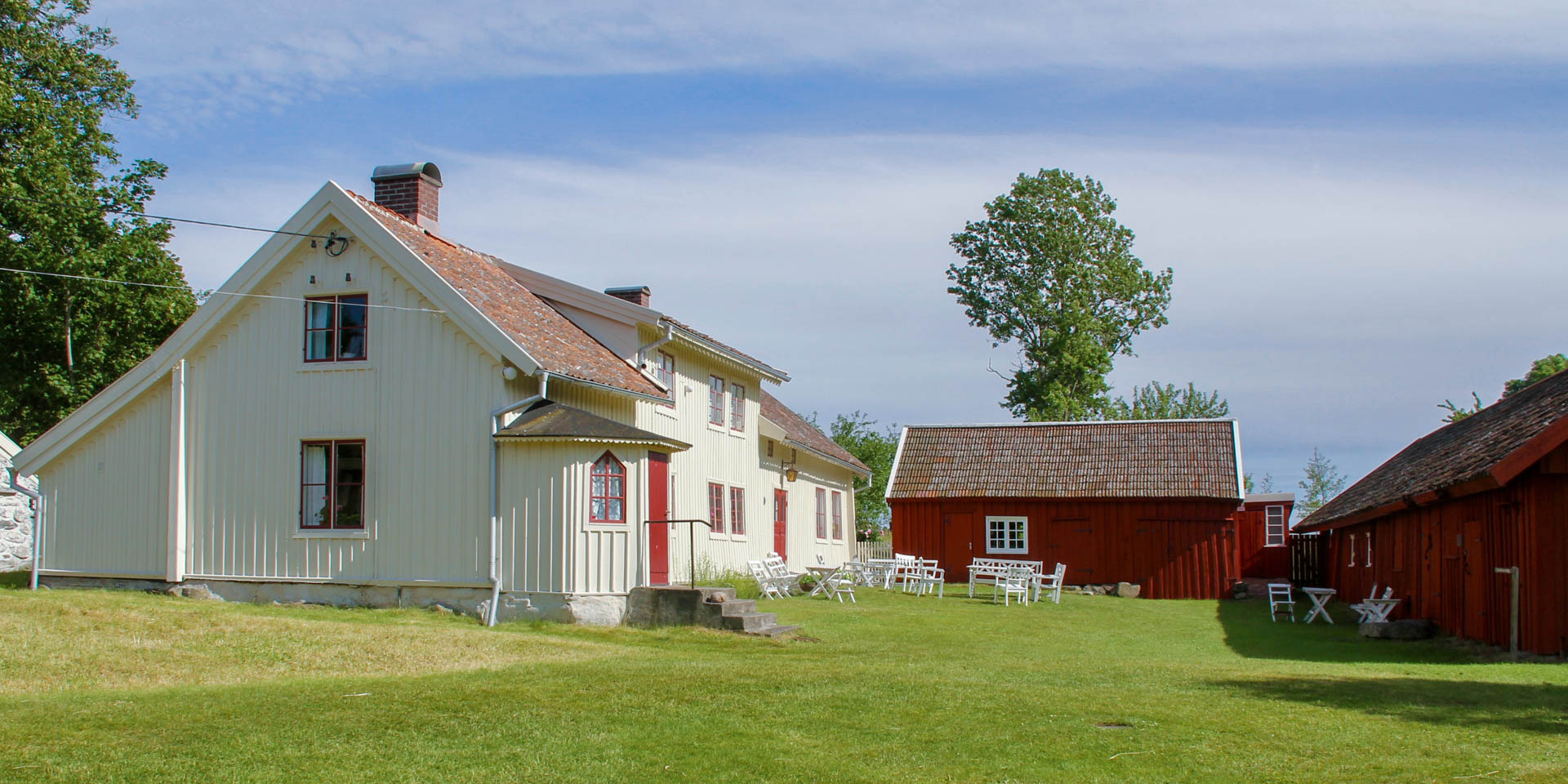 Mårtagårdens Kulturreservat
Cultural reserve in Onsala
Mårtagårdens Kulturreservat on the outskirts of Onsala on the peninsula of the same name in the southwest of the western Swedish municipality of Kungsbacka Kommun conserves a well-preserved farmstead of the kind that once existed specifically only in the coastal regions of the province of Halland.
To be precise, Mårtagårdens Kulturreservat consists of two farms. The farm Mårtagården and the neighbouring farm Apelhögen as well as the 32 hectares of land with fields, pastures, hay meadows and forest. The regional peculiarity of the farms is that they are so-called captain's farms (Kaptensgårdar), whose owners made their living both from the earnings of small-scale farming and from income from seafaring.
This combination has a long tradition on the coasts of northern Halland, dating back to pre-Christian times. However, when the peasant small-scale shipowners expanded their trading voyages from coastal shipping to the world's oceans in the 18th and 19th centuries, their profits began to bubble up and the originally small farms were expanded into prestigious captain's estates.
One of the best preserved farms from this period is Mårtagården, which consists of four farm buildings and the main house built in 1780. The main house in particular has been only slightly altered since it was built, and during the summer months visitors to the cultural reserve can see for themselves the prosperity of its former inhabitants in the interior, which has been largely preserved in its original condition.
Halland's first cultural reserve
Mårtagården and the neighbouring farm Apelhögen were still inhabited until 1961 and, after the death of the last owners, passed into a foundation that ensures the continued existence of the historic farms. In 1982, Mårtagården was declared an architectural monument and in 2003, the two farms and the associated grounds became the first cultural reserve in the province of Halland.
There is a circular trail of about two kilometres through the cultural reserve, passing through all areas of the grounds. The path starts at the car park, passes the rented farm Apelhögen, down to the farm buildings and the old orchard of Mårtagården. From there, it continues between pastures and hayfields into the Mårtaskogen forest and up to the Mårtaberget hill with a vantage point offering a wide view over the Kungsbackafjord.
Similar destinations in the area