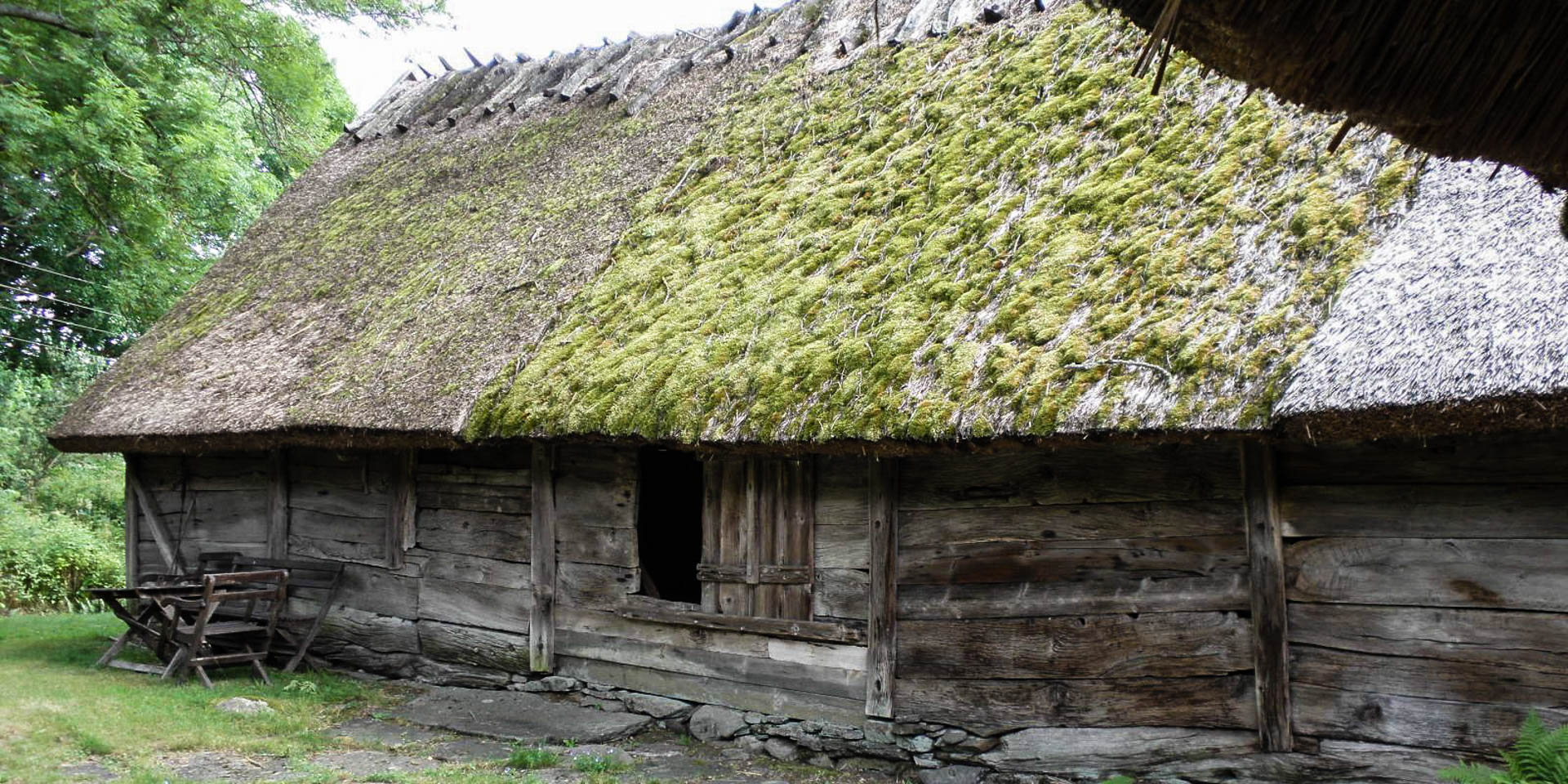 Åkrabergs Ladugård
Historic farm near Väröbacka
Åkrabergs Ladugård is a protected farm from 1730. It is located near the town Väröbacka, about 20 kilometers north of Varberg.
The farm Åkrabergs Ladugård consists of three buildings, connected in a u-shaped form around an inner courtyard with an old fountain and a large tree. On the open side is the main house, which was built in 1956 as a replacement for the completely dilapidated old house.
The three old farm buildings were built with the post-and-plank method and are made of untreated oak and covered with straw. They have been structurally unchanged since their origin and are regarded as an outstanding and well-preserved example of this historic construction method. Because of its great cultural-historical importance, the courtyard became the first listed building in Halland in 1963.
The farm is located directly at the nature reserve Åkraberg. Just one kilometer away is the ravine Borrås Skåra, which is definitely worth a visit.
Similar destinations in the area