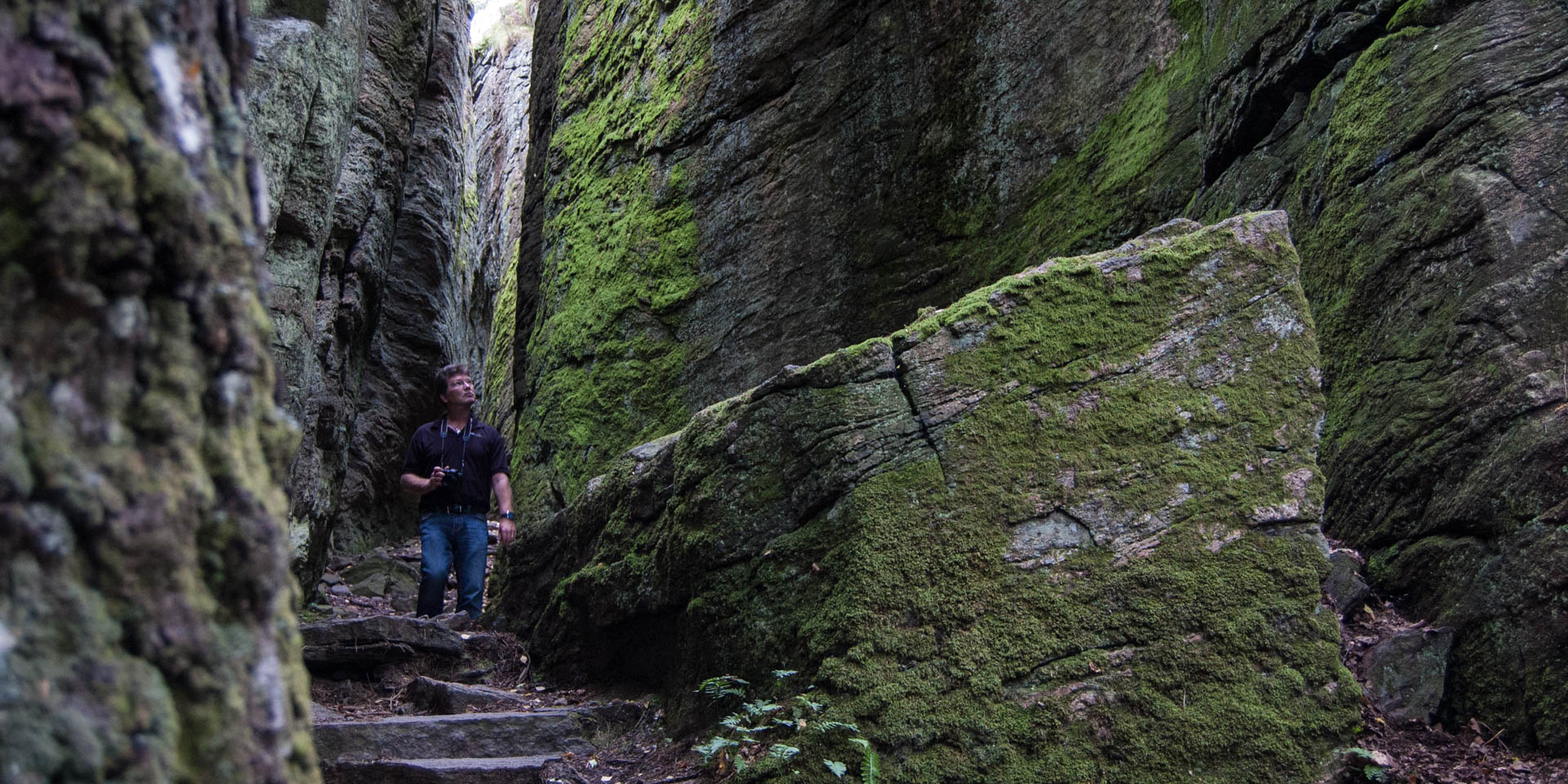 Insider tip
Borrås Skåra
Gorge near Väröbacka
The narrow gorge Borrås Skåra is located on the top of a wooded hill near the town Väröbacka, about 20 kilometers north of Varberg.
The steep walls of the Borrås Skåra, smoothed by a glacial meltwater stream, are up to ten meters high at the deepest point of the gorge. The width varies between one and two meters so that you can pass through the one hundred meters long gorge with relative ease.
Only at the end of the ravine an obstacle waits in the form of a large boulder sandwiched between the rock walls. At about one and a half meters over the ground, it is sufficient to allow you to walk under the block in a bowed posture. The fears, the rock could fall when one is just below it are, according to legend, unfounded. Accordingly, it does not fall until the last remaining man on earth has passed under.
At the upper exit of the gorge is a rock plateau, which was probably used in the Iron Age as a location for a refuge and offers a beautiful view over the surrounding area. Within sight, there is the historic farm Åkrabergs Ladugård and the adjacent nature reserve Åkrabergs Naturreservat, which is only one kilometer away.
Similar destinations in the area