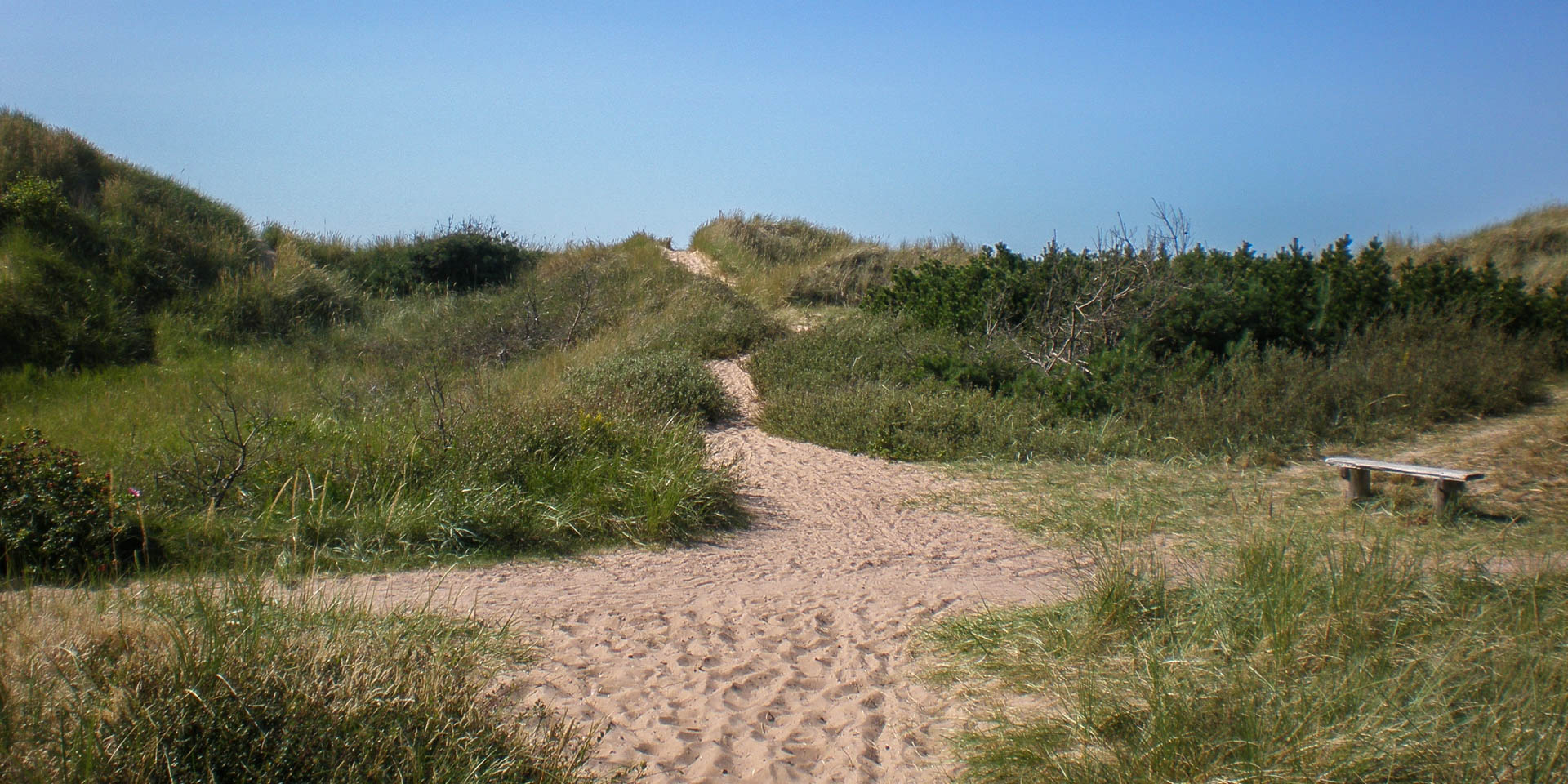 Tylösand Havsbad
Popular beach near Frösakull
The wide sandy beach Tylösand Havsbad is the most popular beach of Halmstad and one of the best known beaches in Sweden. It is located about ten kilometres west of the city centre and is the southernmost part of the four kilometre long beach at the bay near Frösakull at the Kattegat.
Tylösand Havsbad is situated in front of a high dune belt and consists of very fine, almost white sand. The sandy shore area is also very shallow, declines very slowly and is well suited for children. Tylösand Havsbad has also been awarded the Blue Flag for many years due to its compliance with high environmental standards.
At regular distances the beach is equipped with wastepaper baskets and handicapped accessible toilets. During the high season from mid-June to mid-August, lifeguards keep a watchful eye on the safety of bathers.
In particular, the part of the beach directly adjacent to the holiday village Tylösand is very busy on warm summer days and offers a picture that is actually only known from beaches on the Mediterranean. Restaurants, bars and hotels concentrate here, which not only take care of the physical well-being of the bathers during the day, but also extends the summer evenings with after beach parties.
Similar destinations in the area