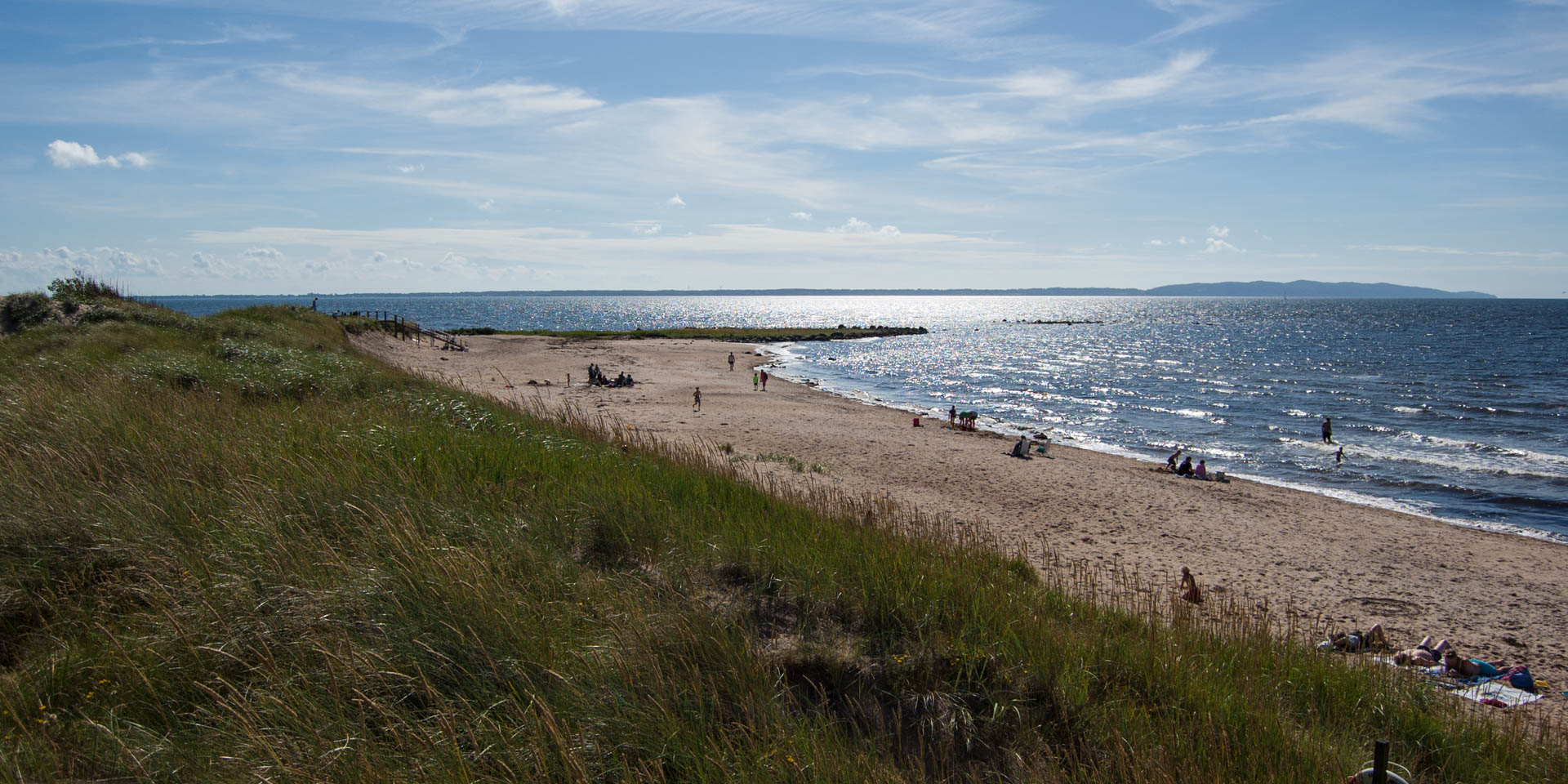 Vejbystrand Strandbad
Bathing beach in Vejbystrand
Vejbystrand Strandbad is a broad, nearly 1 kilometer long sandy beach, which is located west of the village Vejbystrand, about 14 kilometers northwest of Ängelholm.
The beach Vejbystrand Strandbad is between 20 and 30 meters wide and stretches from the marina Vejbystrand southwards to the headland Vejby (Vejby udde). It is located at the edge of the holiday house area, is shallow, but on windy days dangerous undercurrents can occur.
During the summer the beach is guarded and in nice weather relatively well frequented. Anyone looking for a sheltered place to sunbathe is allowed to settle between the dunes. There is a beach area for dogs as well as toilets and showers. At the southern end, at Vejby udde, a wheelchair ramp leads into the water and you will find a disabled toilet.
Parking is possible on Kustvägen above the beach.
Similar destinations in the area